Whether you're melting ferrous, non-ferrous, or precious products, our hot crucible induction solution guarantees a fast and even melting. The homogenous mixture is then poured into a mold for the production of high-quality parts.
HOMOGENOUS MELTING AT LOW COST
Regardless of the type of crucible chosen, the generated electromagnetic field allows the molten material to be stirred, thus ensuring perfect homogeneity. The speed and high efficiency of induction heating drastically reduce operating costs.
Benefit from clean and efficient melting of your products in a hot crucible induction heater from Fives.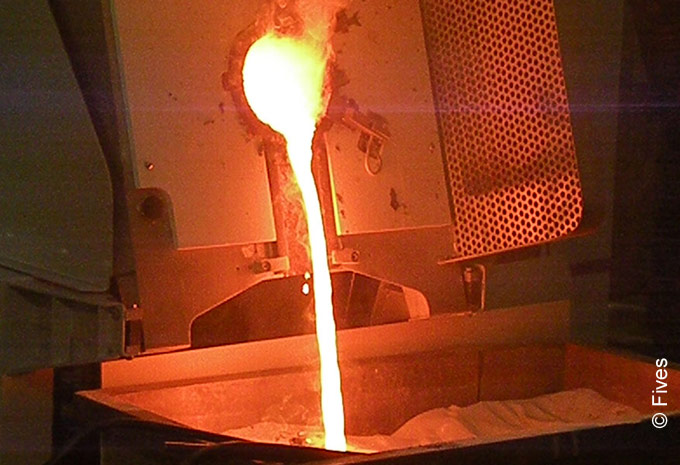 Fives' hot crucible melting solutions are designed to perfectly match your process specifications. This flexibility allows you to optimize your melting process by choosing:
Type of crucible: lead, graphite, oxide, ceramic, for direct or indirect induction heating
Environment for your melting: the crucible and the inductor can be placed in a vacuum chamber or in a controlled atmosphere for special castings
Operating frequency, adapted to the type of material to be melted
Type of furnace, tilting or confined