Versatile and customizable, the Lund SLALOM is a multi-tape laying machine that can be fully customized to meet your needs. Suitable for a range of part types and contours, this machine offers precision, repeatability and speed.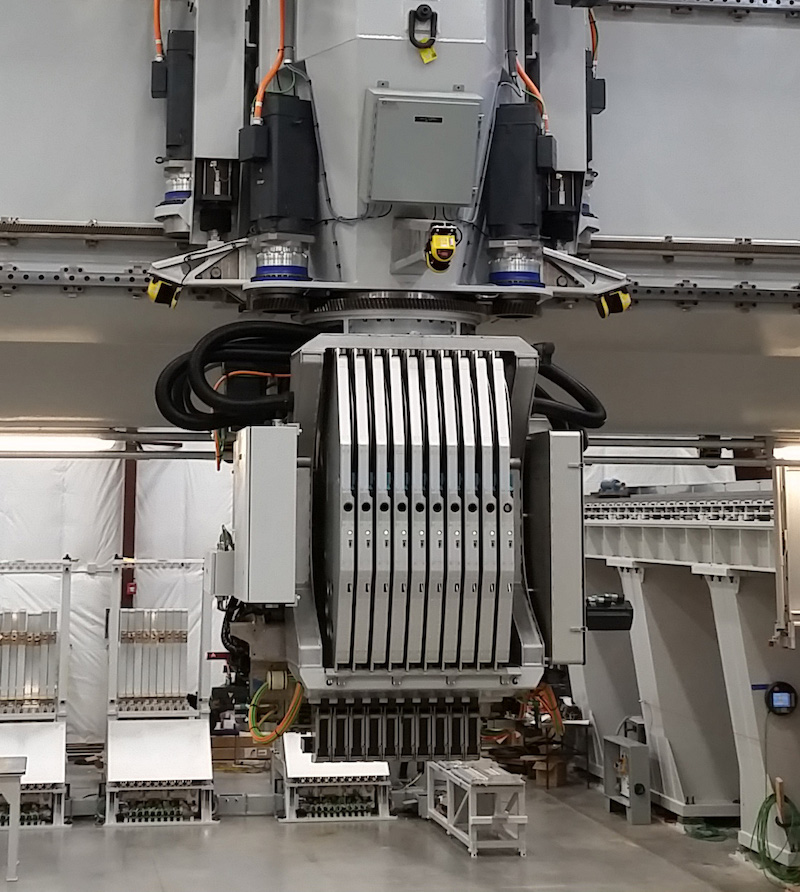 The most customizable multi-lane tape laying machine on the market
The Lund SLALOM multi-lane tape laying machine delivers highly repeatable precision composite manufacturing at triple the rate of conventional tape-laying machines.
The machine lays 1 to 27 lanes of 1.5 in tape, depending on part configuration and contour. Each lane achieves up to 3 ̊ off-axis tape lamination, making it easier to accommodate high-contoured parts. Every axis is configurable to your application. Whether you want a horizontal or vertical gantry, or a robotized cell, we can engineer a solution that works for you. And with lay speeds up to 5 m/s, it's not only highly flexible but also highly productive.
Specialized features of the Lund SLALOM
Adjustable lane spread for custom and optimized lane lap/gap configuration for individual courses, true dial-a-gap for every gap.
Lane swappable supply and compaction/cutter model for 100% offline material reload and tape path maintenance (5 second exchange per lane).
Head swappable for applications that require multiple end effector (fiber, wide tape, milling, ultrasonic cutting).
Configurable with end placement and edge-of-ply automated overhead inspection.
Automated in-process lap/gap inspection included with Overhead Laser Template (OLT) defect projection.
High-speed stiffness optimized head manipulators for every type of part configuration.