Our out-of-autoclave curing solutions for pre-preg carbon fiber composites provide significant cost savings compared to traditional curing methods. Easily integrated, highly automated and fully engineered for optimal performance.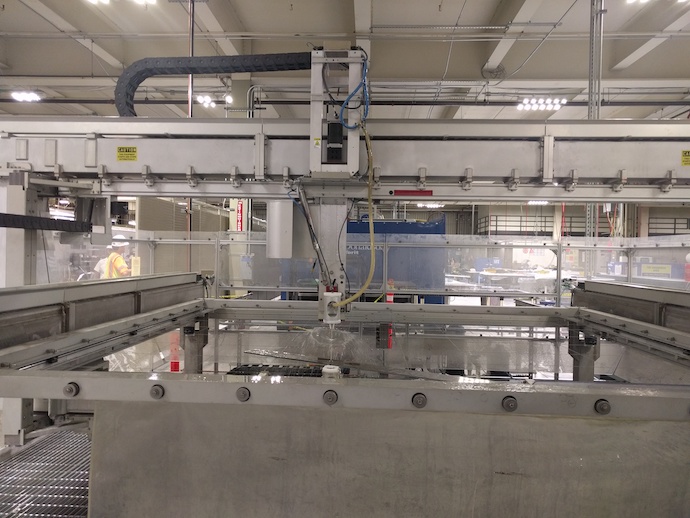 Cost-effective curing solutions
Whether you're curing, co-bonding or co-curing your composite part, you need a solution that maximizes performance while minimizing energy and consumable usage. Our non-autoclave bonding and curing solutions deliver exceptional performance at a fraction of the cost of autoclave curing.
Autoclaves are expensive to operate – and not always necessary. With our advanced out-of-autoclave technology, we can cure both small and larger parts using carefully controlled, custom-designed cure tooling.
We engineer cure equipment with optimally situated heating zones to achieve the required temperature and pressure. This highly bespoke approach requires expert knowledge and understanding of the curing process. And importantly, all our solutions are fully engineered solutions and integrate with both upstream and downstream operations.
Precision engineered cure tooling
With more than 15 years' experience designing cure tooling, we have the insight to develop optimal solutions.
Using a precision approach to thermal engineering, we design perfectly balanced tooling that optimizes uniform heat transfer to the composite part to achieve maximum performance.
Oven curing without an autoclave requires careful thermal analysis to optimize performance.
Drawing on our extensive experience, we develop customized solutions that take into account part load, tooling and heating requirements.
All our composite manufacturing solutions are designed to be integrated with the rest of your process. Curing is no exception.
Our pre-cure assembly solution enables you to automate previously manual or assisted processes. We can help you move parts from one operation to another, or join parts ready for cure, co-bonding or co-curing. It's safer, cleaner, and more efficient – removing the difficult handling process and ensuring optimal product quality.
Our solutions cover every aspect of composite manufacturing, including:
Lamination
Forming
Bagging
Non-autoclave curing/bonding
De-molding