We integrate proven Olympus ultrasonic technology in our post-cure inspection solutions to deliver efficient quality assurance that works for you. Choose from fully automated or semi-automated, according to your needs.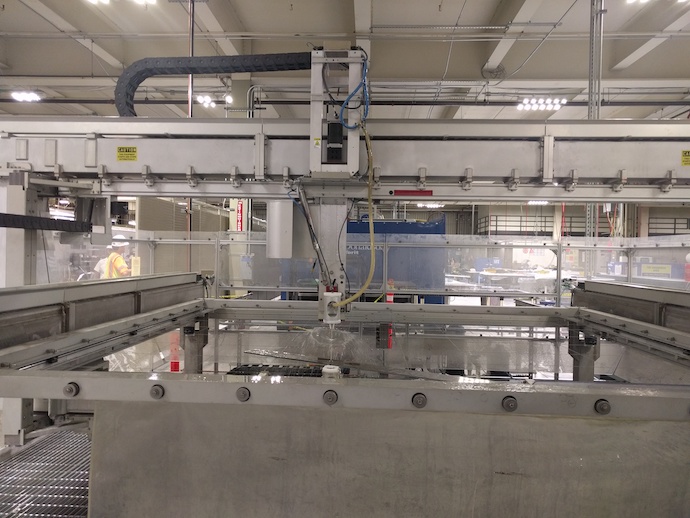 Flexible quality assurance
Every composite manufacturing process requires post-cure inspection – but that doesn't mean you need a one-size-fits-all solution. In fact, a customized solution provides many more opportunities to optimize performance while streamlining operations.
Whether you are repeatedly inspecting one part type, or checking the post-cure quality of multiple part types, we can help. Integrating Olympus ultrasonic probes into our solutions gives you the tools you need with the flexibility you want. The system design is entirely dependent on your requirements. Robotics or gantry – it's your call.
In this way, you can speed up the post-cure inspection process without compromising your findings. Better yet, automation ensures a more complete and consistent survey compared to manual inspection.
Bespoke ultrasonic post-cure inspection solutions
When it comes to analysis, we can use your preferred software system or the Olympus package. Again, automation pays off – ensuring you have a complete solution within which to analyse your findings, and thus optimize performance. And, of course, by integrating your inspection with upstream and downstream part handling you increase overall efficiency.
Choose Fives for your ultrasonic post-cure inspection solution
We are an experienced end-to-end solutions provider.
Trusted partner to Olympus and other ultrasonic inspection technology providers.
We develop bespoke systems, which ensure optimal quality assurance.
Automation delivers more efficient and effective inspections.