Developed with the National Research Council of Canada, Composite Optical Automated Surface Tracking (COAST) brings composite inspection into the 21st Century. Based on advanced Optical Coherence Tomography (OCT), it integrates seamlessly into the machine, collecting high-quality inspection data without impeding performance. Handling a wide range of composite materials and sensor incident angles, it offers real-time measurement for advanced quality assurance.
REAL-TIME INSPECTION OF AUTOMATED COMPOSITE LAYUP
Boost productivity by reducing inspection time, while ensuring accuracy and lowering costs.
With up to 30% of assembly time lost to manual inspection, automated real-time inspection offers composite assembly operations significant benefits.
Our OCT tool uses high-performance data acquisition software to capture 2D profiles from the scanner. These are then merged to form a 3D image of the course being laid. The data analysis engine converts the sensor scans into features, such as gaps, overlaps and tow-end placement locations. This is then immediately compared to specification to identify any defects.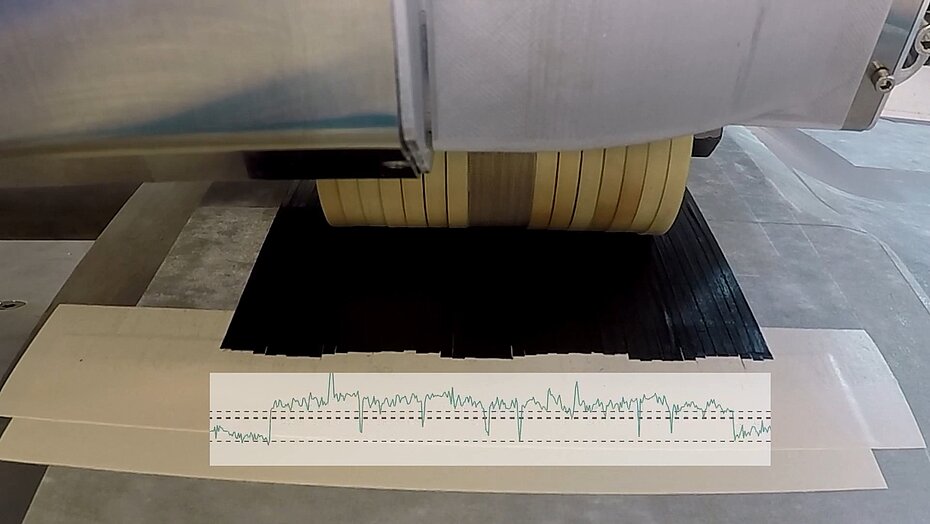 An evolution in composite placement inspection
Traditional composite inspection solutions rely on 30-year-old technology that hasn't developed to meet the demands of today.
Our COAST tool offers an evolution in sensing technology, capturing high-quality imagery of composite surfaces concurrent with the layup process.
Key to a successful inspection solution is a robust sensor. Traditional solutions employ Line Laser Triangulation (LLT) to profile the surface of the composite. But LLT has limited effectiveness for the highly contoured surface geometry of an automated fiber placement process. In contrast, we use OCT, a technology used in the highly demanding world of medical imaging. Adapted for composite inspection, OCT facilitates close-up measurement that is less sensitive to different materials types and sense incident angles.
Next generation integrated inspection technology
Map composite surfaces in 3D
Real-time defect measurement
Real-time two placement measurement and control
Measures close to compaction roller to minimize variation
Integrates seamlessly without impacting performance or work envelope