We specialize in customized automation solutions. From small, clean, intricate jobs – think semi conductors or biomedical devices. To large-scale, heavy-duty industrial jobs, like building planes, or refuelling a rocket. If it moves or flows, we can automate it. Take a look at some project examples below, and talk to us about your automation needs.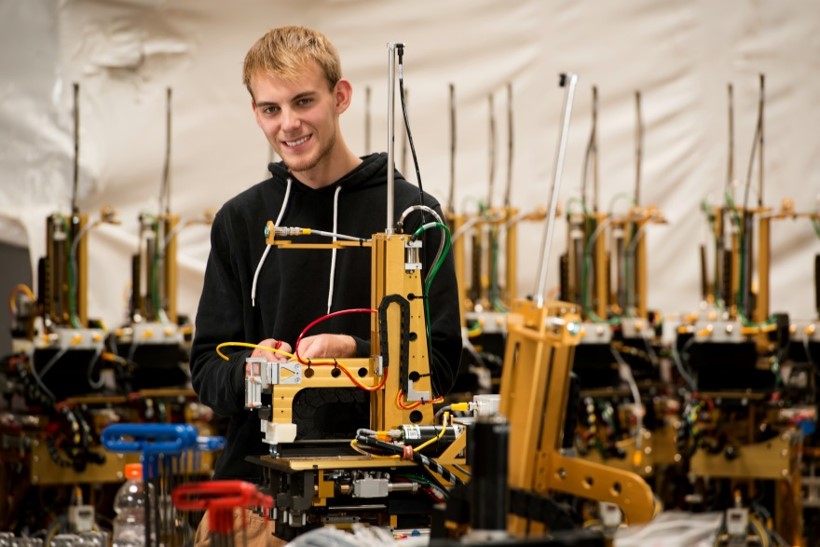 Handling the big jobs
Project: Custom tooling for Boeing
We developed a horizontal stabilizer join tool to support production of the Boeing 787.
The H-Stab Join Tool supports left and right horizontal stabilizers during assembly to ensure accurate positioning. Laser tracker targets are attached to the H-Stab. The control system then determines the translation and rotation necessary to get the two sides into the appropriate orientation. Drive axes are coordinated to drive each stabilizer into that orientation.
When they are in the correct orientation, ball screw actuators drive the sides through a pre-designated path to connect them. They can then be drilled and mated for final assembly.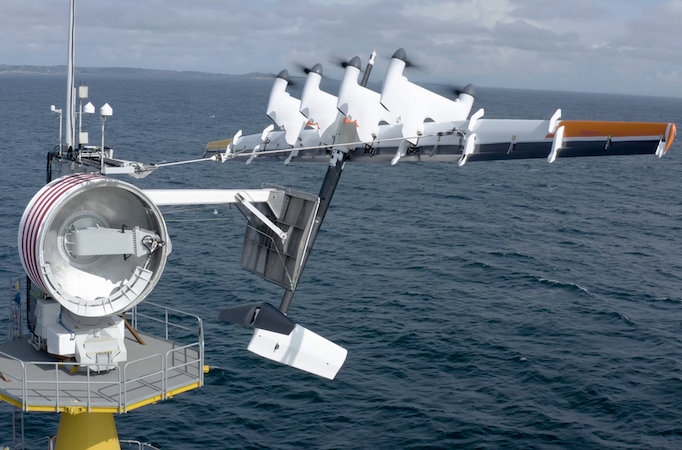 Empowering innovation
Project: Supporting clean energy with Makani
We were involved in the development of base stations for an ambitious wind energy project by Makani, an Alphabet company.
The stations operate as platforms and anchorages for a novel motorized kite used to capture energy from the upper atmosphere. The bases interface with the kite, following it with a sophisticated control system.
To do so, the base units need to rotate, pivot and unwind – requiring a large number of complex controls. We put automation at the center of development, ensuring they were designed for the control flexibility and durability required.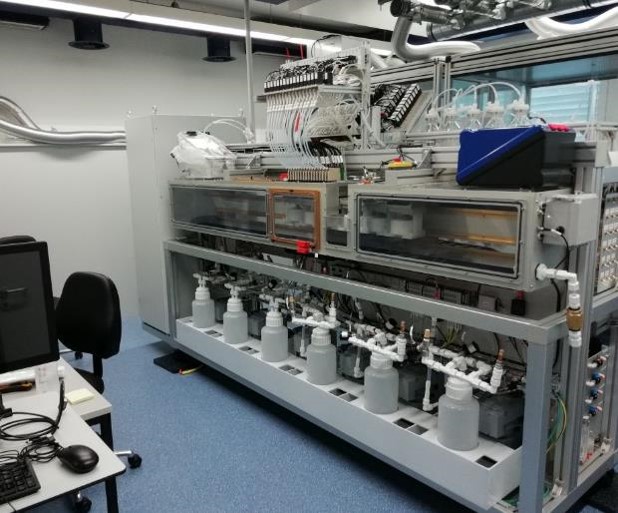 Biomedical brilliance
Project: Efficient DNA synthesis for Eurofins
We were tasked with developing a machine that could reduce the costs of DNA synthesis.
Oligo synthesis is a proprietary technology used to synthesise segments of DNA to order. These DNA segments are sold for as little as few dollars, depending on complexity, putting significant cost pressure on producers.
Eurofins Scientific, a global player in the oligo synthesis market, engaged us to develop a new lower-cost oligo synthesis machine. Leveraging advances in micro-valve technology, we developed a machine that can assemble over 2000 oligos in parallel. This provided both higher throughput and quality compared to existing machines, while improved cycle time enables next-day order delivery.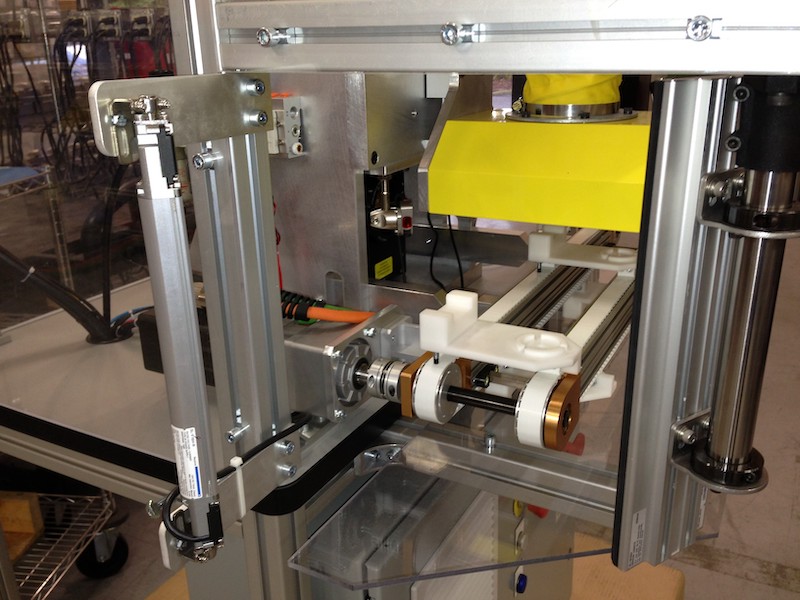 Small-scale custom automation
Project: Clean Clarisonic laser marker
We designed an automatic laser system to engrave the product code on Clarisonic ultrasonic skin cleanser products.
The previous inkjet system was messy and didn't have the flexibility to print on curved surfaces. Our laser-based solution automatically detects the part and engraves the code according to a database. After engraving, the machine automatically unloads and brings in the next part.
Safety is also managed automatically. A safety hood lowers during engraving and is ducted to an exhaust fan that automatically turns on during operation. The enclosure is also protected by a safety light curtain, which switches the laser off if any intrusion is detected.