Madras Dry Fiber enables high-productivity composite manufacturing for the aerospace and other industries. Utilizing technology from the textiles industry, we have developed a simpler, faster and lower-cost composite manufacturing solution.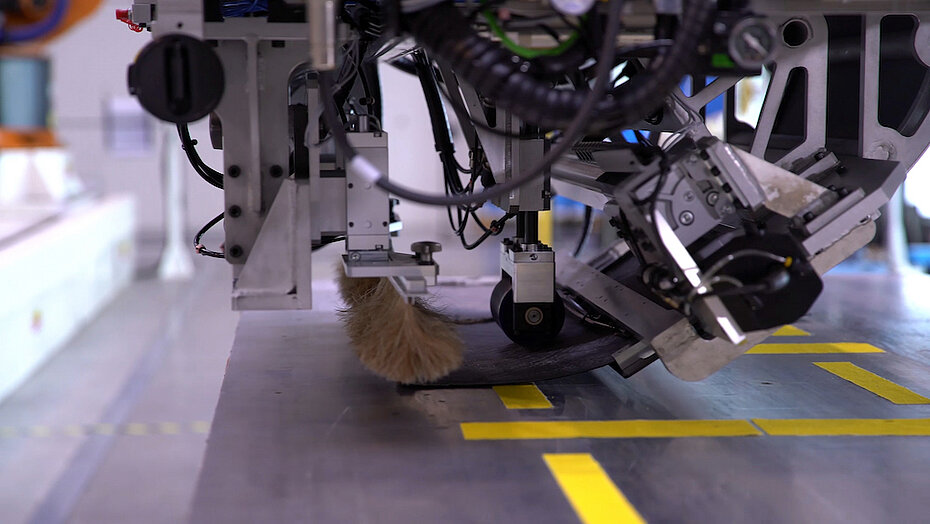 Low-cost, low-waste composite manufacturing
This new and highly innovative solution was developed in partnership with Airbus and Loiretech, in a project led by Technological Research Institute IRT Jules Verne. Its focus is to achieve increased production rates for structural and skin aerospace components. At the same time, we wanted to reduce costs, cut waste and minimize environmental impact.
Dry fiber composites are new to the aerospace industry and offer the benefit of reduced treatment requirements. Our extensive expertise in the composites sector made us the perfect partner for this project.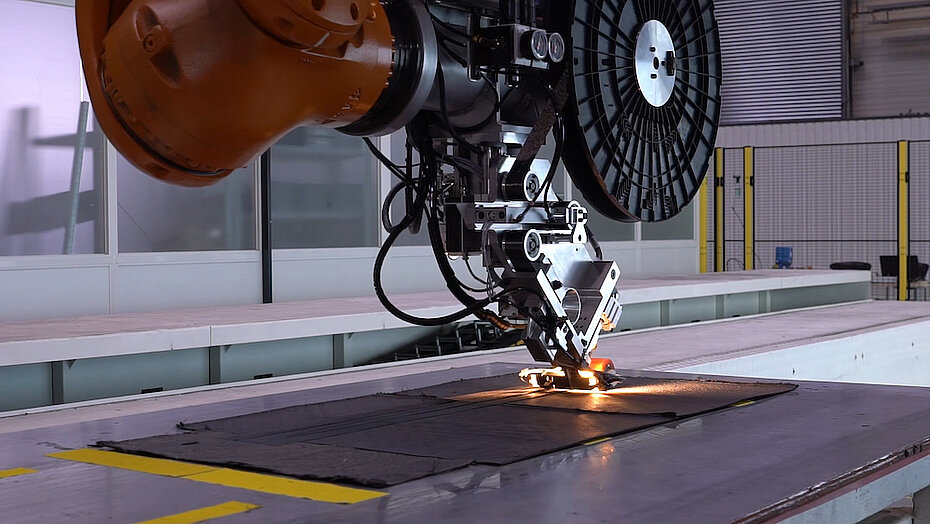 Fast production of large composite parts
The Madras dry fiber solution combines draping, preforming and dry fiber placement. We're using technology from the textile industry to achieve deposition speeds of 300 mm/sec. And we're able to use sheets four times thicker and four times wider than those previously used in aerospace applications.
Our pilot line has shown that this technology can revolutionize the manufacture of wing components. What is more, it will be equally suitable for other industries working with large and light parts. The renewable energy, automotive, shipyard and rail industries all stand to benefit from the Madras Dry Fiber solution.
Unique Madras Dry Fiber benefits
Large width: strips from 1 m to 1.50 m wide.
4x thicker fiber.
Deposition rate greater than 150 kg/h.
Reduced fall rate with 5% target.
Simpler, faster and lower cost fiber placement.