A preventive maintenance strategy will keep your equipment running to the high standards you expect. Talk to us about how we can support your maintenance program with maintenance works, performance audits, calibration services and specialist maintenance tools.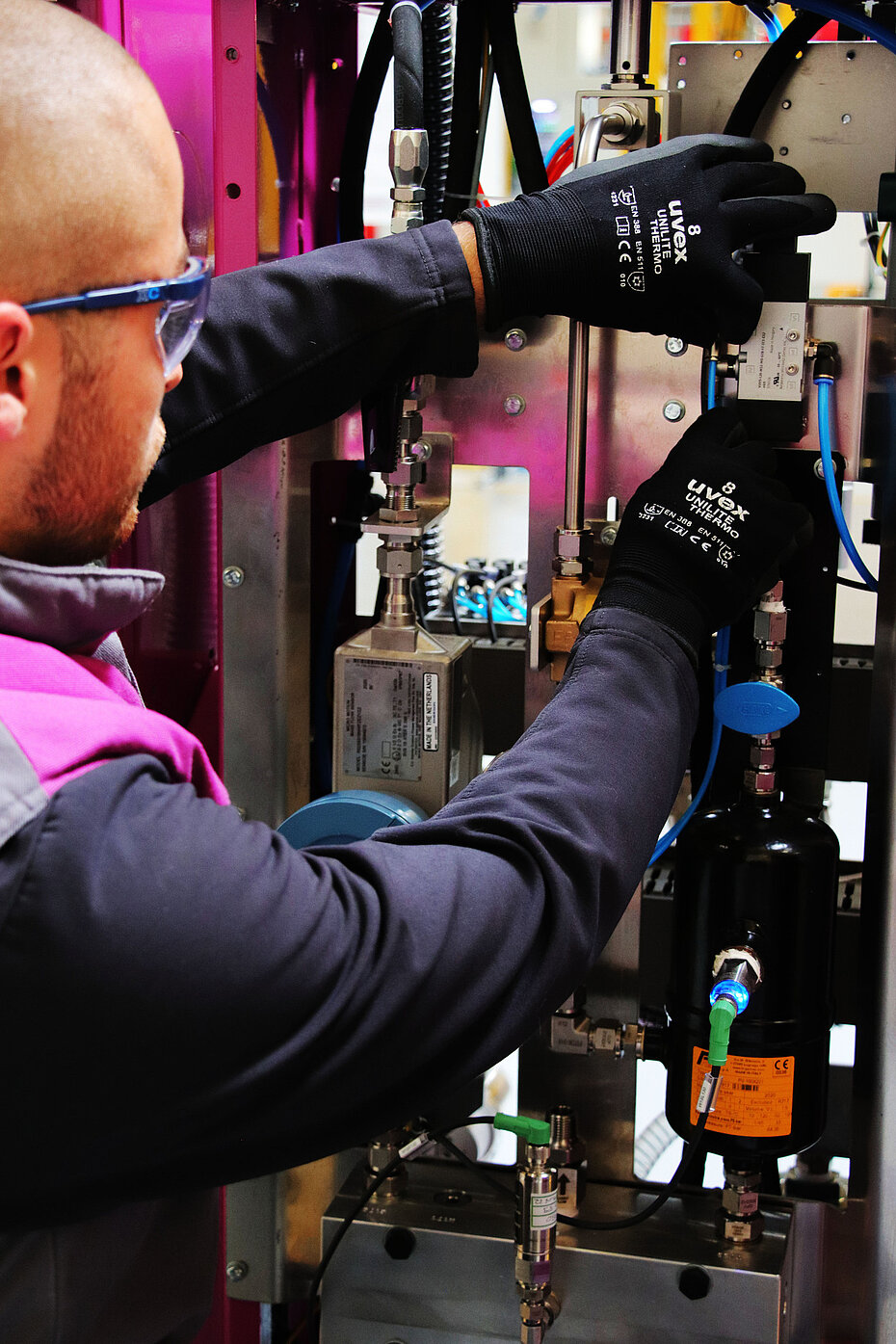 Reduce downtime with preventive maintenance
No one can afford the downtime that comes with equipment failure. So to keep your filling and sealing machines running in top condition, they need regular maintenance.
Better yet, maintenance should be preventive rather than reactive – this reduces downtime and the many associated costs.
Preventive maintenance isn't only a question of making sure your equipment is in good condition right now. It also extends the equipment's service life, keeping it operating reliably for longer. And of course, it increases operator safety and reduces costs.
We provide a range of preventive maintenance services, including cleaning, wear part replacement, performance audits and more. And as the OEM we understand what each machine needs to achieve optimum performance.
Our preventive maintenance packages are tailored to your requirements. Our services include:
Hydraulic, Electrical, Mechanical Parts & Adaptor Audit: components audit and replacement of critical parts (electrical & pneumatic valves kit, adaptor seal kit, filter element, etc.)
Machine performances controls, before & after maintenance
Checking parameters
Verification of the intelligent components of your machine, to ensure the right vacuum and filling quality
Metrological verification
Supply of a detailed report ensuring traceability in your quality system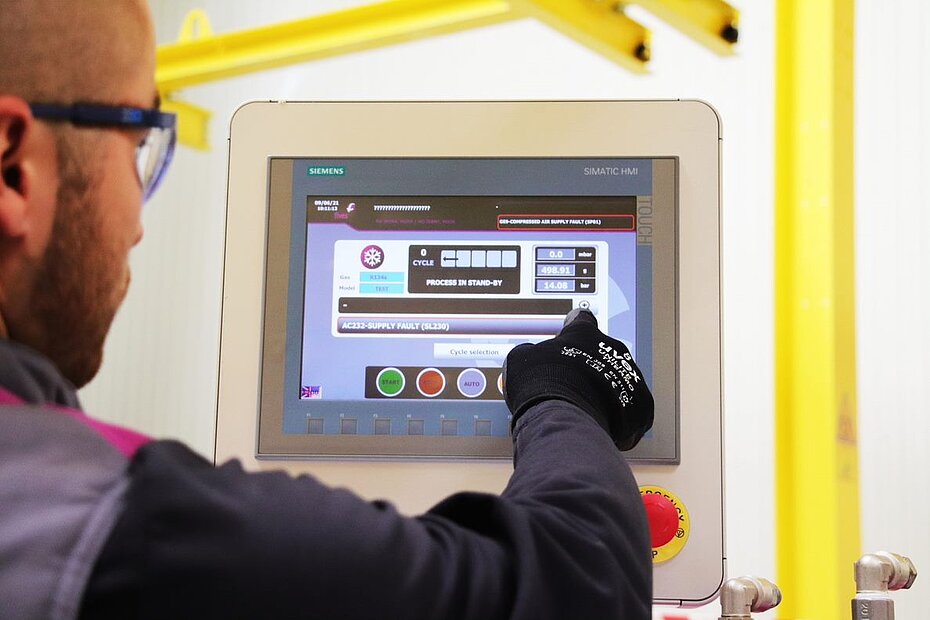 Ensure continuous precision performance with calibration services
Calibration services are needed on all filling and testing equipment to ensure continued reliable service.
Our metrology experts will come to your facility to check and verify machine sensors. This service should be undertaken annually for optimum performance.
Our engineers will check the pressure, vacuum, volume and temperature measurements, and provide a report on their findings. This service can be included in a preventive maintenance package, or undertaken as a standalone offer.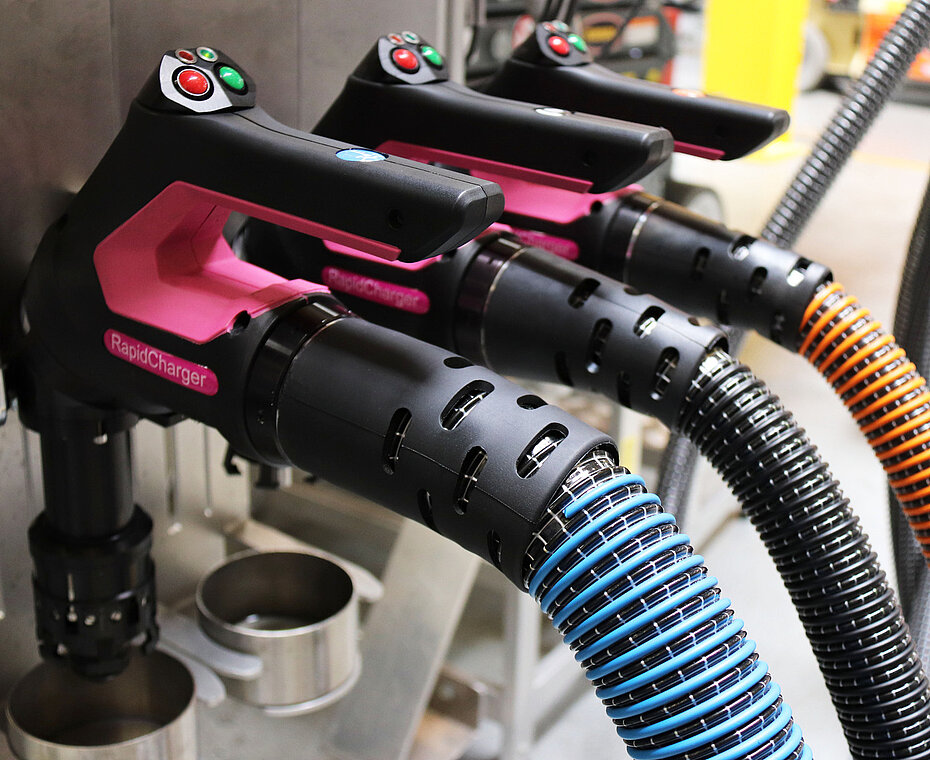 RapidCharge® Adaptor Maintenance Program
As filling adaptors age, the seals and integrated valves wear, causing a loss of performance.
Maintenance of your filling adaptors is best done at our facilities, where we have a specialist testing and certification site. We will test the adaptors for leaks and replace worn seals valves, or any damaged part.
Our RapidCharge® Adaptor Maintenance Program helps you keep on top of maintenance tasks and reduce costs. Every program is tailored to the tool, and includes:
Automatic customer notification for scheduled rebuilds
Maintenance traceability
Guaranteed turnaround times
State-of-the-art testing capability
Fixed pricing for 1 year

Specialist maintenance tools
If you prefer to carry out maintenance yourself, you can purchase our specialist maintenance tools for easy servicing. Get in touch for more information.