As the automotive industry evolves, incorporating new materials such as carbon fibre and aluminum, gluing is becoming the bonding method of choice.
Our range of pumping solutions is designed to optimize efficiency, minimize downtime and guarantee continuous high quality in your gluing or sealing application.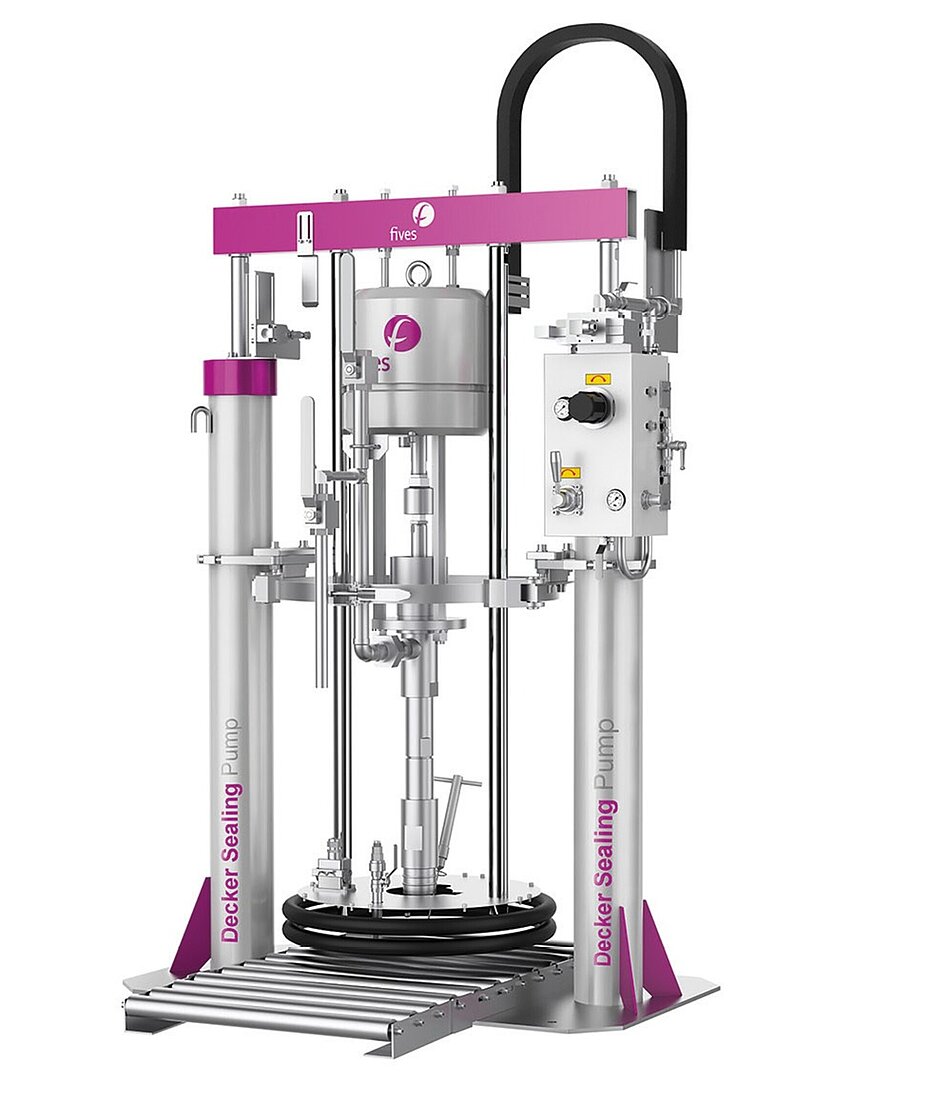 Powerful solution for high volumes
The DeckerSealingTM DR Series is a robust and highly efficient drum supply pump for a 55 gallon container.
Built to handle high volumes, this powerful machine can achieve a high pumping ratio of up to 70:1 for high viscosity fluids.
This pump is available with either a pneumatic or electrical elevator. Pneumatic elevator technology has been proven in the industry for many years. It is cost effective, does not require an electrical supply and is easy to manage. For applications requiring higher viscosity glues, choose our patented electrical elevator system, which can manage much higher pressure on the plate.
Designed to handle butyl, epoxy, grease, mastic, silicone and urethane, the DeckerSealingTM DR is suited to a range of automotive applications, including glazing and bodywork. It has a special seal design for Butyl-based sealant.
A range of additional options ensure that the pump meets the needs of your specific application:
Optional heating system
Tungsten inner pump body option
Electric or pneumatic elevator
Optional operator safety device with anti-pinching protection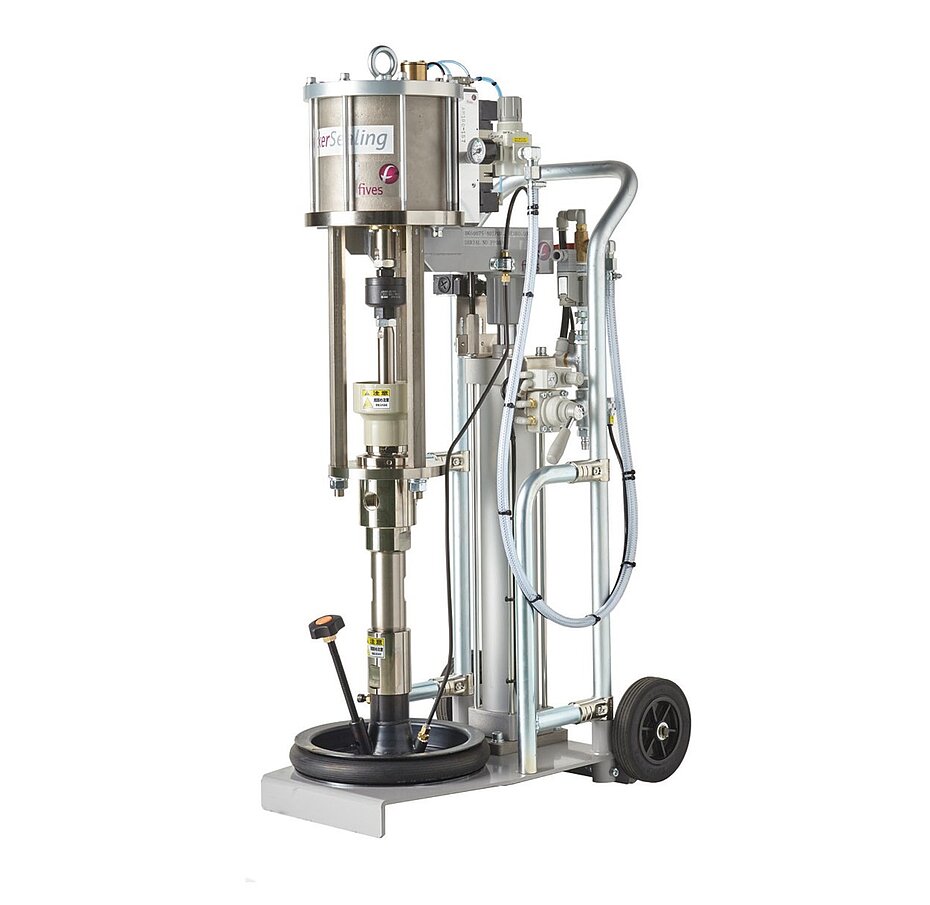 Low cost, high performance pumps
The DeckerSealingTM BK Series is a cost-effective and low maintenance pumping solution.
Ideal for automotive applications, these pumps are widely used for windscreen glazing and structural bonding in the body of the car. They are also well suited to gluing applications in the electric vehicle sector, as well as specialist glass applications.
There are two versions of the BK available. Choose the single-piston BKS60075 for lower viscosity products or the double-piston BKT60075 for applications that require higher pressure for high viscosity materials.
A range of additional options and features ensure that your DeckerSealingTM BK Series is the perfect solution for you:
Mobile cart
Optional heating system
Single or double elevator
Optional 20 gallon follow plate