Process optimization
Our DeckerSealingTM solutions are proven to increase efficiency, optimize precision and achieve repeatable results in a variety of sealing applications. Customizable technology delivers carefully controlled pumping, metering, dispensing and bead control. For even better results, investigate our cleaning/priming solutions or advance your efficiency with a robotized cell.
DECKERSEALING™ ROBOTIZED SEALING CELL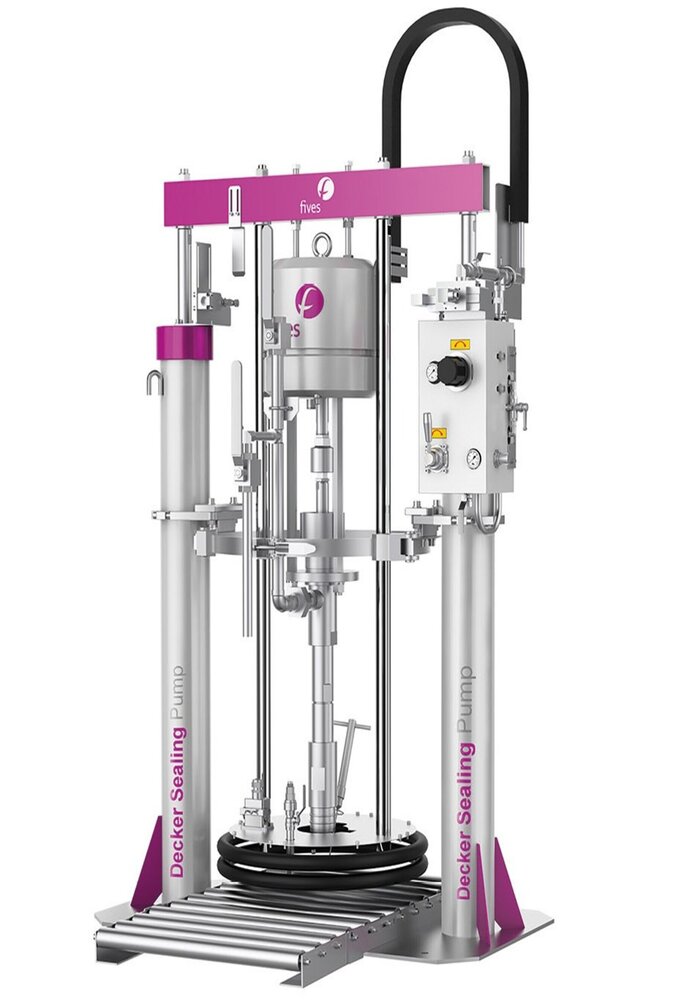 PUMPING
Ideal for a range of automotive applications, our DeckerSealingTM pumping solutions optimize efficiency and minimize downtime. Designed to handle butyl, epoxy, grease, mastic, silicone and urethane, these machines guarantee continuous high quality in every application
METERING
Designed for precision, capacity and reliability, our DeckerSealingTM metering solutions deliver highly accurate bead control for sealing applications. They are ideal for the automotive and electric vehicle industries. These highly efficient metering systems can be customized to meet the individual needs of your application.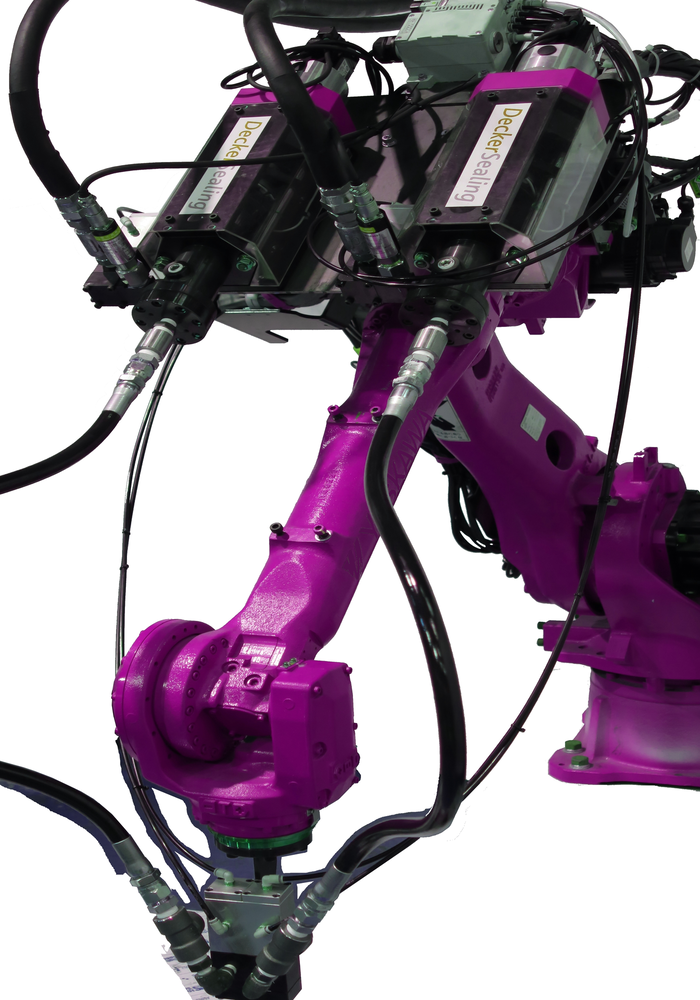 2K
Efficient, accurate and reliable, our DeckerSealingTM 2K is the optimal solution for mixing two-component adhesives. Ideal for all types of bonding applications, this automated machine ensures repeatability and consistency. It is also fully customizable to meet your individual requirements.
DISPENSING
Our manual and automatic DeckerSealingTM dispensers are engineered to produce the highest possible quality beading, gluing and glazing. Suitable for all butyl, epoxy, mastic, silicone and urethane applications, these dispensers are highly reliable and easy to use. They deliver repeatable results with fast cycle times.
Bead Quality Control
Achieve optimum bead quality control by adding a vision, laser or sensor system to your DeckerSealingTM machine. Our continuous bead quality control systems combine 2D or 3D camera systems, laser profilers or sensors with automated analysis to ensure 100% accuracy on your assembly line.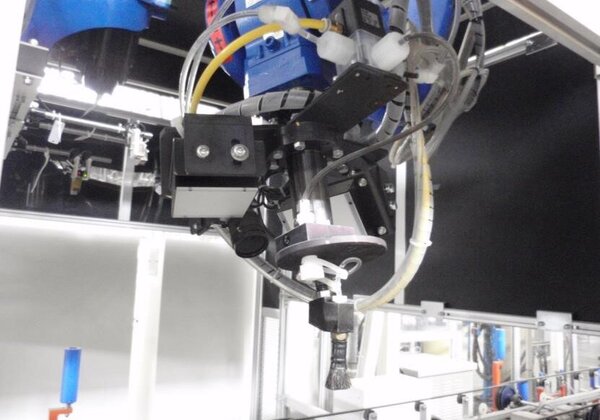 Cleaning/ Priming
Cleaning and priming are essential to ensure the strongest possible bond. Our manual and robotized DeckerSealing™cleaning and priming solutions make the job quick and effortless. Efficient, reliable and low maintenance, this equipment ensures optimum surface quality for your sealing application.
Complete robotized cell
All of our DeckerSealing™solutions can be integrated with advanced robotics to make your assembly line more efficient and more reliable. We deliver the highest possible precision, optimized cycle times and better safety for your operators. Better still, all our systems can be customized to fit with your requirements.
DeckerSealing™ robotized sealing cell