The DeckerSealing™ 2K delivers precise, controlled mixing of two-component adhesives.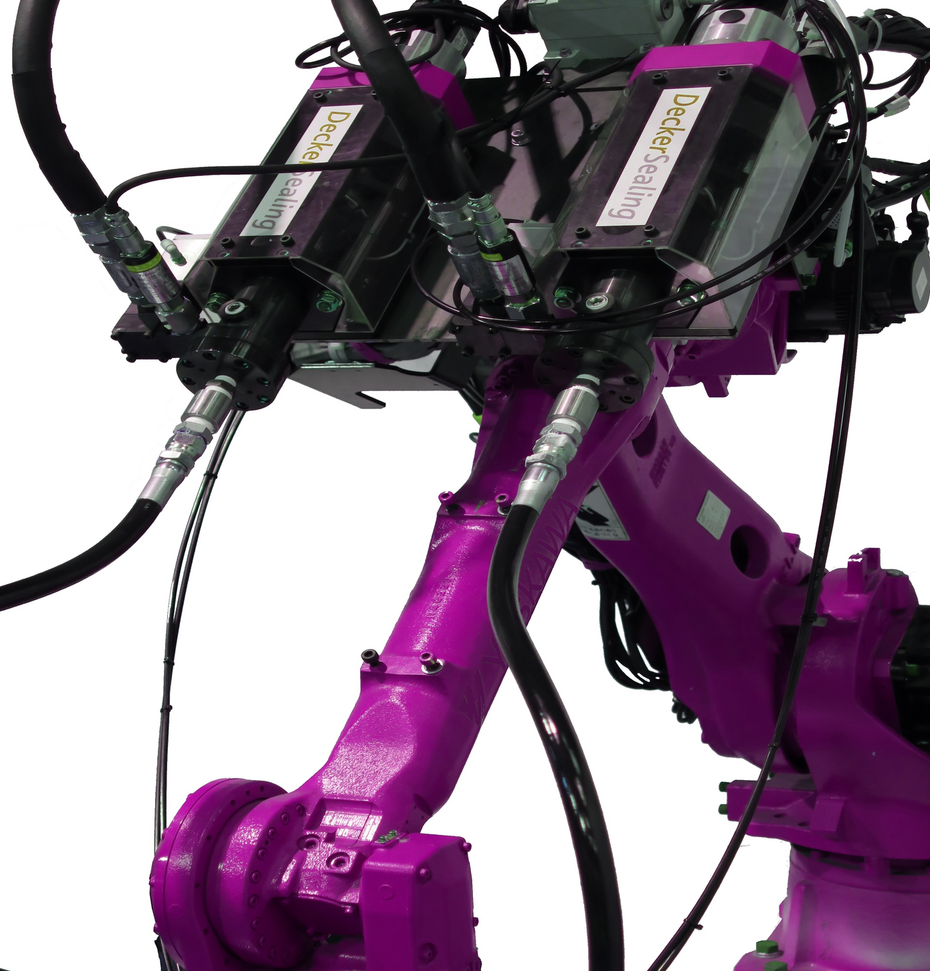 Adhesive mixing and dispensing
Using advanced PLC technology, the 2K is capable of mixing a wide range of ratios, from 1:1 all the way up to 50:1 (a 2% mix).

Suitable for use across every application where two-component adhesives are needed, such as formed-in-place gaskets, battery pack bonding, urethane glueing and more, the 2K brings smart industrial control to the bonding process. It is easy to integrate with the rest of your assembly line, and easy to operate, too.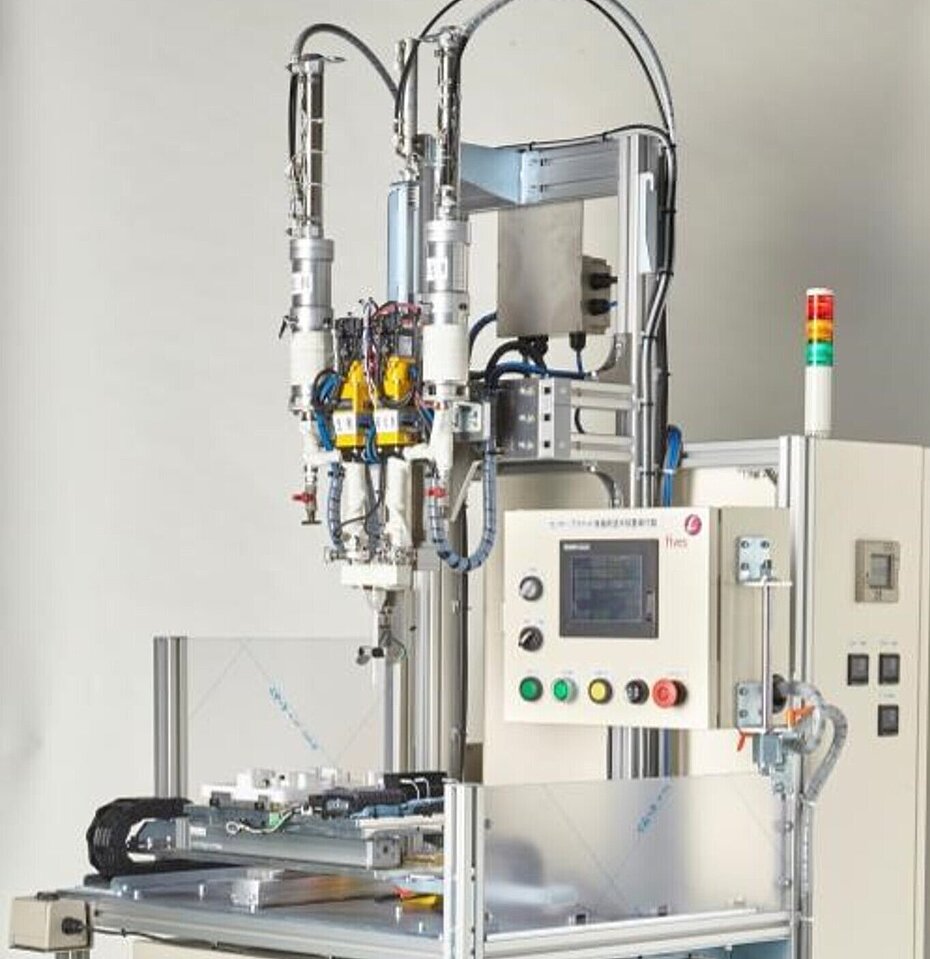 PLC controls enable precise dosing
On the metering pump, ultra-quiet brushless motors are combined with an inverter and controlled by a PLC to enable precision dosing of each component.
Operators simply have to choose the required mixing ratio from a list of preset programs, or you can add your own mixing programs in the HMI. The rest of the process is fully automated to guarantee optimal accuracy. Best of all, the entire process is fully customizable to your two-component adhesive and application requirements.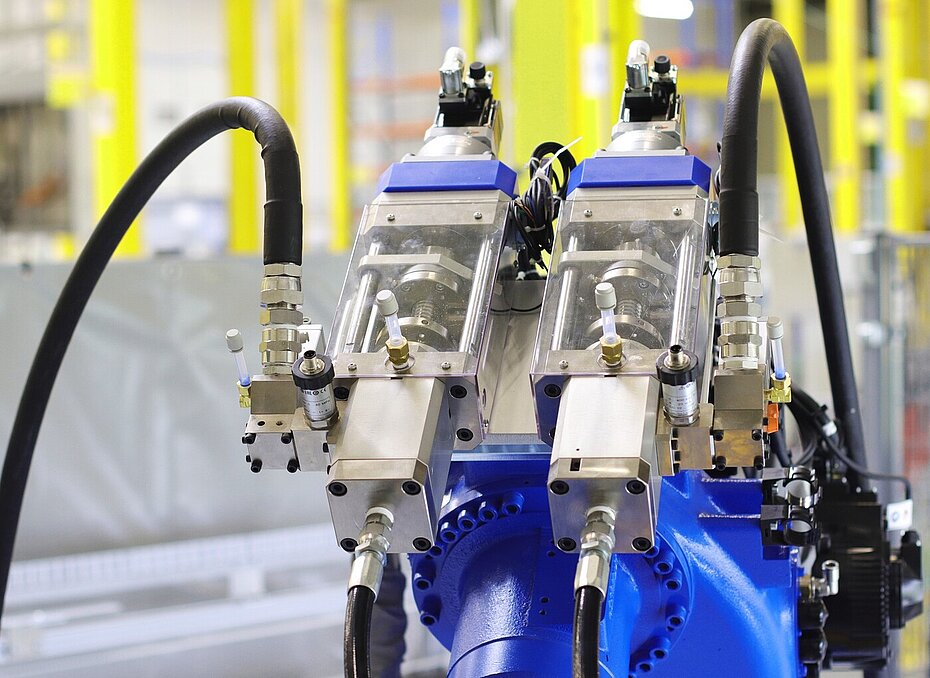 Reliably repeatable
Robust and reliable, the combination of advanced programming and durable design ensures repeatability and consistency, giving you maximum value and peace of mind.

And, for greater flexibility in your assembly line, the 2K also incorporates a draining program to flush the mixing head. This avoids the adhesive compound blocking the dispenser during short breaks in operation.