Faced with the particular needs of CKD/SKD plants, as well as for building prototypes and repair areas, filling solutions need to be flexible, easy to use and cost-effective – in addition to providing an optimized filling process. The RapidCharge® L range is designed to meet these needs.
The 4th generation of our compact industrial filling machines, RapidCharge® L machines have a proven track record with 200 machines installed in more than 30 countries.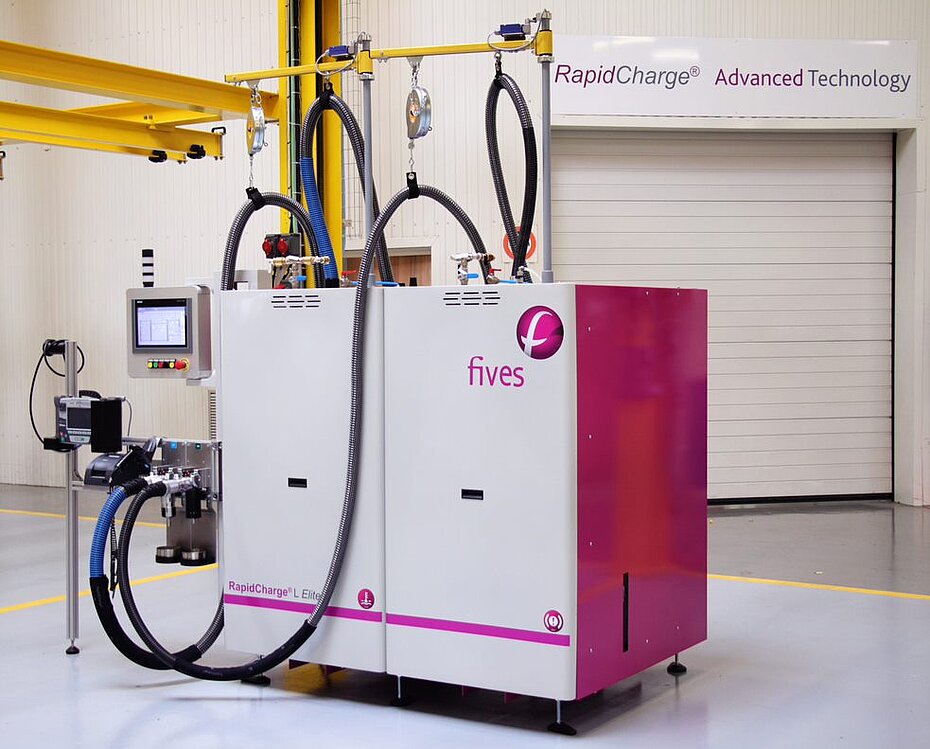 RapidCharge® L Elite filling machine
Multi process standalone filling machine
The RapidCharge® L Elite is an evolution of the successful RapidCharge L2 machine.
Offering higher production capacity, this machine includes the option to combine several processes in the same unit.
The compact space-saving design includes an improved hydraulic system that reduces evacuation and filling times, while the operator interface ensures easy operation and fault detection.
Easy and cost-effective to install
Low, simple maintenance
High-speed filling for short cycle times
Integrate several processes into one machine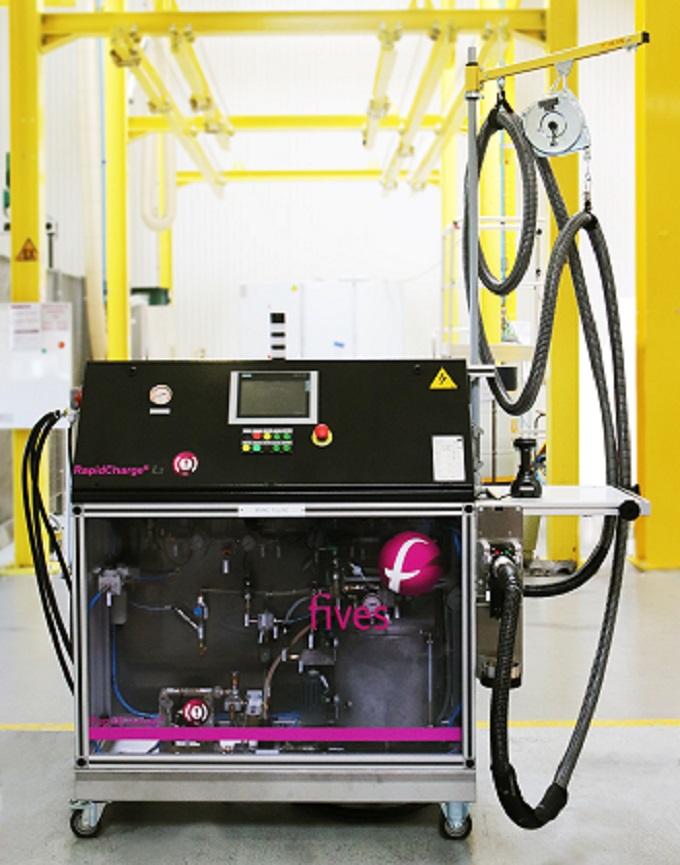 RapidCharge® L filling machine
Standalone filling for any type of fluid
An economic solution for single filling processes, the ultra-compact RapidCharge® L range delivers optimal filling processes for low capital investment.
Ideally suited for low production rate lines and repair shops, the RapidCharge® L meets all quality and traceability requirements. What's more, the standardized range of heavy-duty components ensures reliable performance, while optimizing maintenance and life-cycle costs.
Flexibility is at the heart of the RapidCharge® L design, which can be adapted to various fluids and large volumes up to 25 JpH. In fact, we can customize the design to your specific requirements, with a large range of options for filling processes, as well as ECU activation, traceability and interface with assembly shops and vehicles.
Each filling process can be complemented by special process options such as:
Brake ABS actuation
Volumetric counting
Tightness pressure test
Refrigerant
PAG oil injection
Leak test sniffing
RapidCharge® FPU
Integrated fluid processing and pumping
Each RapidCharge® L machine also comes with the RapidCharge® FPU fluid processing and pumping station.
Whether you need to degas brake fluid or mix coolant, fluid preparation is carried out quickly and efficiently, ensuring your fluids are ready for filling and there's no waste - only optimal quality.