Ultra-low NOx emissions with superior recirculation
Fives' North American Tempest™ family is one of the most used and respected high velocity industrial burners in the combustion industry.
Our entire line of North American Tempest™ burners offer low NOx emissions. They feature stable high excess air and excess fuel operation, direct spark ignition, integral air and gas meters, sturdy cast construction and flame rod ionization.
North American Tempest™ DMC Diffuse Mode Combustion
Diffuse Mode Combustion (DMC) is a flameless burner technology that can achieve Ultra-low NOx emissions and improve temperature uniformity. Combustion occurs in the furnace chamber instead of the burner tile. When DMC is applied to the North American Tempest™ industrial burner, a greater level of emissions reductions is achieved. Our DMC technology reduces NOx emissions thanks to a lowered maximum flame temperature. It further enhances temperature uniformity through the removal of the conventional burner flame, which is traditionally a source of radiant energy.
North American Tempest™ DMC is commonly used in applications such as forge furnaces, heat treat furnaces, roller hearth furnaces, continuous strip lines, and rotary and ceramic kilns.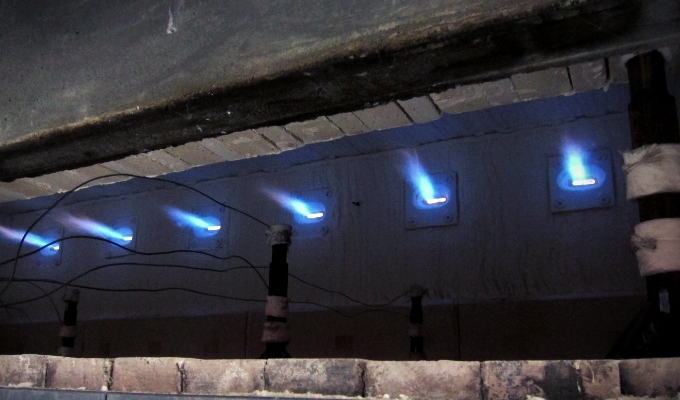 Our DMC Controller is a burner management system (BMS) based on a Safety programmable logic controller (PLC). It controls burner safety functions for furnaces incorporating our DMC technology. This control system covers combustion safety logic including all required interlocks, flame supervision and transitioning between the standard and DMC modes of operation.
The DMC Controller is designed as an interface for the furnace process controls. It automatically transitions in a controlled manner to and from DMC mode according to furnace conditions.
More information on Safety PLCs and burner management systems.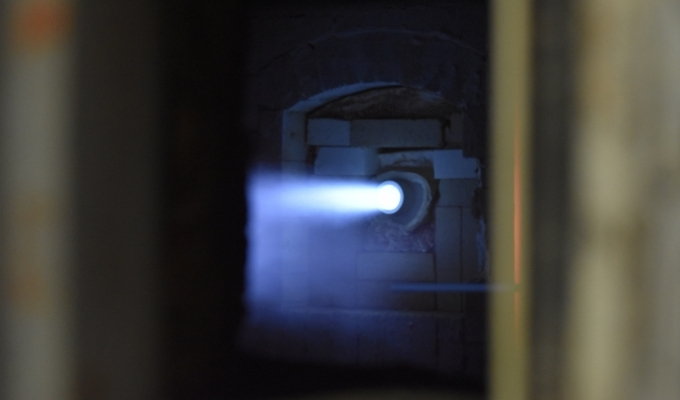 North American Tempest™ LNI
This industrial burner uses Low NOx Injection (LNI) technology, which controls peak flame temperature and reduces in-flame oxygen concentration and residence time.
The North American Tempest™ LNI system operates as a low-NOx, high-velocity burner when the furnace temperature is below 760°C (1,400 °F). Above this temperature, fuel is switched from the burner gas tube to strategically positioned nozzles adjacent to the burner tile port. In the resulting flame envelope, the entrained gases limit maximum combustion temperatures and level out temperature spikes to reduce NOx emissions.