A world leader in low-NOx burner technology
With its Magna-Flame™ industrial burner technology, Fives is a global champion of low NOx combustion. The Magna-Flame line is capable of combusting a wide variety of fuels, both gaseous and liquid. The burner family can be customized to fit the process requirements of the customer. It is applied across a wide variety of thermal process applications.
Magna-Flame™ LNI: used in steel reheat furnaces, aluminum melters, forge furnaces and high temperature furnaces
Magna-Flame™ 4796: used in boilers air heaters and incinerators
Magna-Flame™ Fuel Directed: used in boilers, process heaters, rotary kilns and dryers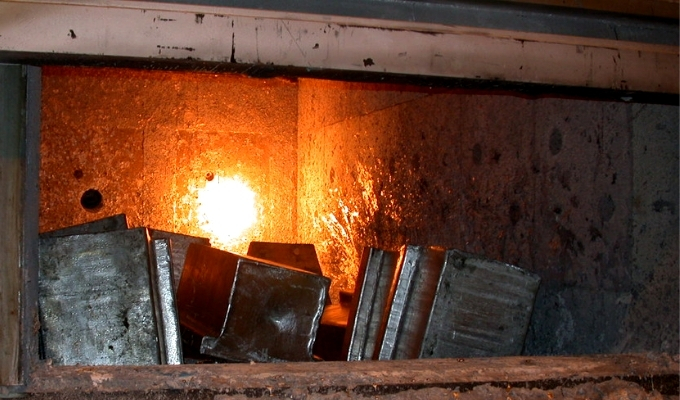 North American
Magna-Flame™ LNI
Magna-Flame™ LNI technology achieves low emissions by controlling the peak flame temperature, and by reducing in-flame oxygen concentration and residence time. The result is advanced Ultra-low NOx burner technology without the use of flue gas recirculation (FGR).
Its wide burner capacities range from 3 MM Btu/h to over 40 MM Btu/h. This industrial burner is easy to retrofit on existing furnaces and will enhance furnace operations with its excellent temperature distribution. The Magna-Flame™ LNI is used in operations with combustion air temperatures from ambient up to 650°C (1,200°F), such as: Steel reheat furnaces, aluminum melting furnaces, forge furnaces, and other high temperature furnaces.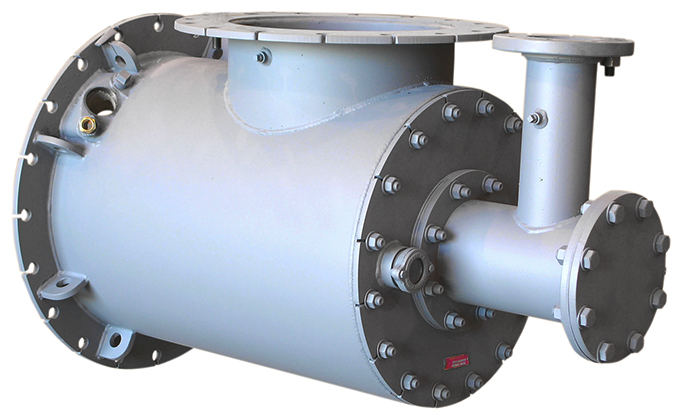 North American
Magna-Flame™ 4796
The Magna-Flame™ 4796 creates a short and wide flame pattern with low NOx emissions. The flame pattern technology is designed for furnaces with limited length and sufficient width to allow the flame envelope to develop. This burner is stable at full capacity from rich air/fuel ratios up to 150% excess air. It can be used in cold, sealed-in combustion chambers.
The Magna-Flame™4796 is typically used in operations with furnace temperatures up to 1,100°C (2,000°F), such as boilers, air heaters and incinerators.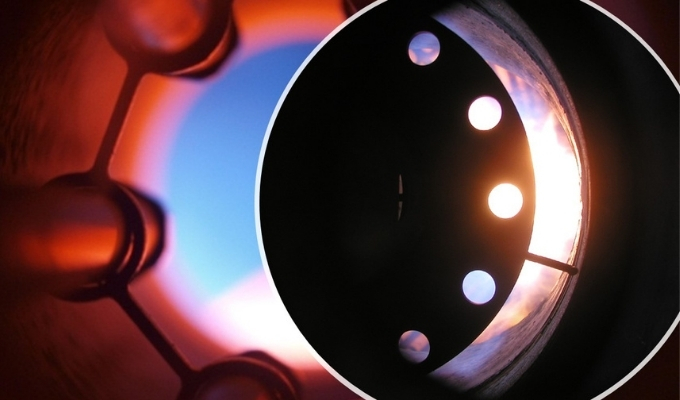 North American
Magna-Flame™ Fuel Directed
The Magna-Flame™ Fuel Directed is a low-NOx industrial burner used with ambient temperature combustion air on a wide variety of furnaces operating up to 1,100°C (2,000°F). Thanks to the burner's fuel directed principles, the flame configuration can be varied to optimize its heat release within the combustion chamber. The result is optimized production and efficiency. Operators can manually set optimum flame shape with the flame adjustment, which is an integral part of the gas connection.
The Magna-Flame™ Fuel Directed burner is commonly used in applications such as boilers, process heaters, incinerators, rotary kilns and dryers.