Faster and more accurate furnace tuning
Fives' North American CertiFire™ helps forging and heat treatment furnaces streamline their furnace certification process through automatic furnace tuning technology. This cutting-edge IIoT product simplifies on-site furnace temperature measurement through the push of a button. The plug-and-play device can reduce furnace tuning downtime by up to 70% by improving tuning process speed, uniformity, and remote monitoring capabilites. Enter Industry 4.0 and resolve your furnace disparity challenges.
Furnace Tuning
Faster and more accurate tuning assures minimal furnace downtime and allows for the highest quality of processed parts while reducing scrap and emissions.
Furnace Certification
Certify your furnace to tighter work zone temperature uniformities, produce more valuable parts and reduce recertification challenges.
Furnace IIoT Insights
Welcome to the cutting-edge of technology. With live furnace monitoring and historical trend analysis, you can let your data work for you.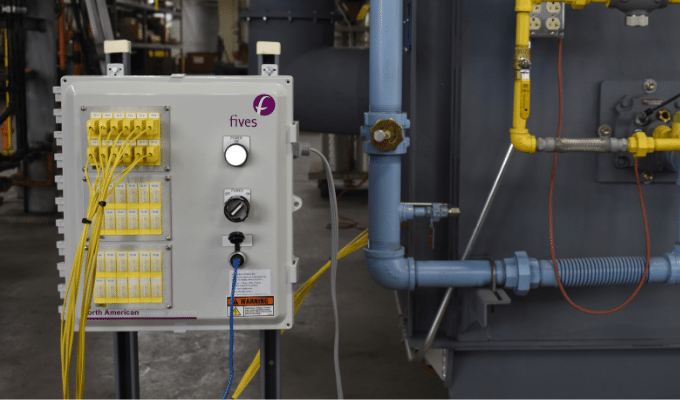 Upgrade to the cutting-edge
The North American CertiFire™ simplifies on-site pyrometry to automated tuning for faster certification, at the push of a button. Through its patented combustion algorithms, the North American CertiFire™ can reduce furnace tuning downtime by up to 70% by improving the tuning process in speed, overall uniformity, and by learning from each temperature survey as a furnace ages. Gain insights into your operation and reduce the need for maintenance through the North American CertiFire's passive monitoring ability. Let it interpret live survey data for you on its custom dashboard and rely on its monthly reports that process historical data trends in order to deliver predictive maintenance opportunities and process optimization insights.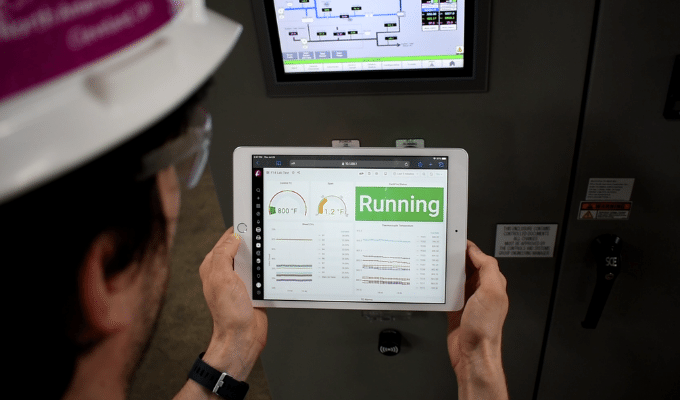 The multivariable solution
At Fives, we sought to make a furnace tuning product that could function independent of furnace size, geometry, number of burners, burner location, or certification standard. To become the holy grail product for uniformity surveying, we knew the North American CertiFire™ had to be drop-in, push-button simple for virtually every forging and heat-treating furnace. In a multi-burner furnace, each input has a cascading effect on each temperature measurement point. With standard tuning, even small, single burner adjustments can throw off several thermocouples in an attemptto bring one thermocouple into range. Fives' solution bypasses these challenges with its patented tuning process. The North American CertiFire™ allows work zone temperatures to be brought into uniformity faster than conventional furnace tuning methods and to tighter tolerances than those achievable with standard tuning.