Dual energy power duct burner and hot air generator
Fives' e-Ductflame™ is a hot air generator for drying applications with dual power supply.
Energy source can be chosen from natural gas, hydrogen, biogas or electricity to provide the upmost flexibility and simplicity in usage as well as to lower the environmental footprint of heating processes.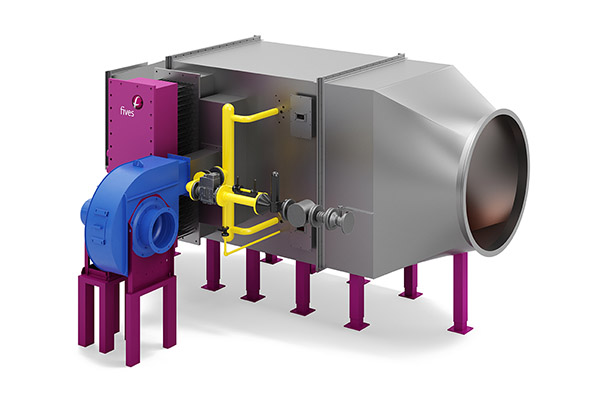 Reduced environmental footprint for heating processes
A pioneer of the decarbonization of industry, Fives designed the e-Ductflame™ as a solution to reduce the environmental footprint of heating processes.
By switching to electricity to heat the flow stream, industrial players are able to reduce their gas consumption as well as CO2 emissions.
To maximize the benefits of using electricity to decarbonize processes, the e-Ductflam™ can be connected to renewable energy sources including wind and solar.
Fives is always one innovation ahead anticipating customer needs and strongly invests in R&D to provide the most adapted combustion solutions (Italy patent pending 102022000025203).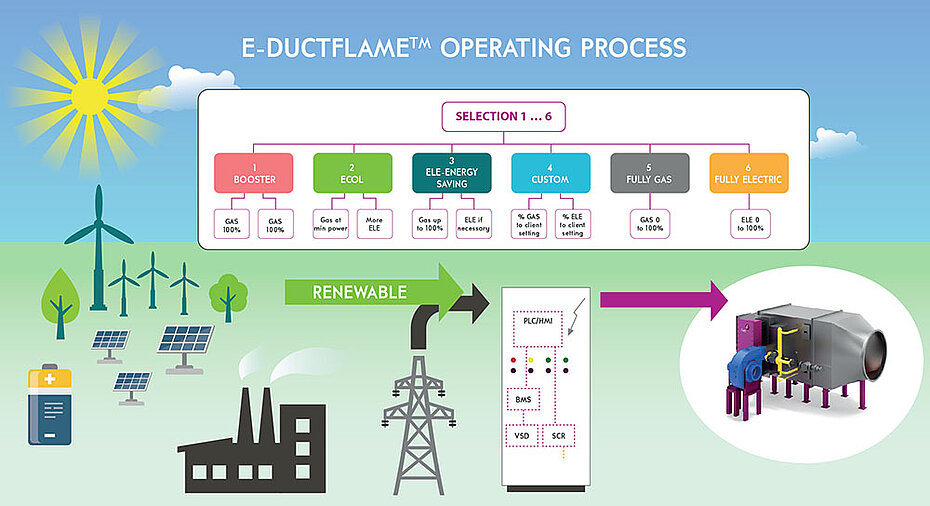 Maximum flexibility for fuel switching
Switching for one fuel to the other or mixing them can quickly become a complex operation and require some adjustments on the equipment.
In order to simplify the process for operators and offer flexibility, Fives has designed a single and easy to use control interface.
By easily switching energy sources, manufacturers are able to adapt their operation according to their challenges:
maximize the heating performances
maximize energy savings (gas and electricity)
reduce CO2 emissions
minimize running costs
maximize the use of renewable energy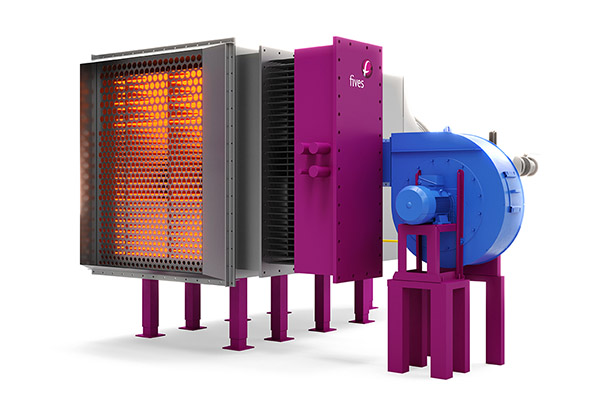 Adapted to a wide range of markets
In addition to a lower environmental footprint and maximum flexibility, Fives' e-Ductflame™ comes with many advantages:
Compact design to optimize the necessary space in case of revamping
Plug and play installation to simplify the implementation on existing plants
It addresses the needs of various markets:
Cement, grinding units, minerals drying
Ceramics
Food and feed
Painting and coating
Printing and converting
Pulp and paper