INDUSTRY: SPACE
Optimize operations & increase productivity
---
As the demand for satellites and commercial space transportation increases, demand for rockets and transportation of cargo and humans into space is at an all-time high and growing. It's become more crucial than ever for the space industry to optimize operations & increase productivity. As the industry is trying to cope with this unprecedented growth, complex components with long cycle times create bottlenecks in manufacturing processes, straining resources. Speed bumps this rocket-fueled industry would gladly do without…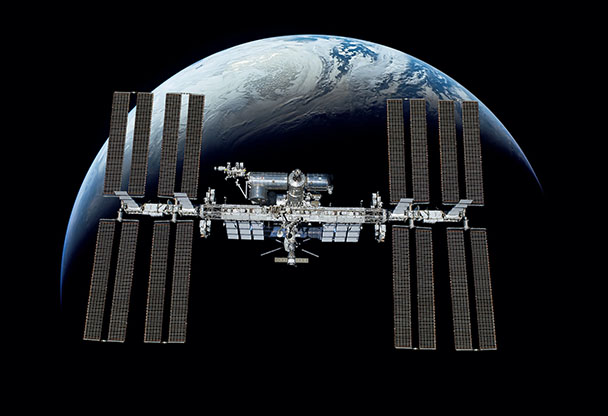 In this case study, we will describe the challenges of manufacturing rocket nozzles, the collaboration with our customer, and the ultimate solution that led to the development of a new machine that improves the efficiency of manufacturing components for the space industry. The manufacturing expertise and creativity of our team allowed us to develop this new solution to solve our customer's problems.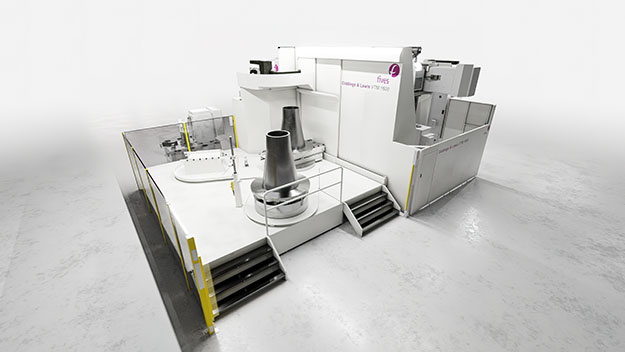 Replace traditional vertical rams with side head rams to reduce the ram and tool reach thereby providing a stiffer solution allowing for heavier metal removal rates and higher accuracy.
Incorporate the VTC 1600 pallet handling system to provide workpiece setup during the machining cycle time.
Introduce turn/mill features to allow for part processing in one setup rather than multiple.
The VTM 1600 Dual Machining Center uses standard models from Vertical Turning Centers and Horizontal Boring Mills. While the combination of modules is new in this configuration, the modules themselves have a known history and documented reliability. Considering the long cycle times, the multiple pallet system now provides a lights-out manufacturing solution for this customer.
ACCESS THE FULL CASE STUDY:
Discover how a pioneering solution is transforming the space industry in our captivating case study. Uncover the unique challenges faced in manufacturing rocket nozzles and how a game-changing collaboration led to the development of an innovative machine. This innovation not only optimizes operations and increases productivity but also reduces cycle times and offers a lights-out manufacturing solution. Dive into this fascinating journey that showcases the power of creativity and expertise, ultimately propelling the space industry forward. Don't miss out on the chance to explore the future of space manufacturing!