Digitalization is giving manufacturers the opportunity to step up efficiency, productivity and sustainability. IT solutions for the materials removal industry, including monitoring, sensors and Industry 4.0, have the potential to bring machining to the next level. This means smart production processes, increased uptime and reduced operating costs.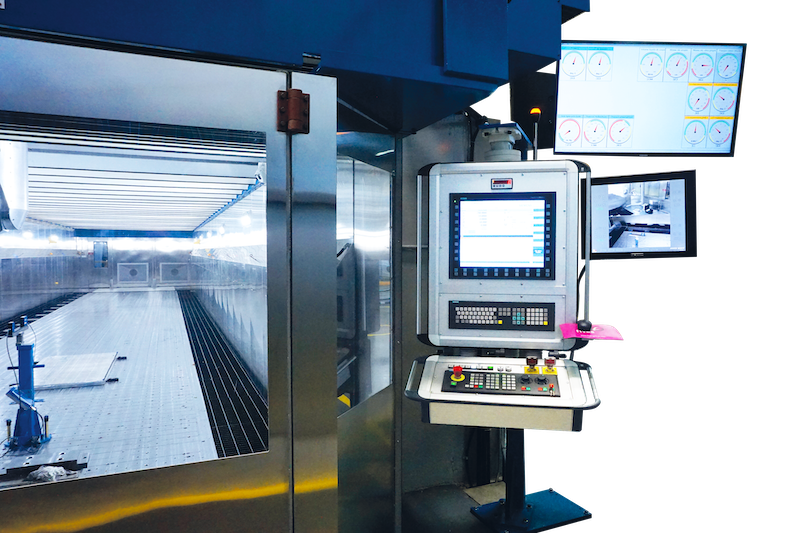 Industry 4.0, monitoring and sensors
Ultimate machine connectivity
Monitoring, sensors and industry 4.0 are changing the way we operate. In this new, connected world, we need IT solutions that will provide real-time data that is accessible and reliable.
All of our machine brands take advantage of advanced digital technologies, providing the data you need to make smart manufacturing decisions. Whether it's detecting premature machine component failure or tracking machine uptime performance, our integrated and connected IT solutions make it easy to manage and monitor your daily operations.
Our machines are also compatible with Fives CortX Alchemy. This flexible and modular augmented dashboard provides you with a 360° view of your machinery. Access predictive maintenance support from our expert teams while monitoring your personalized indicators, which reflect the health and commitment rate of your production tools in real time. Find out more about Fives CortX.
Whatever your requirements, you can rely on our low-cost solutions to transform how you manage your production process. Options include:
Remote monitoring of equipment
Part throughput management
Notifications of equipment uptime
Reports on energy usage
Control of spindle/axes position
Access to machine-mounted devices
Dufieux MAP
Flexible and adaptive part conformation
Our Dufieux MAP (Milling Adaptive Process) is an innovative way to determine the shape of a formed panel and plan alterations.
Traditionally, part conformation is achieved with hard tooling. However, this is an expensive and inflexible solution, which also results in part deformation after milling. With the Dufieux MAP, part conformation is virtual. This is an adaptive process, where the milling path is processed based on the real shape of the panel, rather than a model definition.
With MAP, the panel shape is scanned by a 3D laser scanner, mounted on the support side of the MMS. This scanned surface is then digitally reconstructed in the software. This means the tool path can be calculated based on the real shape of the panel, ensuring optimum accuracy.
There are numerous benefits to be realized from using the innovative MAP approach. These include:
Flexible tooling
Multi-use tool
No lead times
No additional expenditure
No additional control station
No increase in cycle time
Reduced deformation after milling