Whether you're in aerospace, construction, agriculture, mining, or any other industry, our robotic technology will dramatically increase the flexibility, productivity and safety of your process.
From simple machine loading to the optimization of a complete production workshop, we have the expertise and the technology to maximize the availability of your production resources. Designed to be exceptionally versatile, our robotic solutions can be adapted to meet the needs of all types of applications and industry, from the preliminary project phase through to key-step testing and final assembly.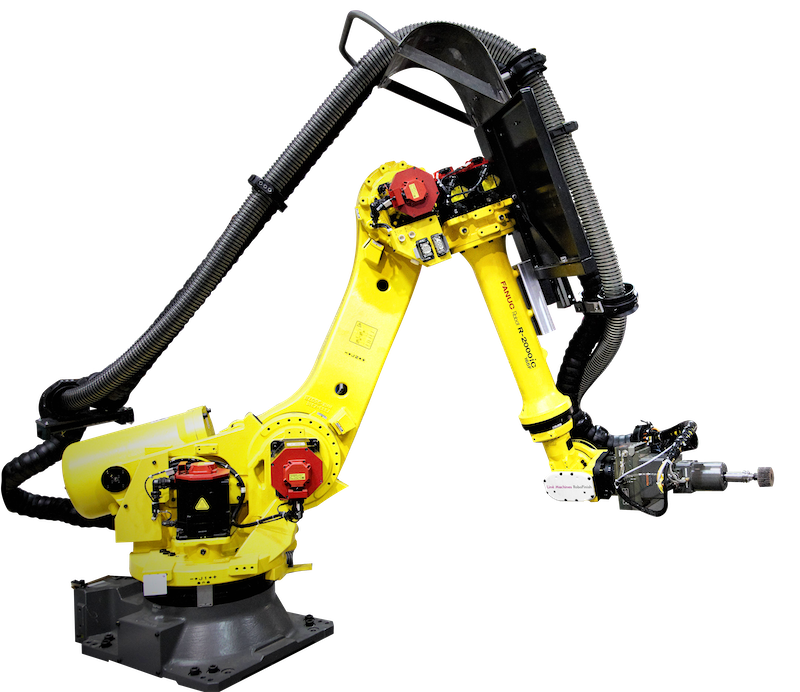 LINÉ MACHINES ROBOFINISH
TRULY FLEXIBLE MATERIAL REMOVAL
The Liné Machines RoboFinish is the ideal solution to automate your light material removal operations. It is suitable for a wide range of applications in most industries.
With the ability to switch between grinding, deburring, sanding and polishing functions, this robotic technology delivers consistent quality and optimal production for a wide range of surfaces and shapes.
We have designed the Liné Machines RoboFinish to be highly flexible. It can adapt to any surface material. It can also be engineered to fit any process, completing a single task or a complex sequence of tasks. The machine layout is designed around your individual requirements, taking you from a semi-automatic process to full-automation with dynamic flexibility.
Aeroengine | Aerospace | Defense | Energy | Oil & Gas | Shipbuilding | Space | Transportation
Various processes available, including mechanical, laser and waterjet
Automate your manual work
Consistent quality and optimal production
Suitable for a wide range of surfaces and shapes
Layout designed to customized footprint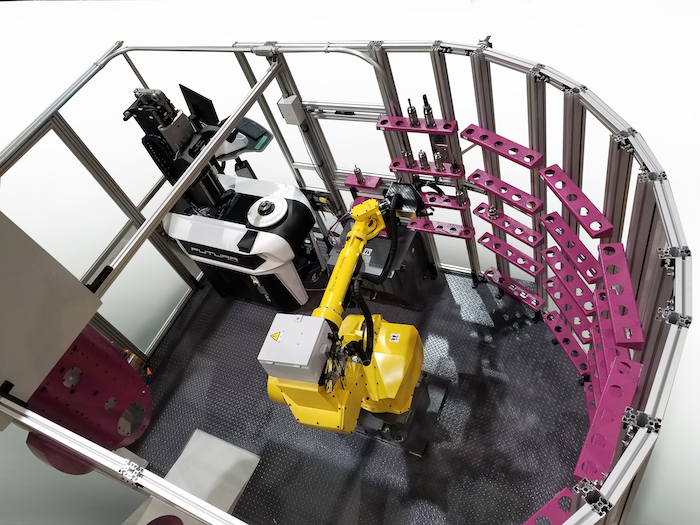 LINÉ MACHINES ROBOTC
NEXT GENERATION ROBOTIC TECHNOLOGY
The new way to automate tool changes; the Liné Machines RoboTC is an evolutionary step in tool-changing automation.
Our Liné Machines RoboTC is a modular and highly customizable robot-based automatic tool changer (ATC) for CNC machines. It has been expertly designed to increase productivity and ensure operator safety, all while reducing tool change errors.
The Liné Machines RoboTC is the ideal partner to new or existing CNC machines, regardless of configuration (single or multiple spindles). Each modular structure can be adjusted to fit your individual requirements and layout constraints.
Our robotic technology facilitates a completely hands-off process. With fewer manual operations, the risks of error and operator injury are drastically reduced. Meanwhile, productivity can increase by at least one hour per day.
Aeroengine | Aerospace | Agriculture, Construction & Mining | Defense | Energy | Oil & Gas | Rail | Shipbuilding | Space | Transportation
Our Liné Machines RoboTC can also be fitted with additional features, including:
Liné Machines Tool Management, including chip carrier management
Offline automatic measurement of tools
Offline automatic cleaning station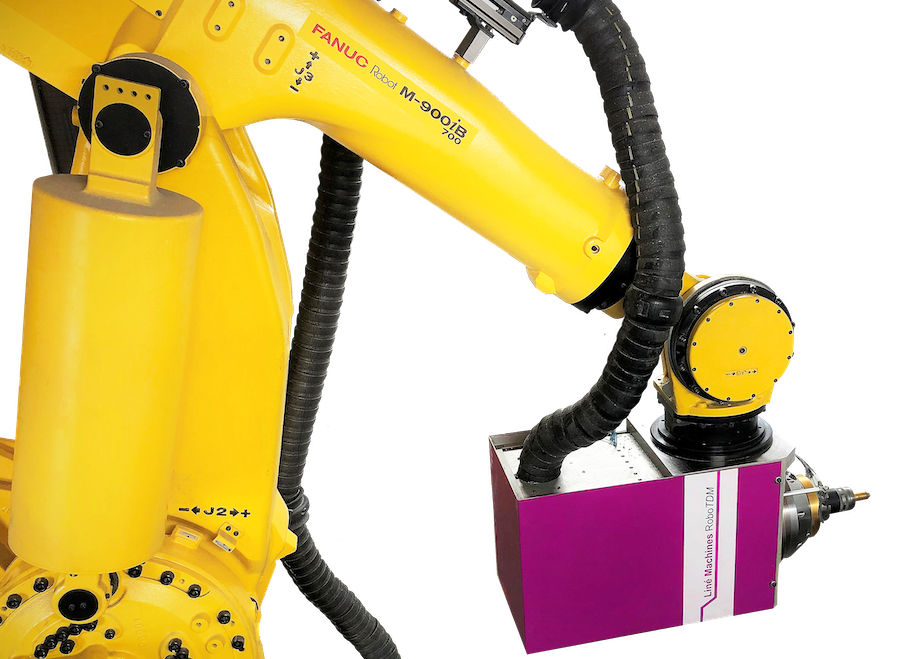 Assembly
Sorting
Distribution
Spot welding
MIG welding
Pick and place
Palletizing/depalletizing
Robotic guided vision, (2D & 3D)
Robot vision inspection (Pass/Fail)