The largest range of centrifugals for sugar factories and refineries
Fives combines more than 200 years of experience in centrifugals with continuous R&D programs dedicated to developing cutting-edge equipment. Our centrifugals are recognized as the highest-performing machines on the market, consistently meeting the demands for beet and cane sugar factories and refineries.
Assembled and tested in Fives' own workshops, Cail & Fletcher centrifugals are compliant with international quality management standards. Our technicians are based all across the globe, enabling us to provide local and prompt service to all our clients.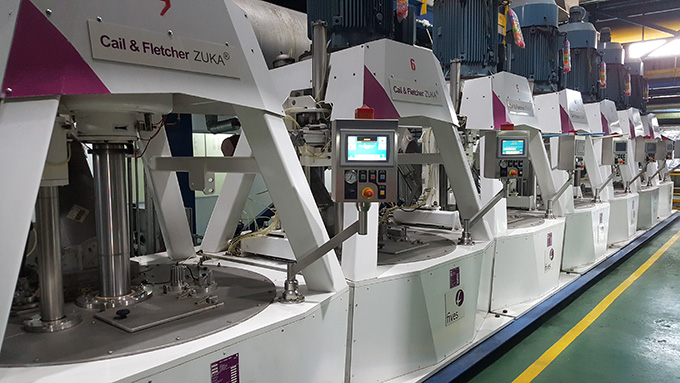 Cail & Fletcher D412 and ZUKA® batch centrifugals
Our best-selling D412 and latest-generation ZUKA® batch centrifugals cover a wide range of capacities, from 1,250 to 2,475 kg MC/cycle. Equipped with a double discharger, the Cail & Fletcher ZUKA® can achieve an exceptional productivity of up to 30 cycles/hour.
Cail & Fletcher batch centrifugals are based on a simple design, made to be robust and keep stable whatever the massecuite quality. They are easy to operate thanks to a touch-screen paneI with a user-friendly, multilingual interface. Built with the most advanced drive technology on the market and a programmable logic controller (PLC), they offer continuous monitoring of the basket load. Our connected batch centrifugals offer exceptionally low energy use and optimized water consumption.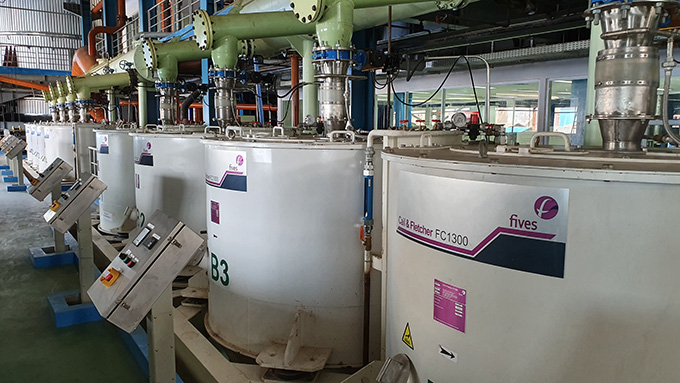 Cail & Fletcher FC1300, FC1550 and e-Crystal continuous centrifugals
Fives has delivered more than 1,000 high-performance Cail & Fletcher continuous centrifugals worldwide. Our continuous centrifugals are renowned for their solid construction and reliability, and are easy to operate and maintain. They offer both safe, advanced technology (including a touch screen, and vibration and temperature sensors) and an affordable price. Their low gravity center and specific vibration dampers provide perfect stability.
The latest generation of our smart continuous centrifugals is the Cail & Fletcher e-Crystal. This new design produces a very high sugar throughput thanks to a double angle basket, a wedge wire filtering screen and a high rotation speed.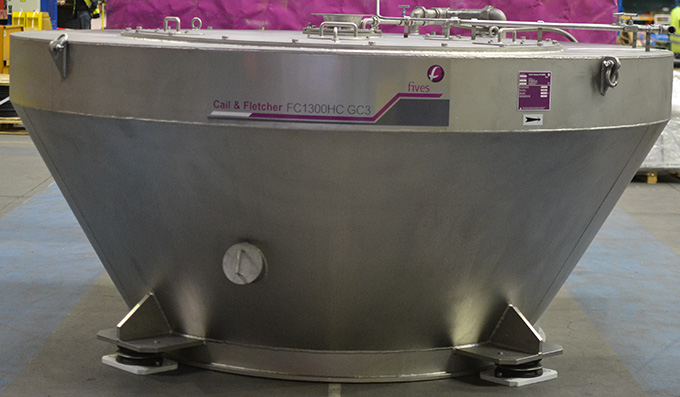 Cail & Fletcher GC Series continuous centrifugals
Crystal quality is a key concern for the sugar industry, and Fives proposes a unique range of continuous centrifugals dedicated to its preservation. The sophisticated combination of advanced design and speed adaptation offers a speed impact reduction of up to 60%. It improves the granulometry with a better coefficient of variation (CV), and reduces costs by 30% compared to batch centrifugals.
Our GC Series centrifugals meet the sugar industry's highest safety standards and can be connected to our Cail & Fletcher SMART ControlTM system.