Superior equipment to optimize performance and energy savings
Fives designs premium equipment and services for the sugar industry. With more than 500 customer references, we are a world leading supplier of easily installed and low-maintenance evaporators. Our proven evaporation technologies are energy efficient and offer high heat exchange performance and low delta-T°.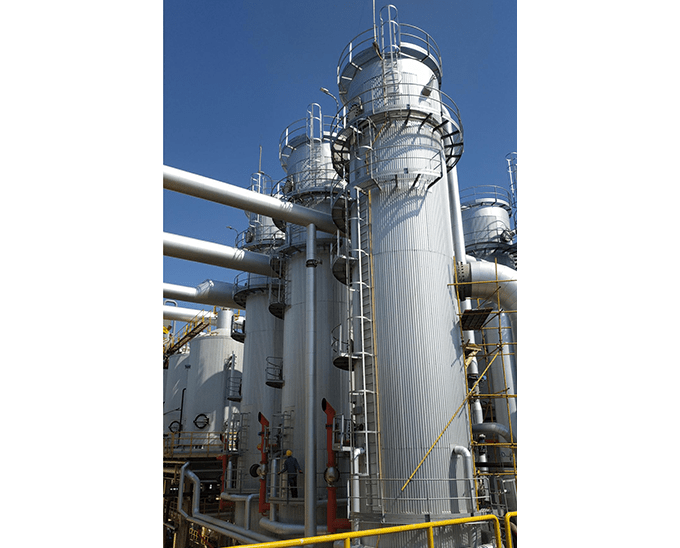 Cail & Fletcher Falling Film Evaporator: our cutting-edge evaporation solution
The Cail & Fletcher Falling Film Evaporator is a key contributor to reducing the overall energy consumption of a sugar plant.
Our equipment uses up to six effects in the evaporation station, which concentrates the juice coming from the purification station. Thanks to its patented and optimized distribution system, the evaporator sends the concentrated juice or syrup to the crystallization station. This ensures a very high heat exchange coefficient, a low delta-T° and a low rate of tube fouling. The equipment can also be used as a water steam transformer.
Furthermore, the Falling Film Evaporator's distribution system is equipped with a lifting structure which offers easy, rapid and secure access to the top tube plate, for maintenance and cleaning.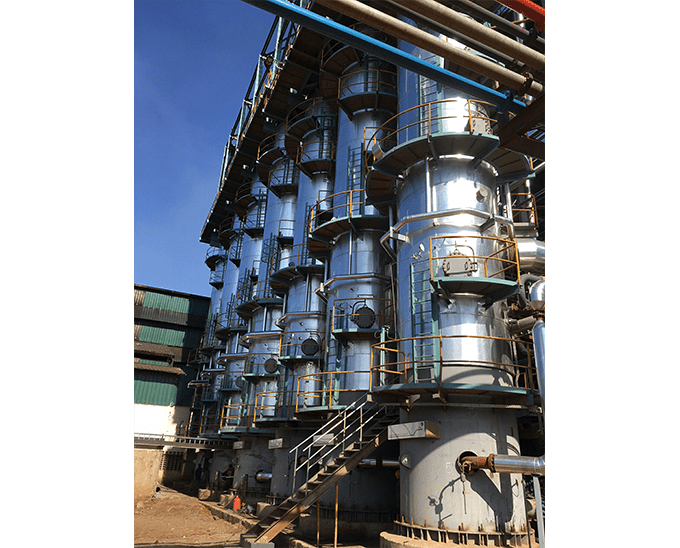 Our state-of-the-art evaporator
The Cail & Fletcher Falling Film Evaporator benefits from constant improvements and innovations covering all aspects of its design. Its advanced features include:
A zigzag-type separator optimizes sugar recovery and reduces emissions and sugar losses
The calandria is surrounded by a special skirt to ensure even steam distribution and tube bundle protection
The calandria is located in an eccentric position, for optimum-efficiency removal of noxious gases
The equipment can easily be integrated in new or existing multiple-effect stations. Its self-supporting skirt and small footprint make it compatible with any plant configuration, and facilitates both indoor and outdoor installation.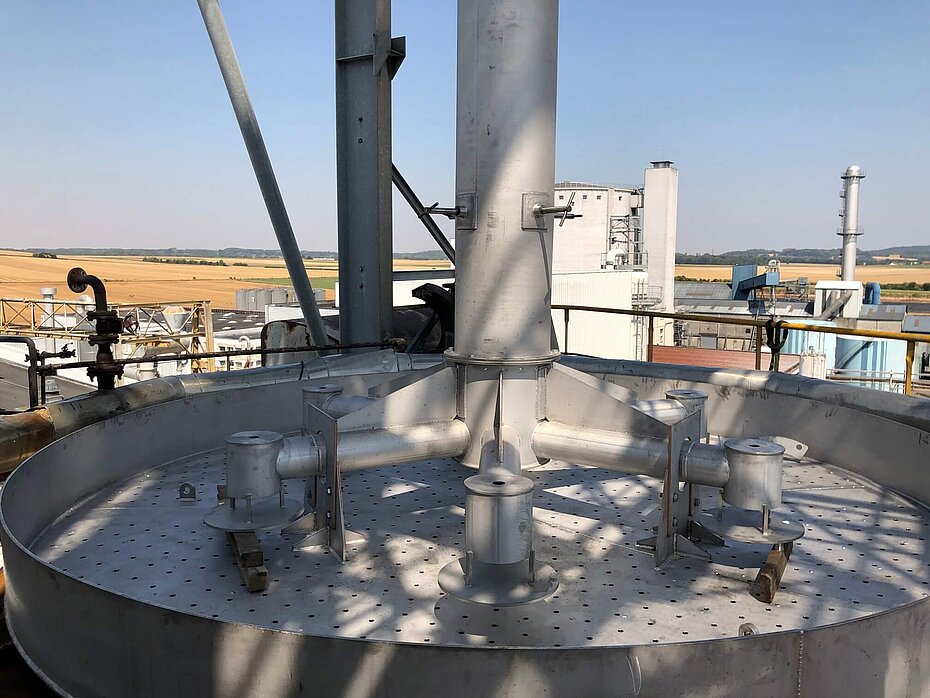 High value-added services to improve existing evaporators
With 200 years of expertise designing equipment for the sugar industry, we can modernize any existing evaporator to maximize its efficiency.
Fives proposes high value-added services for existing evaporators of any brand. Our core service concerns modernizing the falling film distribution system and the droplet separation unit in order to enhance the performance of the existing evaporator.
For existing falling film evaporators, we can also replace the distribution system with our highly efficient, patented system. This improves the juice distribution and the global efficiency of the evaporator.
Our offer includes installing our compact zigzag system in existing equipment.
All services include adapting the design to the existing configuration of a plant, with minimal modifications.