Two unique designs ensuring optimal sugar quality and quantity
Sugar drying and cooling is the final step to stabilize sugar before its storage and/or packing. Fives' dryer-coolers reduce sugar moisture and temperature, while ensuring a high output of commercial sugar. Our advanced equipment also preserves the quality of sugar crystals.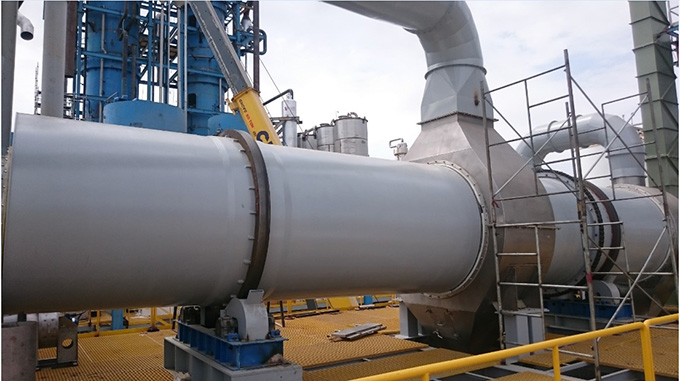 Fives' monotube design: a simple, reliable and cost-effective solution
With more than 100 units currently operating in cane and beet factories and refineries, the Cail & Fletcher monotube dryer-cooler represents the most common solution in worldwide sugar industry.
This design features a rotary cylinder rolling on path rings and trunnions. A single fan performs hot and cold air circulation, creating vacuum and reducing dust emissions in the plant. Bacteriological filters on the air inlets protect the sugar from contamination, while a wet gas scrubber further limits dust.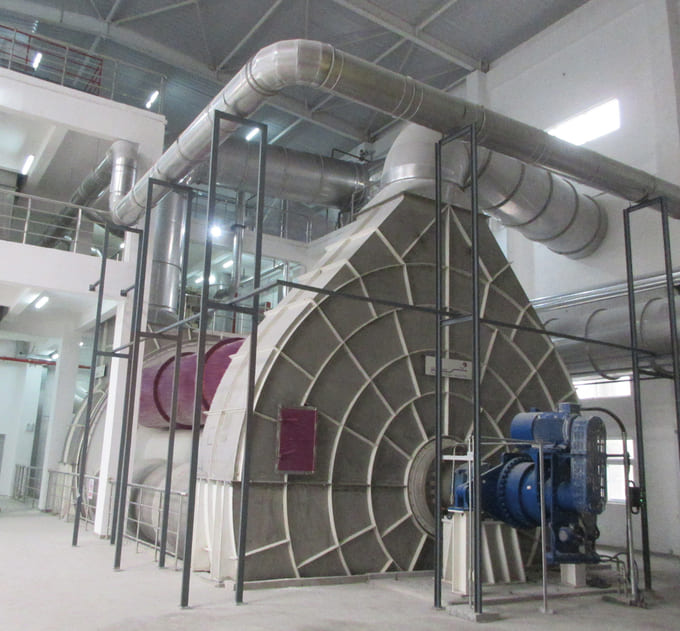 Fives' multitube dryer-cooler: compact and high-performance
The Cail & Fletcher multitube dryer-cooler is compatible with all kinds of sugar, including refined, raw, plantation white and EEC. Its reduced tube diameter decreases the risk of erosion and crystal damage, and facilitates sugar storage and conservation.
This combined multitube design for drying and cooling results in a very compact machine suitable for indoor or outdoor installation. Its self-supporting construction—with drying and cooling tubes assembled around a central shaft connected to heavy duty bearings—reduces maintenance needs to almost zero.
The inside of the dryer-cooler works under vacuum, leaving the building clean and free from sugar dust. It also offers major reductions in sugar moisture and temperature, as well as in capacity adaptability, through the easily adjusted rotation speed. Thanks to its flexible design, the equipment meets the requirements of the most demanding sugar producers, and has been installed in over 200 plants worldwide.