Compatible with any sugar process equipment
SMART Control™ is a coaching and advisory service offered by Fives Sugar Consulting since 2015, dedicated to production optimization and maintenance.
The system is built around a remote and secured computer data collection method from any origin and any process equipment: shredders, mills, evaporators, batch pans, continuous vacuum pans, continuous and batch centrifugals, dryers and steam turbines.
A secured connection to analyze data and give operational recommendations
The equipment is connected in order to be monitored by specialists and engineers from Fives' Service Center. This remote assistance during the crushing period helps our customers optimize their production and revenue.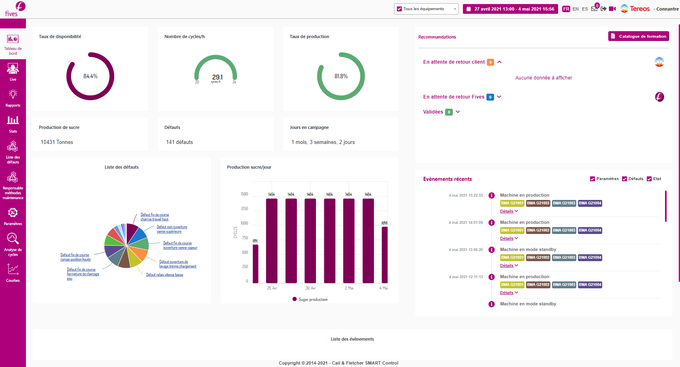 Our approach unfolds into three main aspects:
Data collection
Data analysis and technical assistance
Recommendations to improve performance, maintenance and profit
Fives is able to apply operational settings to your machines to optimize production, increase the availability rate and reduce sugar losses.
Key sugar producers around the world have already installed our SMART Control™ solution to increase their plants' performance.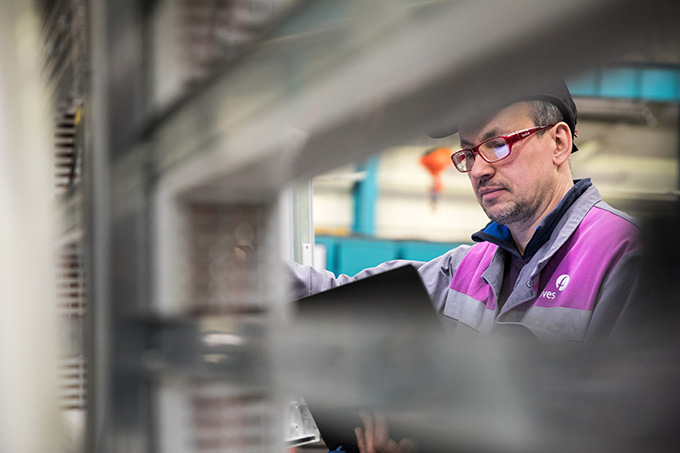 SMART Control™: a bespoke service contract
Fives offers a SMART Control™ service contract to provide technical support in accordance with each customer's specific needs.
As part of the contract, we:
Automatically collect and process equipment data
Deliver automatic data assessments
Assist customers in achieving their goals (for example, better quality and increased productivity)
Offer additional trouble-shooting analysis
Enhance your predictive maintenance
Fives' sugar technologists are in charge of performing analyses and designing of practical recommendations, accessible through a dedicated platform developed for smartphones, tablets and computers.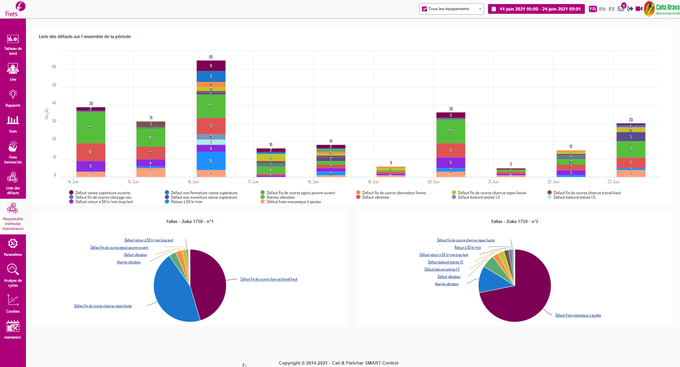 A unique Service Center at Fives
SMART Control™ was the very first application in the Internet of Things for the sugar industry, and has been in successful operation for several years.
Our data collection is computerized in a fully secured environment, where our customers have every required guarantee concerning data and network safety.
Fives' engineers keep the collected and analyzed data under continuous review. Although the system performs automated calculations, human analysis is key in identifying abnormal figures and triggering alerts where and when they may be required.
Deliverables are proposed under various schemes and are defined with each individual customer. They can consist of weekly KPI reports, bi-monthly recommendations and analyses, or corrective-action progress and follow-up.