Our overhead gantries or high rail platforms provide efficient machining of medium-to-large and complex components in soft metal or composites. And, for heavy-duty machining of hard metal workpieces, the Liné Machines Powermill V can receive Fives' portfolio of mechanical heads, all designed and built-in-house.
Whatever your application, our high rail mills deliver optimum value, maximum throughput and a high-quality finish.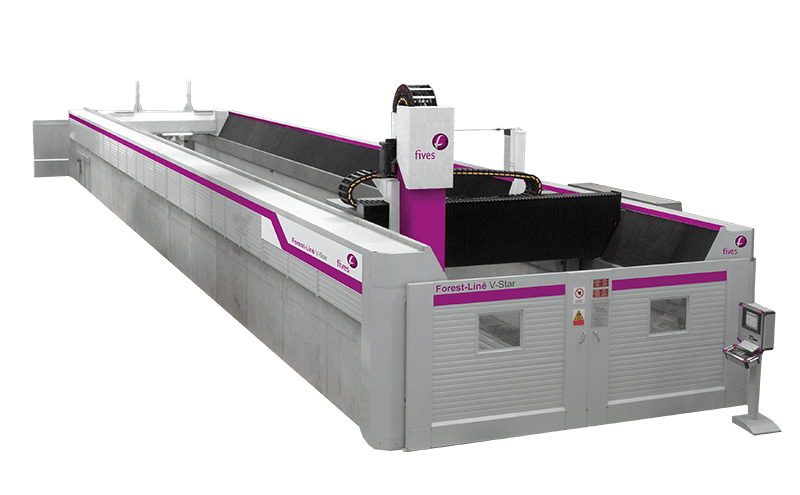 Forest-Liné V-Star
Multi-material, multi-use high rail milling
Combining high-speed cutting and multi-material capability, the Forest-Liné V-Star high rail solution provides precision milling, trimming and drilling for multi-use applications.
It is ideally suited to processing large components, such as aircraft structures, wing panels and boat hulls. What's more, this high-velocity solution is capable of achieving feed rates up to 60 m/min on parts from 3 to 40 m. It's also equally suited to working on composites, resins, alloys and hard metals.
Linear motors on the X and Y-axis ensure maximum uptime and reduced noise, while the highly stiff structure and direct measuring system guarantee optimum precision. We've also built in dedicated protection for carbon fiber and composite materials.
A range of additional options ensure your Forest-Liné V-Star is perfectly adapted to your requirements, such as:
Trimming milling effector
Retractable/telescopic roof
Twin spindles/gantries
Automatic tool changers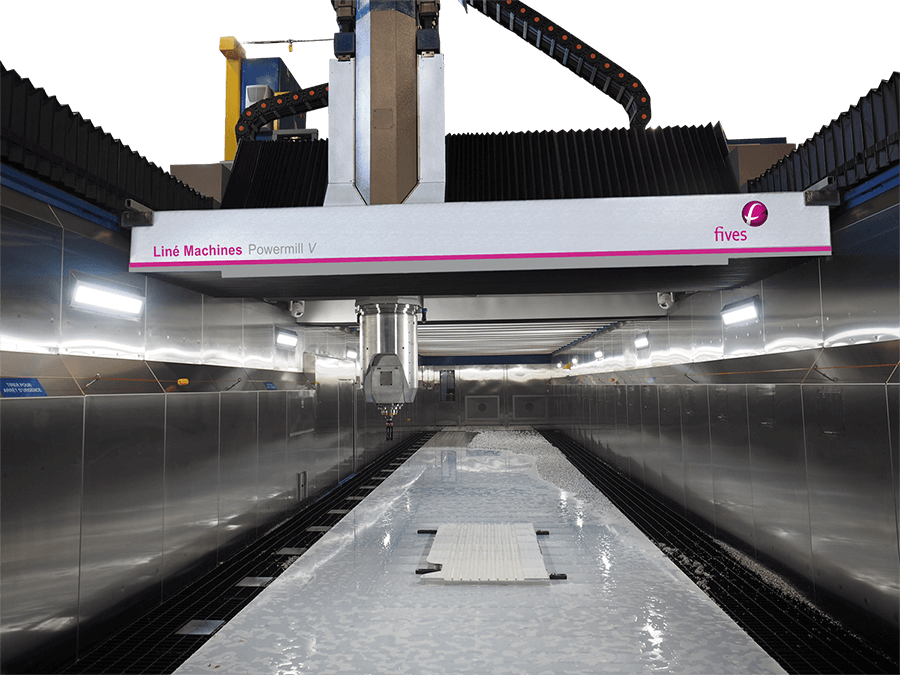 Liné Machines Powermill V
The large capacity overhead gantry milling machine
The Liné Machines Powermill V is the most powerful high rail solution for complex machining applications. Customizable to fit the needs of various industries, you can choose from 3-axis to full 5-axis motion. What is more, it is capable of processing various materials, from composite to hard steel.
The Liné Machines Powermill V is configured to respond to the most demanding performance requirements of both materials and operations.
With its rigid construction, it provides excellent static and dynamic accuracies, and thus delivers superior and consistent machining quality.
This solution is custom-designed to each application, with specific sizes, layout, safety features, accessories, software and automation for performance enhancement.
Aeroengine | Aerospace | Agriculture, Construction & Mining | Defense | Energy | Oil & Gas | Shipbuilding | Space
High-performance dual motor drives, ball screw or linear motors
High torque or high velocity milling heads
Features for multi-material processing
Optional U-pallet and FMS system, or automated toolings