Our high precision milling heads are the perfect partner to our wide range of high performance milling machines. Every milling head is expertly designed and manufactured in-house. Our brands have a global reputation for excellence.
Our milling heads deliver a high-quality finish on a wide variety of materials, including titanium, aluminum and steel. They are designed for maximum throughput, as well as optimum value, precision and speed. Multiple options are available, depending on your individual requirements.
High speed solutions with HF spindles
Our high speed milling heads are all equipped with high frequency (HF) spindles for the highest possible precision. Speeds range from 20 - 50 rpm. These milling heads are designed to deliver a smooth and reliable operation, every time.
Engineered for the highest possible accuracy, these robust, high speed solutions are suitable for a wide range of applications. Whether you are looking for power, accuracy, stiffness or cost efficiency, we can help you find the perfect milling head for you.
High torque solutions with direct drive or mechanically driven spindles
When you're looking for power, our range of high torque milling heads deliver a superior performance. With options for direct drive or mechanically driven spindles, you can choose a head that will provide maximum benefit to your process. You could opt for greater torque and large area capabilities for large workpieces, or prioritize high accuracy and thermal stability for limited space. Every one of our high torque milling heads guarantees the highest possible precision and quality, every time.
Our tools are expertly engineered for high precision and a robust performance. All of our high-torque solutions are ideal for a range of chamfering, welding, cutting, trimming and ultrasonic cutting applications.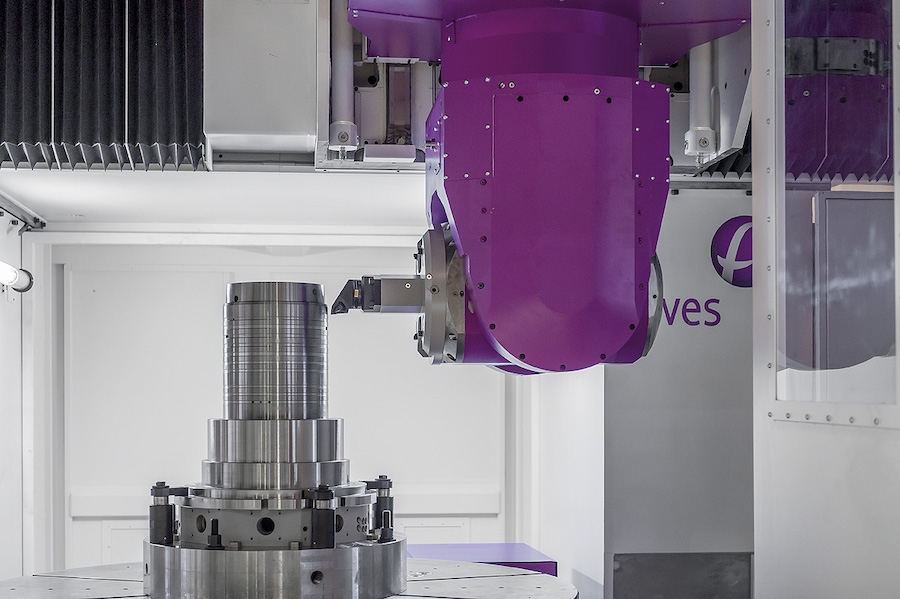 Liné HS5 Milling Head - the hybrid solution
Our Liné HS5 Milling Head is the ultimate all-in-one solution. This revolutionary product combines a milling spindle and a turning-tool holder, enabling you to switch from turning to milling without having to change the head. Not only does this ensure high productivity, but cycle time is minimized too, no matter which material you are processing.
The pioneering design of the Liné Machines HS5 head combines a built-in, high power, high torque, high speed, high frequency spindle and an effector attachment device. Among other innovative features, the spindle is only 610 mm long, providing superior stiffness, high reliability and optimized part quality.
The Liné Machines HS5 head can be fitted to several of our multitasking machining solutions.