Precision engineering with unrivalled productivity – that's what you get with the Forest-Liné MGP™150. Designed specifically for the aerospace industry, this fully automated machine is adapted to short and medium aluminum extrusions.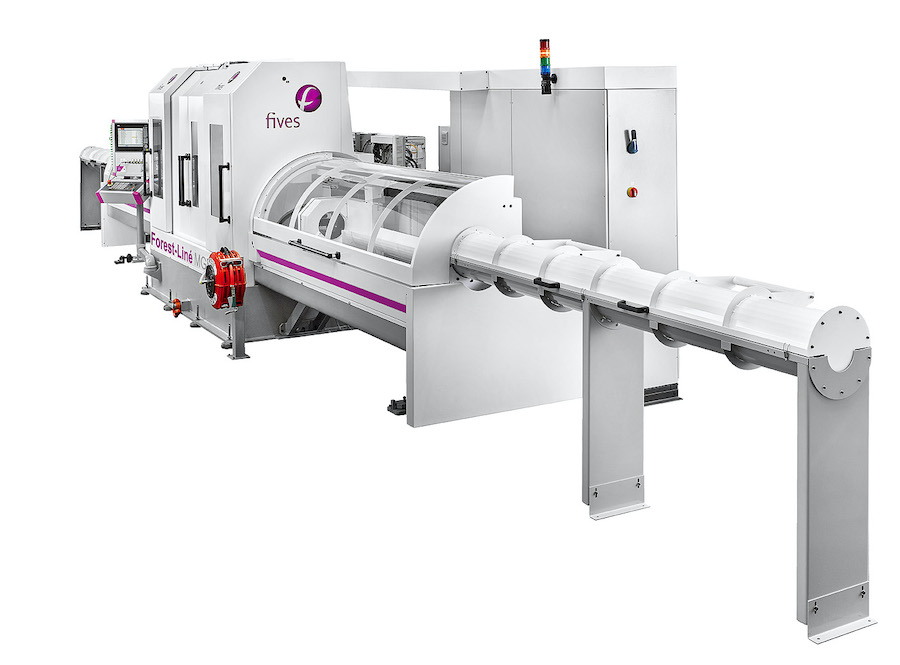 The Forest-Liné MGP™ 150
Fast, continuous, repeatable aluminum extrusions
The Forest-Liné MGP™150 is a modular machine capable of drilling, milling, chamfering, routing and end-machining from short and simple to long and complex aluminum extrusions.
The Forest-Liné MGP™ 150 features three active spindles and uses a patented push-pull process for continuous aluminum extrusion bar feeding.
Fast loading and unloading and a continuous machining process ensure maximum throughput and no windowing. Meanwhile, the high rigidity spindle gives you absolute accuracy, whatever the operation.
The whole process is fully automated for the utmost repeatability and safety. All machining can be done in one continuous process with no operator intervention. Easy programming makes for a user-friendly experience, while sophisticated software allows for a flexible range of chuck movement combinations.
The Forest-Liné MGP™ is also available for machining 220 x 260 mm profile sections.
Additional advantages include:
Flexible jaws, reduced tooling costs
Infinite length process
Easy tool changer
Temperature offset system
Probing system
No foundations required
Auto-reverse process
Low maintenance costs