Robotics solutions make your assembly line quick, reliable and efficient. At Fives, we utilize all the benefits of robotics to enhance our DeckerSealing™ solutions.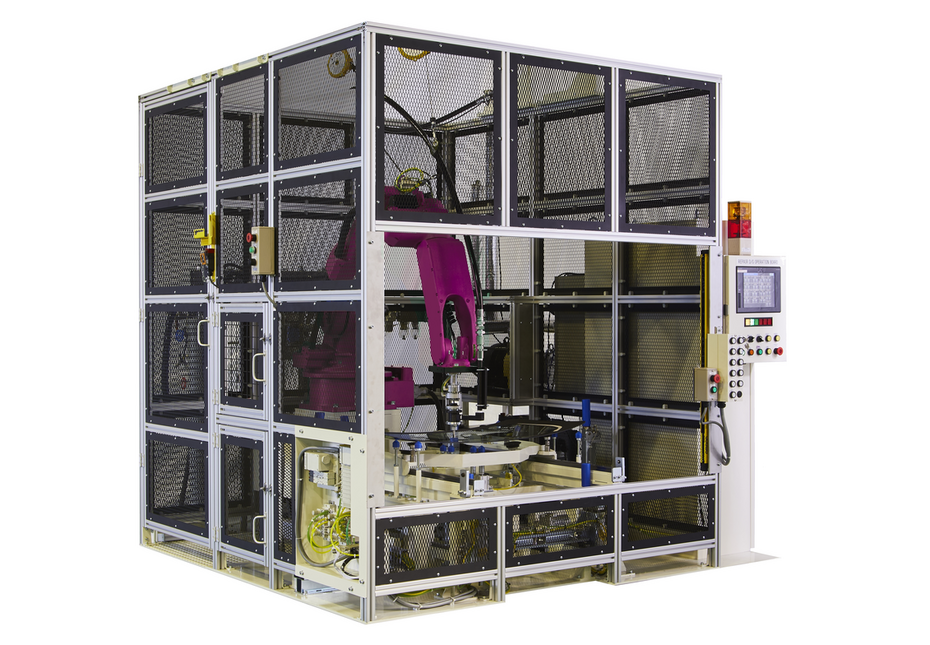 with your sealing equipment
The best seal requires precision application – and robotics makes it happen.
We can integrate advanced robotics with our sealing equipment to give you a complete solution, or supply the sealing equipment for you to integrate with your existing robotics cells.
More than 50 years of expertise
Our expertise extends beyond sealing equipment. We will carry out everything from feasibility studies to commissioning, making the most of our extensive experience in process design, mechanics, automation, robotics and quality control analysis. All brands of robots can be accommodated in accordance with your standards and requirements.
In addition to robotized dispensing, you can also add bead quality control analysis with 2D or 3D vision systems and laser sensor integration.
All our systems are put through rigorous testing at our in-house TechCenter to ensure our technologies meet your standards and requirements.
Optimize process cycle time
Maximize the quality of your operations
Protect the health and safety of your operators
DeckerSealing Robotized Sealing Cell