Electric and hybrid vehicles are increasing in popularity, meaning that assembly line productivity has to increase. Our fast and flexible filling, sealing and testing solutions give you precision performance with a short cycle time.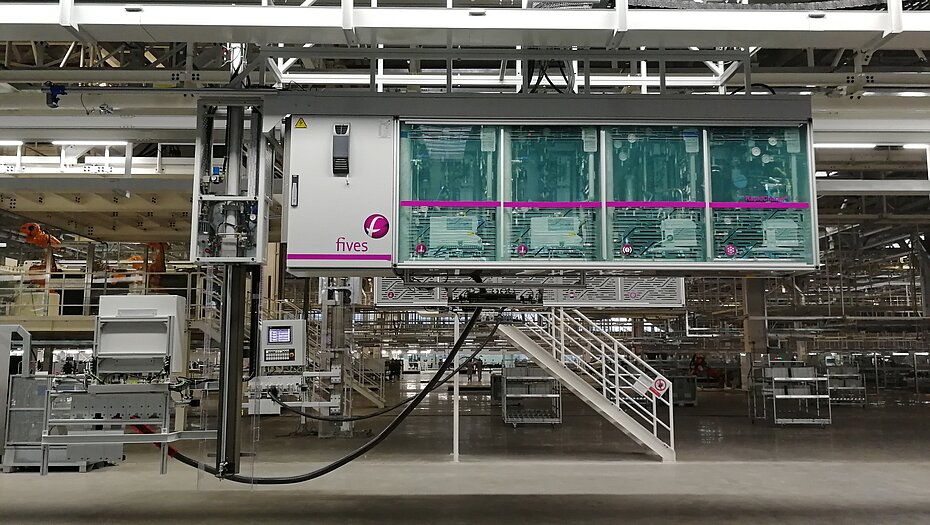 Electric and hybrid vehicles have even more filling requirements than conventional automotives.
That being the case, you need flexible filling solutions you can rely on. Our RapidCharge® range includes static and mobile standalone and multi-fluid filling solutions. With integrated PLC, filling is precise and quick, ensuring you maintain the efficiency of your assembly line.
Whether you're filling the cooling system, heat pump or brake fluid, you want to achieve accurate filling volumes. Our integrated processing and pumping solution, RapidCharge® FPU, helps make this happen. With mixing, heating, filtering and degassing incorporated into the filling unit, precision is assured and fluid quality is protected.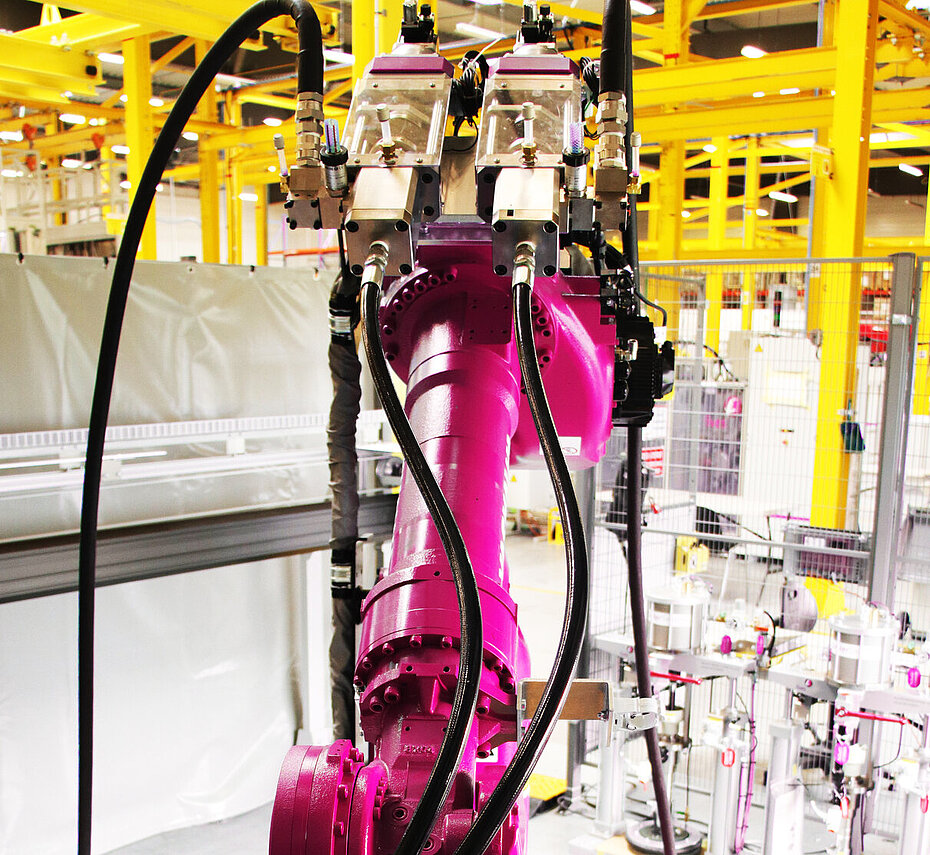 Automated gluing, sealing and beading
Structural adhesives are replacing welding in some electric and hybrid vehicle applications, necessitating a change to assembly lines.
Our quick, accurate DeckerSealing™ machines ensure precision application and a high-performance seal.
For the utmost efficiency, our highly automated pumping, metering and dispensing solutions can be integrated with robotic cells. This grants you total consistency, repeatability and precision without compromising on speed. Cleaning and priming systems can also be robotized, and you can add a visual or laser quality control system.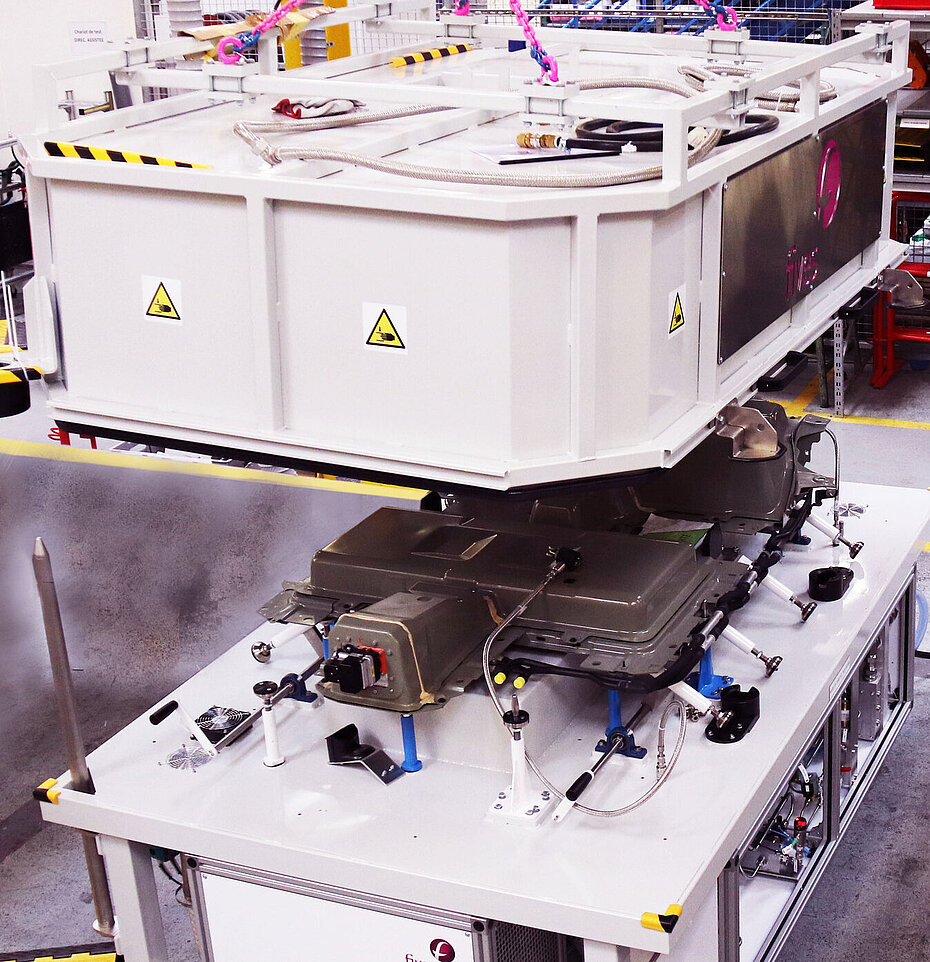 Tightness testing your electric and hybrid vehicle parts
When your reputation rests on safety and performance, quality assurance is critical. Our tightness testing solutions ensure your welded parts and hydraulic systems are totally secure. Choose from pressure, vacuum and/or mass spectrometer technology, according to your application needs. All our systems are fully customizable.