Customized solutions
As filling technology has evolved, we have stayed at the forefront of innovation and development. Our RapidCharge® machines are renowned for their high productivity, versatility and ease of use. With a wide range of products and services, we can adapt to any product or process constraint. Whether you are a final user, an integrator or another industrial player, we will help you achieve your production goals.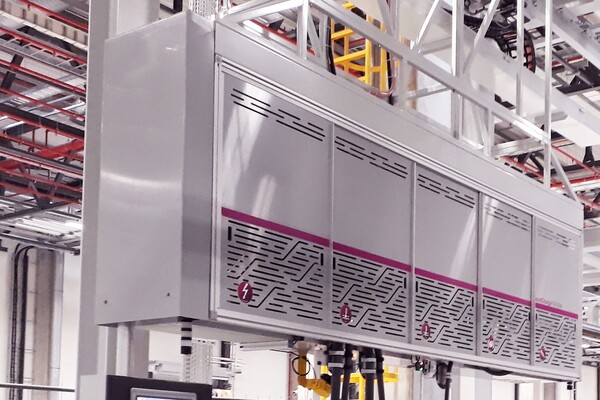 Multi Fluid Filling Machines
A proven solution
Our RapidCharge® M multi fluid filling machines are flexible and easy to use, maintaining high accuracy at fast speeds. Whether you're focused on cost efficiency, flexibility, size or productivity, our filling machines are proven to succeed. Available in both original and Elite versions, RapidCharge® M multi fluid filling machines deliver optimum performance, every time.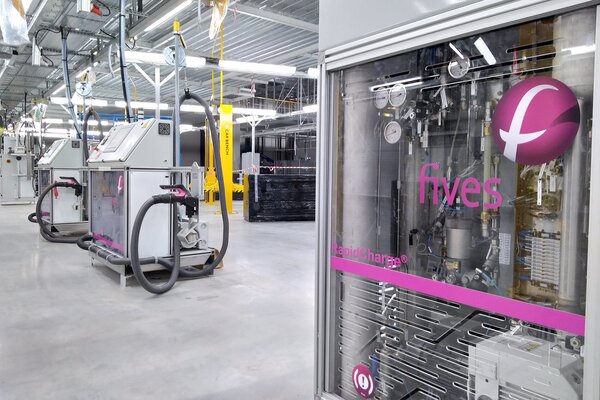 Standalone Filling Machines
Flexible and customizable
Fives' successful RapidCharge® L standalone filling machines are flexible, cost-effective and easy-to-use. Available in both original and Elite models, these machines are designed specifically for the automotive industry. Both can be adapted to suit various different fluids and can accommodate large volumes. Need something very specific? No problem. We can customize your machine design to meet your individual requirements.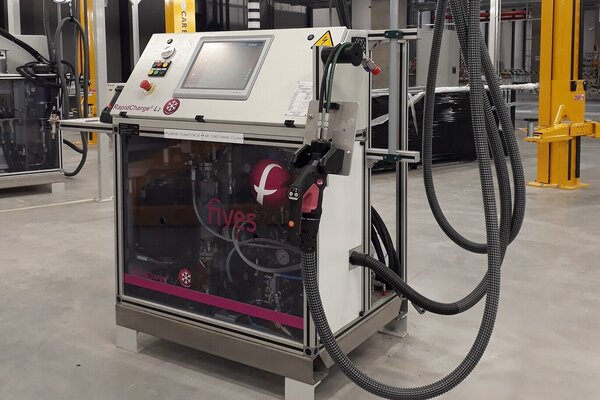 Refrigerant Charging Machines
High performance HVAC filling solutions
Our range of RapidCharge® refrigerant charging machines prioritize reliability, flexibility and high-performance. From customized HVAC solutions to high-speed liquid CO2 filling. We can deliver a safe, cost-effective and easy-to-use machine to fit with your individual process requirements and your budget.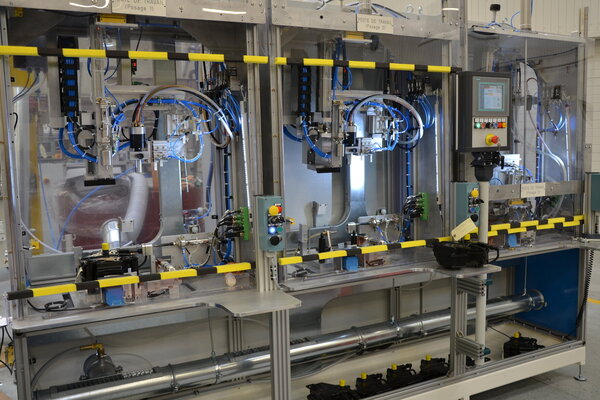 Special fluid Filling Systems
Versatile engineering
If you need a filling machine for special fluids, such as CO2, hydrogen and others, we have the ultimage solution for you. Our innovative range of highly adaptable filling systems can be tailored to accommodate any special requirement or process. All of our filling systems are engineered to be flexible and scalable. The result? Engineered solutions that are perfectly adapted to your special fluid application.