Our flexible forehearth systems optimize thermal homogeneity in the delivery of the molten glass flow to the forming process. The system ensures the glass is accurately delivered with well-defined and consistent properties and viscosity.
The quest for greener glass manufacturing
BH-F 400 & 4000 Forehearths and Working Ends combined with PlanarTekTM combustion system provide an integrated glass conditioning system that marks a real technological advance. Every system is designed to control heat losses and temperature profiles, and provide the utmost glass conditioning efficiency. Take a look into our flexible forehearth system.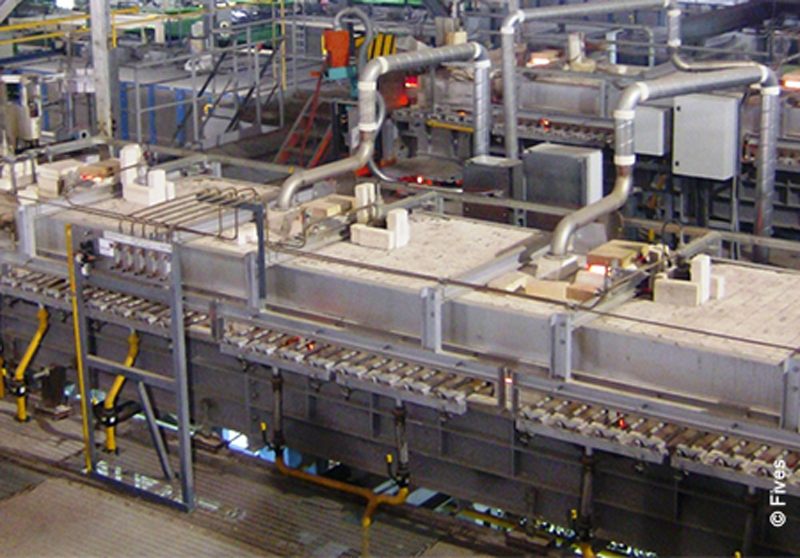 The BH-F Forehearth technology enables the operator to achieve correct, proficient and uncomplicated operation to ensure the optimum levels of glass quality and temperature stability that are paramount to profitable glass production.
Graded and targeted insulation, combined with highly efficient heating systems (air/gas combustion or full radiant electric) and cooling systems, ensures energy consumption is kept to a minimum.
The tailored design allows us to provide the utmost glass conditioning efficiency.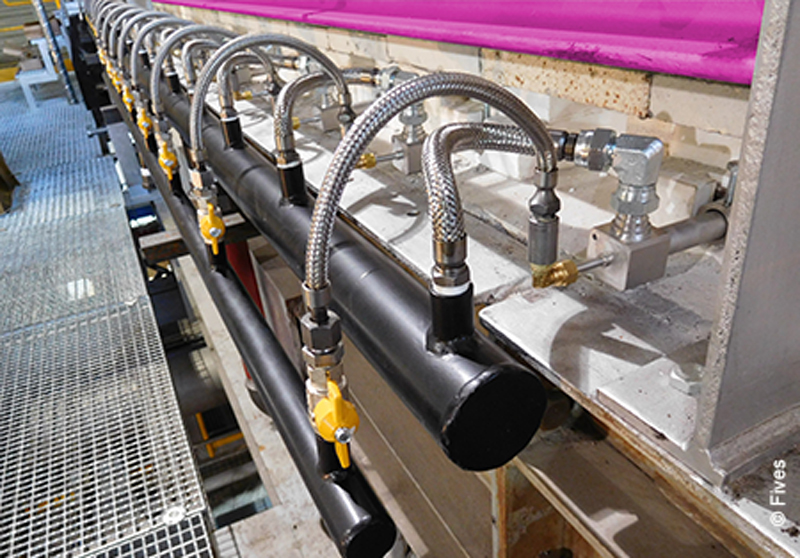 PlanarTek™ combustion
We designed the PlanarTek™ combustion system to further enhance forehearth capability and combustion efficiency.
The PlanarTek™ forehearth combustion technology delivers a broad planar (flat) flame to ensure the highest efficiency in thermal transfer from the flame to the forehearth refractories thereby boosting heat transfer to the glass in the channel.
Together, the nozzle mix burners and Planar burner blocks can reduce gas consumption by approximately 10% with enhanced thermal homogeneity compared with conventional forehearth burner/burner block configuration.
Forehearths for special applications
A range of forehearths for special and technical glasses, such as E-glass, high and neutral borosilicate, high alumina, lead, crystallin and others, prevents volatilisation of components from the glass surface:
Closed-top (muffle) forehearths with gas or electrically heated superstructures above the closure tile
Bushing forehearths utilising air/gas or oxy/gas combustion systems for glass fibre reinforcement and insulation