Our feeder mechanisms are adaptable to gob forming for all types of production, wherever glass is pressed or blown. Supplementary equipment, including cascade bowls or spout covers, is available.
You can also choose from a range of stirrer mechanisms suitable for all widths of forehearth channels.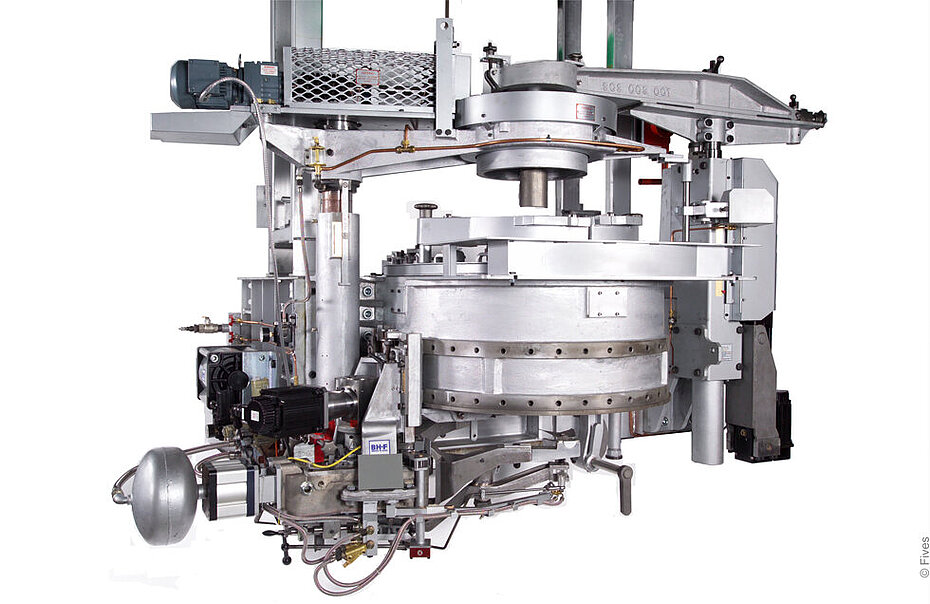 reliable and versatile feeders
The BH-F 1000 Servo Feeder Mechanisms are designed for all types of hollow glass production, and suitable for high pull and high speed IS production including NNPB. The Servo feeder is also used with press and blowing machines to produce tableware articles such as vases, tumblers, jugs, dishes and stemware.
The BH-F 50 Feeder Mechanisms are suitable for hollow glass production: soda-lime, lead crystal, borosilicate or barium crystal glass, depending on spout depth. The gob weight range varies from 14 g to 2.8 kg with pull ranges from 2 to 48 tonnes per day.
Complete service packs for straightforward maintenance
Fives offers an extensive range of different service packs for our feeder mechanisms. Our dedicated service team is available to assist with your commercial and technical enquiries, organise fast turnaround time on quotations, process orders quickly, and accurately pack/dispatch your goods.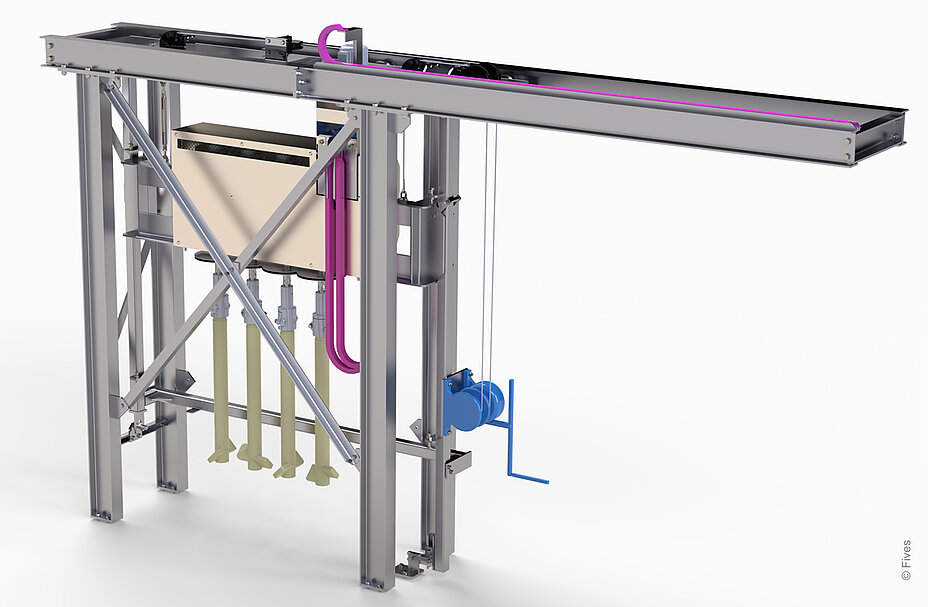 A range of Stirrer Mechanisms designed to be adaptable for all forehearth stirring applications and channel widths.
Configured with refractory paddle stirrers to help with chemical homogeneity, the stirrers lift the heavier contamination materials from the channel bottom and disperse them into the bulk glass so that visible defects, such as 'Cat Scratch' cord, on finished products are completely eliminated.
The stirrers can also be supplied in multiple banks, either to further improve homogeneity or as part of a forehearth colouring system.