As a leading supplier in the global flat glass lehr market, Fives has the experience to supply your optimum annealing lehr, ensuring maximum performance. Every lehr is designed with consideration for the specifications of the expected final products and to lower the total cost of ownership.
Our expertise includes a patented hot air continuous annealing process to give you total control over the residual stress, bow, dish and waviness of your flat glass.
Our annealing lehrs are designed to accurately control the cooling curve at every point of the glass ribbon – longitudinally and transversally. Key features include:
Optimized heating to thickness and width requirements
Up to seven transversal cooling zones for smoother control
Specific solution for high-capacity production of ultra-thin glass
Accurate thermal balance calculation and proportional control system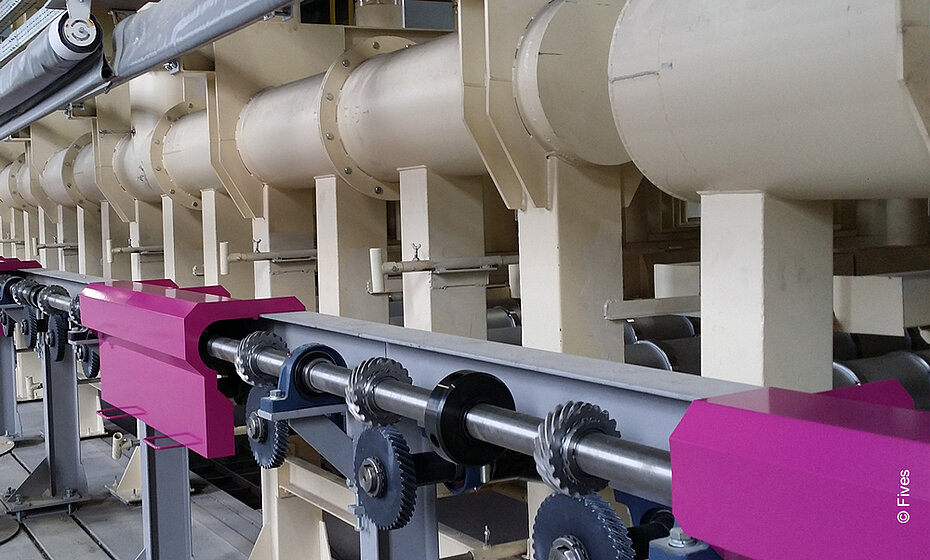 Particularly suitable for thin and ultra-thin glass, our multi-section drive mechanism can provide better performance and efficiency for high quality glass.
Based on a redundant design and specific control solution, it allows for fine tuning of the lehr speed, section by section.
In addition, our lubricant-free drive mechanisms ensure maximum productivity, with low maintenance requirements and increased reliability.