Induction annealing is a process for heating metals that are already highly processed and can add specific properties: it softens, improves ductility and reduces internal stress.
OPTIMIZATION OF METAL CHARACTERISTICS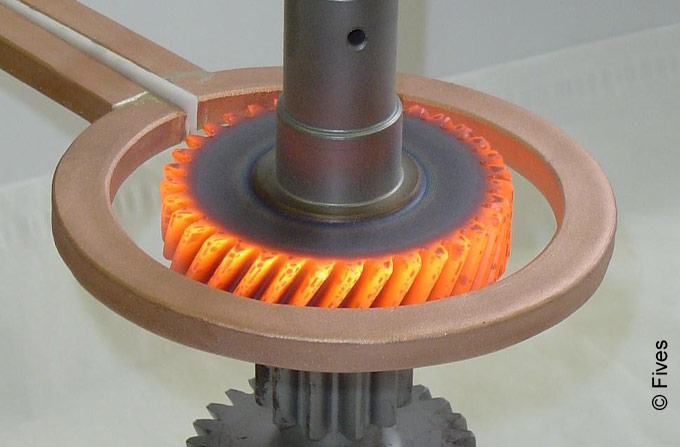 The annealing process consists of heating the metal to a specific temperature and then cooling it at a slow and controlled rate. Ideal for steel, but also for copper, aluminum or brass.
Annealing is the best solution for:
Softening cold worked metals
Increasing electrical conductivity
Restoring ductility and improving machinability
Our induction annealing solutions enable you to:
Heat only the area to be treated
Consume only the energy needed
Easily integrate with a production line
Easy integration into an existing steel strip or tube production line
This solution allows induction annealing of the weld seam after assembly, limiting the risk of breakage:
Fast heating of the weld seam

Reduced heated area due to the magnetic circuit integrated in the inductor

Reproducible heating sequence