Reduce downtime and optimize the performance of your equipment with our maintenance expertise, troubleshooting support and process audits.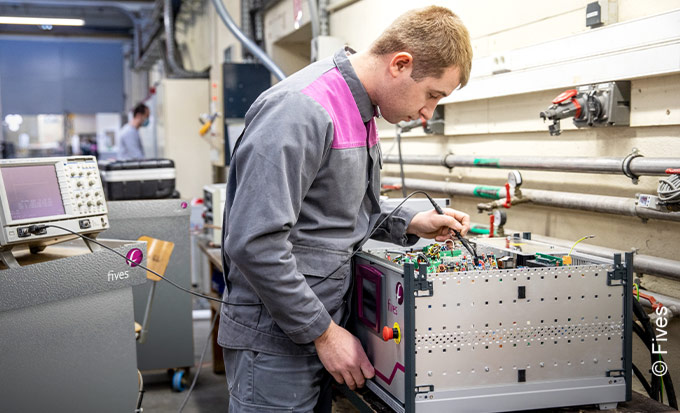 Operational support services
With over 50 years of experience in the field and numerous references around the world, we offer a full range of operational support services.
Even the most state-of-the-art equipment experiences problems from time to time.
Our expert engineers are always on hand to offer support and guidance, by phone, on site and online.
Our range of services includes:
Audits
Audits will help identify potential trouble spots and opportunities for improvement, to enable optimal performance. Our experts are available to conduct onsite audits of your process, including cooling water quality analysis, cooling circut checks, equipment health check and analysis of operating parameters.
Troubleshooting
Experiencing a problem with your equipment? Our technicians are here to help. Telephone support is available Monday to Friday 7:30am – 5pm (CET) for a quick and precise response. Alternatively, if you need more hands-on assistance, we will bring our expertise to site, ensuring your problem is resolved swiftly for a smooth return to productivity.
Maintenance
With a maintenance contract, you get the benefit of our specialist expertise. We'll monitor your equipment throughout its lifecycle, providing guidance about any repairs or replacements so that you can limit downtime. With our most recent equipment, we can also offer remote assistance for more immediate, more cost-effective support.
Security
Safety is of upmost importance on site, which is why we offer help identifying the risks associated with the use of your induction equipment. Specifically, our specialists carry out electromagnetic field measurements and security updates. These operational support services help to ensure continued safety of your staff.