Empower technicians to enhance performance with training from the experts at Fives. As a registered training organization, our programs can be integrated into your training budget.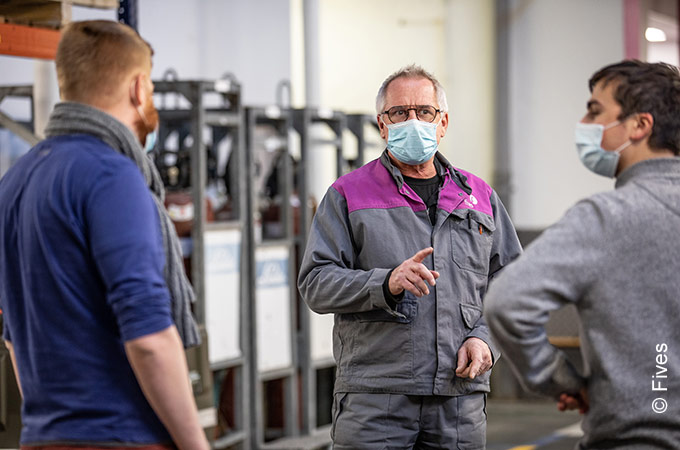 Our registered training programs provide the understanding needed to properly operate and maintain induction heating installations.
Trainees receive both theoretical and practical insight into equipment management and process optimization. The courses are tailored to your specific requirements, process, and can even be held at your own site.
Following training, your technicians will be equipped to deal quickly and independently with the full range of process conditions and interventions.
Operator
training
Open to operators and maintenance technicians and held at your facility.

The course provides an overview of the equipment.

Specific topics include:
Use of the operator terminal
Signalling
Faults
Care
Maintenance
Safety instructions
Maintenance
training
Enable your maintenance technicians to diagnose and deal with the full range of possible breakdowns. The course covers:
Principles of induction heating
Parallel or series oscillating circuits
Power source
Electronics boards
Operating principles of the rectifier/chopper and inverter
System manipulation and measurement
Water circuit
Typical faults and methods of troubleshooting
Induction
training
The course is aimed at process and production engineers, as well as maintenance technicians. It covers:
The principles, design and applications of induction heating systems
Factors to choose inductor geometry
Power transmission to the piece to be heated
Inductor efficiency and the search for maximum power
Oscillating circuits and electrical impedance