Overcome low-NOx combustion limits with Fives' Best Available Techniques design
Pillard NANOxFLAM® is Fives' latest generation of Ultra-low NOx burners for the boiler industry. The technology is recognized by the European Union as a Best Available Technique (BAT) for preventing or minimizing emissions.
With their outstanding reduction in NOx emissions and high thermal operation efficiency, Pillard NANOxFLAM® burners maximize the performance of industrial plants. The Pillard NANOxFLAM® is available in two versions: a duoblock and a monoblock burner.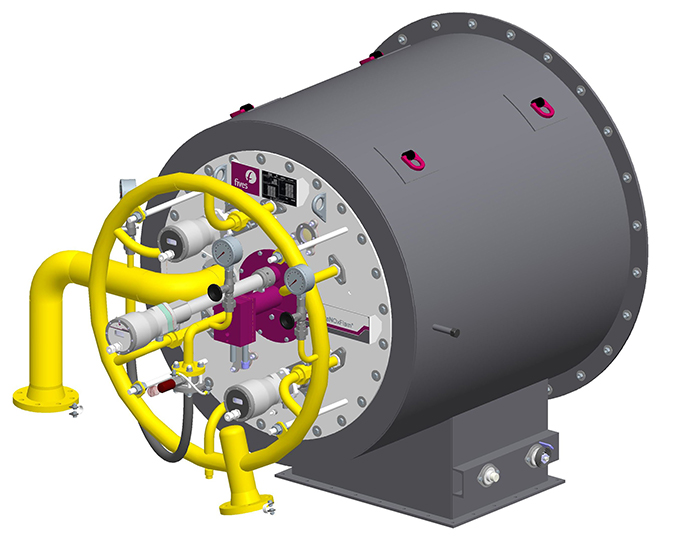 Pillard NANOxFLAM® duoblock: ultimate versatility and efficiency
The Pillard NANOxFLAM® duoblock burner uses a unique patented premix technology: Fuel gas and air are mixed before injection into the combustion zone, resulting in consistently low-temperature flames.
This drastically reduces NOx emissions while maintaining very low CO emissions, with or without flue gas recirculation (FGR):
< 9 ppm/@3%O2 NOx with FGR

< 25 ppm/@3%O2 NOx without FGR
Fives has delivered more than 110 Pillard NANOxFLAM® burners worldwide, many of them to China and Korea.
Pillard NANOxFLAM® is perfectly adapted to the Chinese and Korean markets, with emissions of under 15 ppm.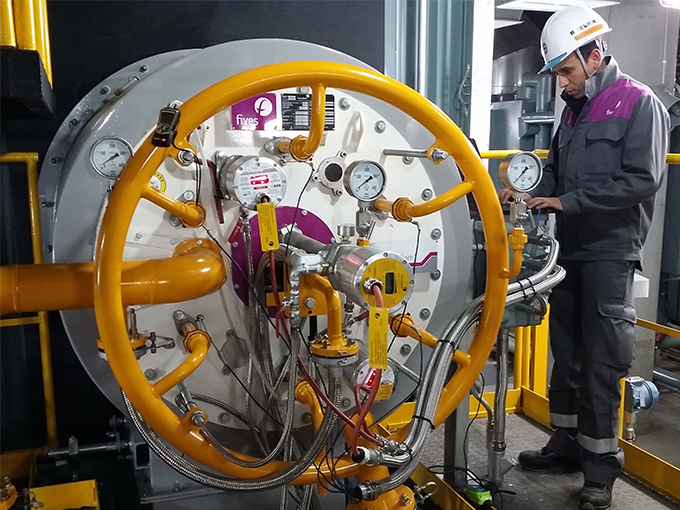 Pillard NANOxFLAM® is the only burner on the market that is suitable for both fire tube boilers and water tube boilers, and single burner applications (used in fire tube boilers) as well as multiple burners.
The Pillard NANOxFLAM® duoblock burner can fire various types of gaseous fuels, including natural gas, biogas and diesel oil fuel. It is available with heat releases of 5-60 MW and achieves maximum thermal efficiency with low levels of excess air (<12%).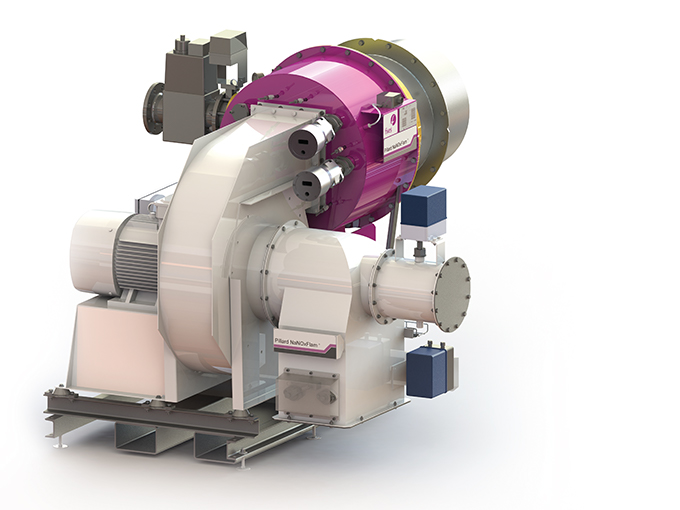 The Pillard NANOxFLAM® Compact: a monoblock solution for industrial boilers
The Pillard NANOxFLAM® Compact is a safe and reliable Ultra-low NOx monoblock burner for the global energy industry. The unit is available in three standardized sizes, to fit small and medium fire tubes, water tubes and single or double furnaces. It is delivered ready to use, with an integrated burner management system (BMS), combustion air fan and gas skid.
The burner was designed in line with Fives' engineered sustainability® program. Its technology is identical to the Pillard NANOxFLAM® duoblock burner, ensuring the same level of performance in terms of CO and NOx emissions and combustion efficiency. The burner's component materials are coated with water-soluble paints and are over 96% recyclable.
The Pillard NANOxFLAM® compact burner fires natural gas and achieves optimum thermal efficiency with excess air of <12%.
Other features include:
< 9 ppm/@3%O2 NOx with FGR

Nominal heat output: 6-21.6 MW

Turndown ratio: 8-1