Innovating in the industrial combustion industry
Innovation is at the heart of Fives' strategy. At our R&D centers in France, Northern Italy and North America, our engineers are constantly developing new products and solutions. Investing in R&D is important to Fives because we can develop technology, rigorously create and test products, benchmark performance, and provide training courses for clients.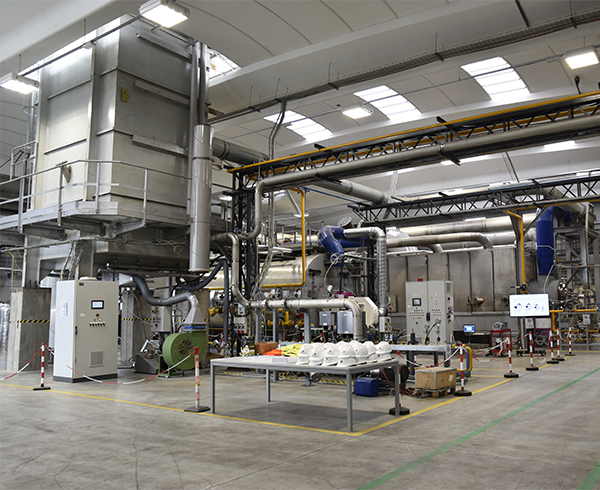 Developing new combustion technology at the Fives European Combustion Centre
In 2018, Fives opened a common facility to develop next-generation Pillard and ITAS equipment, the Fives European Combustion Centre (FECC) in Piacenza, Italy. One of the most modern combustion research bases in Europe, it is equipped with test furnaces, commercial showrooms and storage facilities.
The base has four combustion areas, and each industrial burner is dedicated to a specific market. The FECC also hosts a permanent team of Pillard and ITAS R&D experts, who are constantly driving industrial burner technology forward. Using the knowledge developed at FECC, Fives can tailor a burner to suit a customer's unique needs.
To that end, FECC has developed our smart burner technology, enabling customers to monitor and control their burner systems in real time. Finally, FECC offers Fives Academy – Combustion training sessions for our clients' and suppliers' employees to learn how to get the most out of their installations.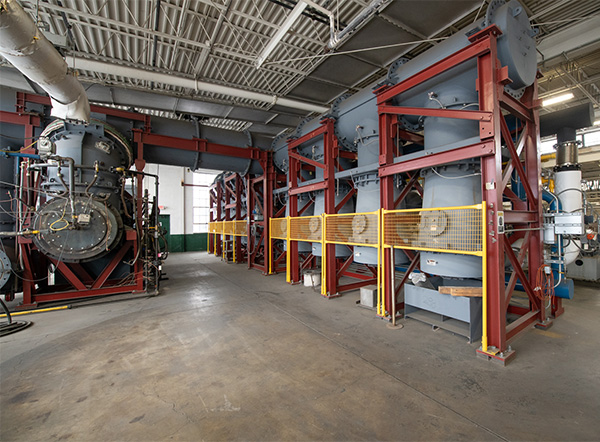 Innovating for clients' needs globally at the Fives North American R&D Facility
Our Fives team in North America is committed to providing innovative solutions to meet a variety of costumer needs. The Thermal Process Laboratory has a 100-year history of examining and simulating customer processes to optimize the application of combustion technology.
The dedicated R&D laboratory in Cleveland, Ohio is comprised of 12 testing stations. Among these are test furnaces that directly simulate or replicate furnaces in forging, pelletizing, steel strip processing, and incineration. The facility also contains several general-purpose testing furnaces. These furnaces support the development of burner technology and combustion products, leading to improved burner performance and lower emissions.
Our innovative team works with clients to produce the best possible solutions for their application specifications. These combustion experts create customized products and services that produce tangible benefits.