Fives, an expert in the hot bending process
Hot bending is a crucial stage in the prefabrication and assembly of piping. It is used in the chemical and petrochemical, offshore and subsea industries, as well as in thermal and nuclear power plants.
Fives has developed its expertise in hot bending thanks to its thorough understanding of processes covering all aspects of carbon steel, alloys and stainless steel.
We continually improve our performance and technical abilities. Fives is now recognized as a highly qualified partner and has over one hundred bending procedure qualification records.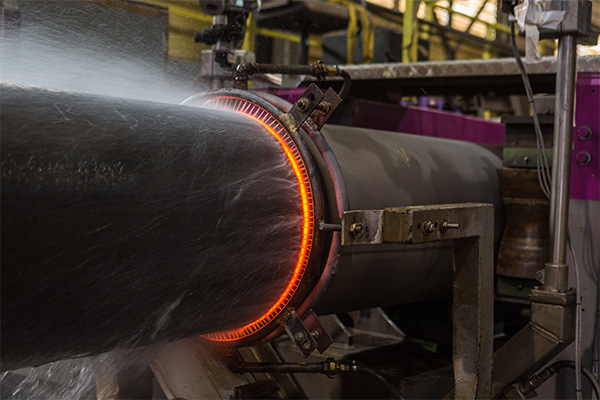 Our induction bending-related services
In addition to induction bending, our teams' technical expertise enables us to offer different services:
Supply of parent tubes
Coating
Blasting and polishing
Stripping and passivation
Thermal treatments (overhardening, normalization and tempering)
Chamfering, drilling
Packaging and shipping finished products
This range of services is made possible thanks to Fives' industrial expertise and innovation, having worked with industry leaders for generations.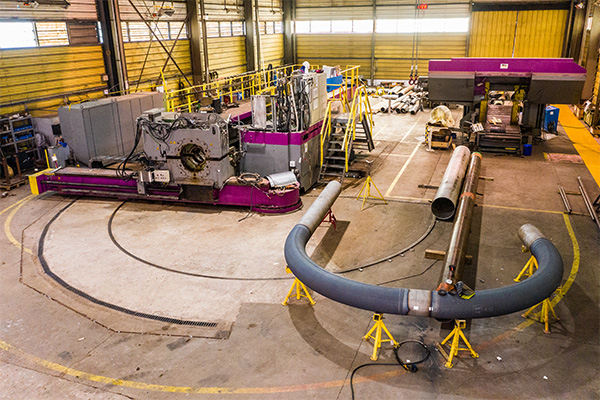 Cutting-edge equipment for pipe bending
Fives has high-capacity equipment for induction bending of your high-tech piping. The COJAFEX PB 1000 bending machine, equipped with its own start-stop system, offers the option to bend welded tubes, non-welded tubes, etc.
Our method is applied to the following materials:
Carbon steel
Stainless steel, Duplex, Super Duplex
Alloy steel
Nickel alloys
Cladded tubes
Fives is a master of the bending process from end to end: geometry, metallurgy and mechanics.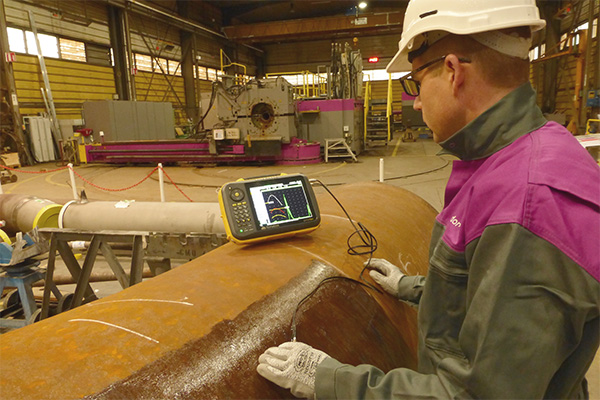 Our integrated inspection service: a sign of quality
To support its different induction bending services, Fives has an integrated inspection service adapted to your needs. This discipline allows Fives to continually improve its performance and technical abilities.
We tailor our offer and can carry out cutting-edge inspections:
Checking tubes on receipt
Mechanical testing on qualification parts and test pieces
Metallurgy tests
Dimensional inspection on marble
Magnetic particle or dye penetrant inspection
Ultrasound inspection
X-ray inspection
Hydraulic testing