Benefit from our 50 years of experience in nuclear energy
With over 50 years of experience in nuclear energy, Fives has developed unique, world-leading expertise in this sector.
Fives is a key player in high added-value nuclear piping.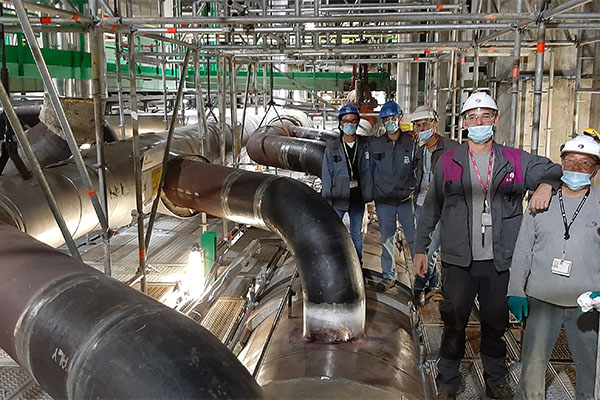 Fives, a nuclear energy leader
The nuclear sector is one of the most demanding industries in the world in terms of quality. That is why Fives has ensured it has the resources to meet and even exceed its clients' expectations in nuclear energy.
We have teams qualified and trained in nuclear safety, nearly 10,000 m² dedicated to our nuclear activities and multiple leading certifications (MASE, ISO 9001, ISO 14001, CEFRI, ASME, SELO, etc.).
Our skills and resources have led us to be chosen by many international players on the nuclear market, and to become their technical equipment supplier and specialist of choice for maintenance. We are proud to work alongside EDF, Framatome, General Electric, Onet Technologies and Clemessy Nucléaire, among others.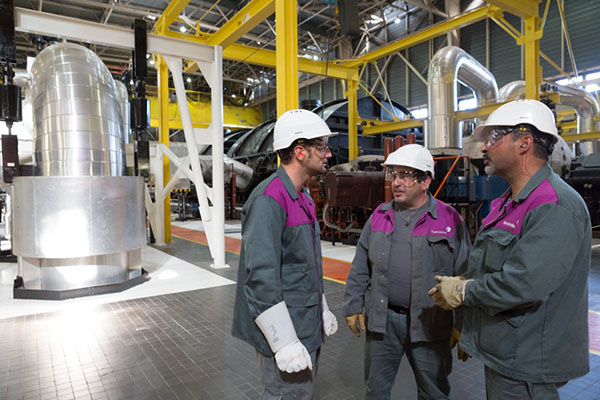 Considerable expertise to support the French nuclear industry
Since 1978, Fives teams have worked to maintain France's 56 active nuclear reactors. Fives has acquired considerable know-how in nuclear power plant modernization and maintenance operations.
This expertise is now deployed by nearly 300 employees across 5 branches near to production sites. Our teams carry out around 450,000 hours of maintenance each year on the French nuclear power plant fleet. Our work ranges from expertise in pipe networks to installing new systems to improve safety at the various sites, plus ongoing maintenance work on pipes/pressure vessels.