A world leader in high-tech piping
Operating throughout France and backed by close to 120 years of experience working with major industry figures, Fives can offer its expertise to support you.
We can share our design office's engineering knowledge with you, by offering training tailored to your projects.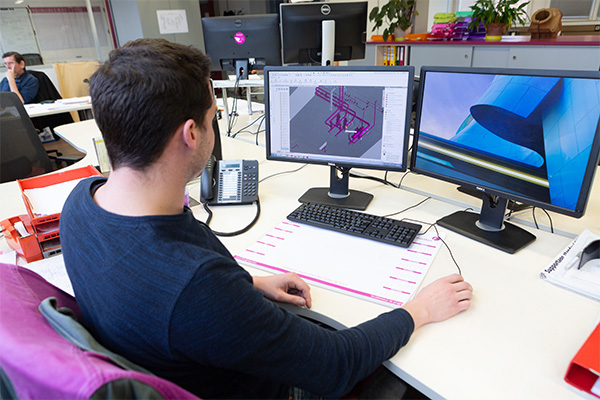 The design office places Fives expertise at your disposal
The experts at the design office are able to support you throughout your project, from analysis of the brief through to plans and implementation documents. Highly familiar with engineering projects, our integrated team is able to carry out process, design, 2D and 3D production studies, and even create procurement specifications. Our experts advise you with piping and support structure diagrams, providing analyses and feasibility surveys.
If needed, Fives can also deploy a research group to your sites. Once on site, our teams will have access to everything they need to establish a diagnosis and advise you on producing or maintaining your equipment.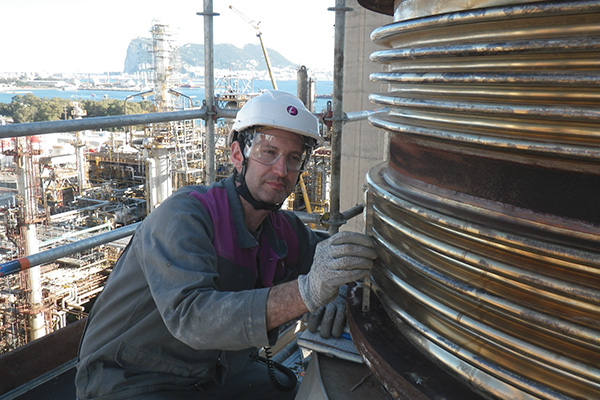 Engineering consultancy: Fives reliability guaranteed
In high-tech industries like nuclear energy, reliability is crucial when designing equipment and machines. That is why Fives carries out designs, calculations and surveys for you to ensure your facilities are suitable. We approve the equipment based on the requirements of the codes and regulations in force.
Deployed at your site, our teams of engineers and technicians will be able to carry out the surveys, diagnostics and calculations required to guarantee equipment reliability. They will validate the size of equipment and pipe networks for new installations or reclassifications.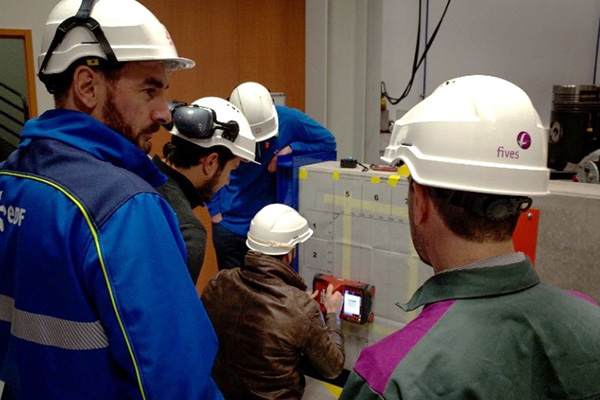 Académie Fives Nordon: our training offer
Recognized for its expertise in high-tech industrial piping, and its performance and innovation, Fives can also train your teams. With the Académie Fives Nordon, we can help you to maintain and develop your teams' skills.