Maximize equipment lifecycle for optimal ROI
Fives designs machines, process equipment and production lines with significantly long lifecycles.
Thanks to our strong expertise and R&D programs, we also offer a range of proven and innovative Extension of Life (EOL) solutions to increase equipment lifecycle even further. We are committed to maximizing clients' industrial installation performance through advanced audits and modernization projects.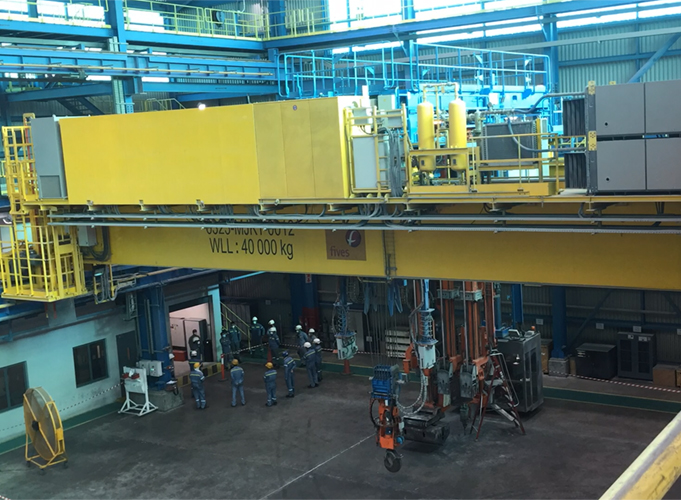 OUR PROACTIVE APPROACH TO EXTEND EQUIPMENT LIFETIME
Fives performs condition-based maintenance through equipment monitoring to help you get the most out of existing installations.
As an original equipment manufacturer (OEM), we extend your equipment's lifetime with updated spare parts or can adapt it to specific needs, such as amperage increase or process change projects. Using the most advanced technologies, we assess the equipment's current condition and identify weaknesses on your electrical, mechanical and structural assets.
Our Life Extension Program (EOL) is an additional service that helps customers develop an appropriate asset management plan for their machines and meet insurance company requirements. EOL is based on 70 years of experience on a fleet of over 1,300 cranes in operation.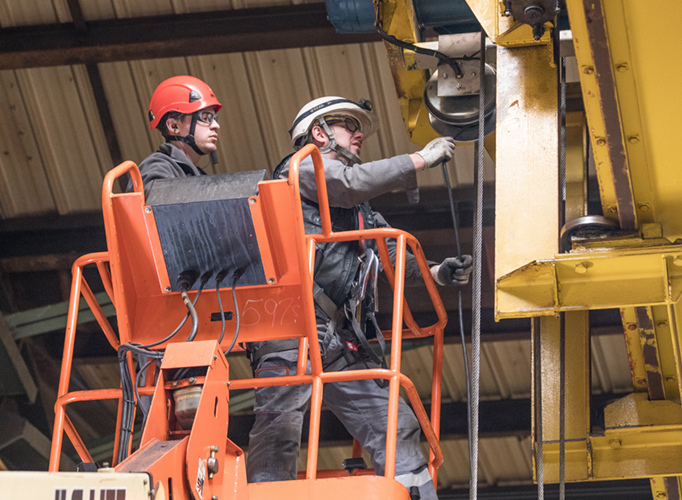 Complying with the latest HSE standards
Fives' EOL services are designed to optimize production and ensure that your equipment and installations fully comply with the latest health, safety and environmental (HSE) requirements.
Our HSE engineering experts ensure that your equipment complies with various standards, including:
ISO 12482-1 on crane condition monitoring
FEM 1.001 on lifting equipment design rules
AS 2550.1, AS 3000-2000 and ISO 4301
We also help you prove your compliance with safety and reliability requirements for insurance.
Improve performance and reliability
We consult on the simplest and most cost-effective ways to upgrade your equipment for an even longer lifespan and optimal return on investment.
This involves analyzing equipment to propose the most suitable solutions, monitoring activities or modernization programs.
Our six-step assessment includes:
Data collection
Lifecycle analysis
Local regulations and fatigue assessment
Detailed onsite inspection
Final report by our experts
Improvement proposals
Once an accurate service life study is completed, our experts offer recommendations to limit any potential for unexpected breakage and to increase global availability.