LIFTING EQUIPMENT FOR ALL INDUSTRIES
Lifting equipment such as cranes, hoists and monorails are used in all industries. Fives designs and supplies a wide range of lifting equipment that cater to all types of use. Our preventive maintenance services help operators gain maximum benefit from their equipment, meet the most stringent safety standards, and reduce cost and downtime.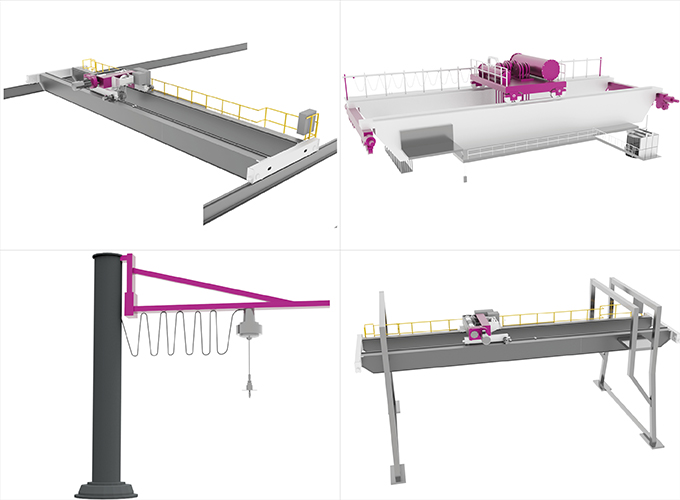 Custom lifting equipment to meet every production need
Fives' engineers design, manufacture and install lifting equipment for the aluminium, steel, automotive, hydro-electric, pulp and paper, mining, aeronautical and other industries.
Using a variety of standard and custom equipment, our experts can design a lifting system that meets the needs of your production facility. Our wide range of lifting solutions includes:
Process, general purpose and modular overhead cranes
Chain and cable hoists
Column and wall-mounted jib cranes
Gantry cranes
Crane kits
Monorails
Self-supporting overhead cranes
Enhance your plant productivity with our crane modernization services
Our expertise includes complete modernization of any crane - including overhead cranes, bridge cranes, bulk-handling cranes, stacker cranes and harbor / shipyard cranes - by integrating our latest technological developments. Fives' local engineering teams are on hand to understand your needs.
We offer customized advice to enhance the ergonomics and productivity of your equipment.