Industrial heat exchangers and cryogenic pumps for key petrochemical processes
Petrochemicals are derived from petroleum and natural gas, and are commonly used to produce materials including plastics, solvents, resin and synthetic fibers for consumer products. Powerful equipment like industrial heat exchangers and cryogenic pumps are required during key petrochemical industry processes, such as the production of ethylene, propylene, ammonia and olefins.
Fives' brazed aluminium heat exchangers (BAHX) offer multi-stream capability and design flexibility. Our cryogenic pumps include a wide range of options, with a mechanical guarantee of up to 16,000 hours for the Cryomec® LABS (Labyrinth Seal) and Cryomec® VSMP (Vertical Sealless Motor Pump).
We have manufactured over 350 cold boxes and 8500 cryogenic pumps since 1970. Our installations can be found in olefin & petrochemical plants across countries including Saudi Arabia, Qatar, Korea, USA, Mexico and India.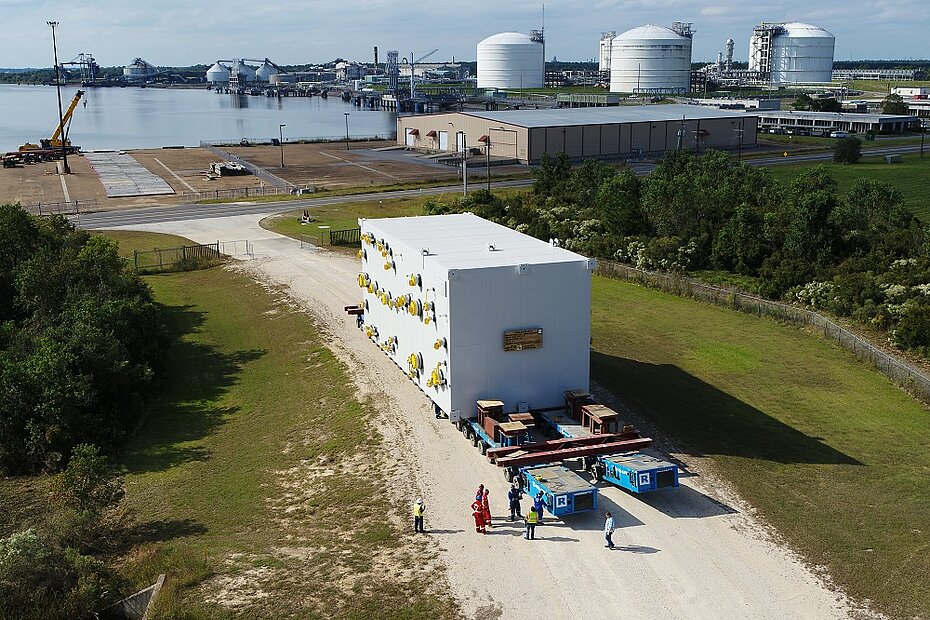 Reliable industrial heat exchangers for olefin production
Olefins produced through the methanol or coal to olefins (MTO/CTO) process are used to produce ethylene and propylene, the two most consumed raw materials in the petrochemical industry.
The cryogenic distillation in this process requires BAHX to cool down streams to very low temperatures, and BAHX are also used as condensers and re-boilers for distillation columns. Fives' units can be adapted to any industrial project and, are perfectly suited to petrochemical plants using MTO/CTO technology.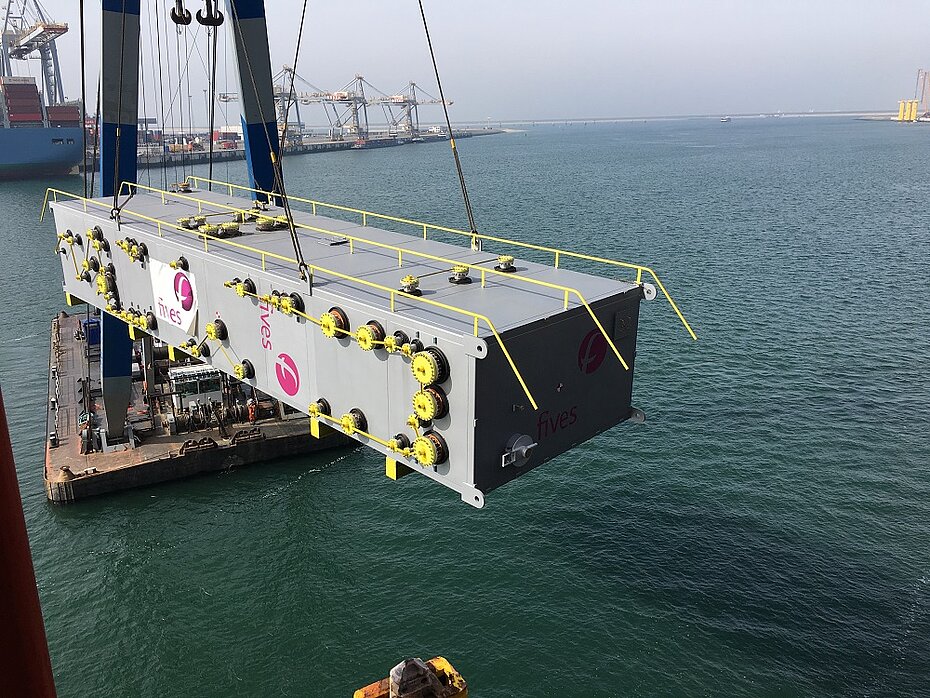 Custom-made units for all phases of an ethylene project
Ethylene is a base component in chemical plastics and an important natural plant hormone used in the agricultural industry.
This petrochemical is produced through steam cracking, with BAHX used to cool down streams to very low temperatures.
Fives' BAHX can handle many different fluids at very different pressures and temperatures, and are also customizable to each ethylene unit.
Our design engineers are on hand to accompany clients through every step of a project.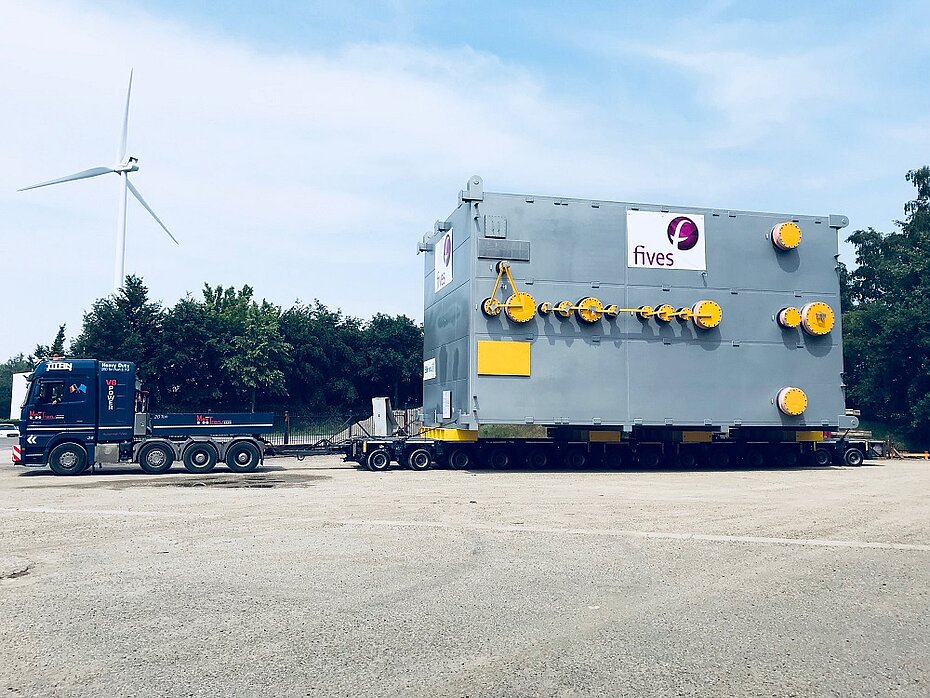 Powerful BAHX for propane dehydrogenation processes
One of the most important base products in the petrochemical industry, propylene is mainly used in the automotive and textile industries.
Propylene production involves the crucial step of propane dehydrogenation (PDH).
This process relies on cryogenic distillation, where BAHX are used to cool down streams to -100°C or lower.
PDH processes also use BAHX as condensers and re-boilers for distillation columns.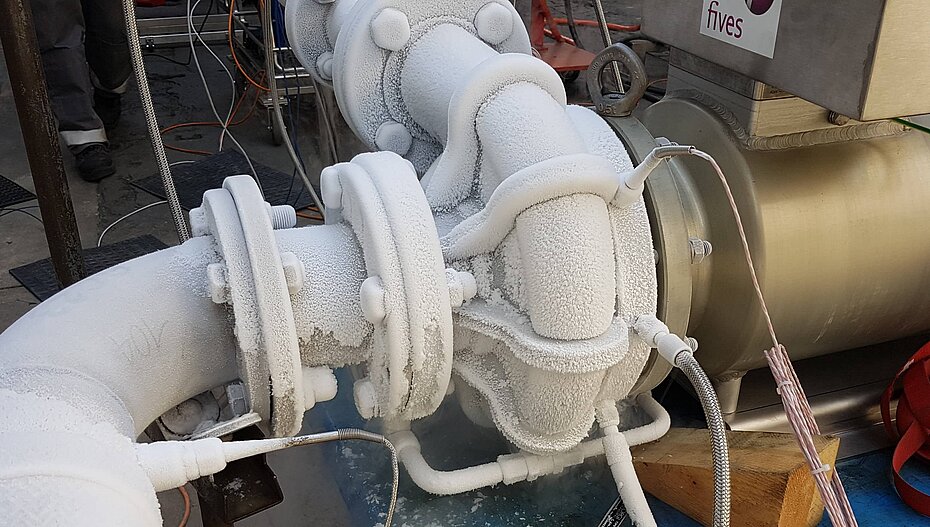 BAHX and cryogenic pumps for safe and reliable ammonia production
The main component of fertilizers, ammonia (NH3) is synthesized by a catalytic reaction between nitrogen and hydrocarbons (natural gas). The process involves integration of the cryogenic unit into the purge gas recovery loop. This enables hydrogen recovery from the purge steam and feeds the hydrogen back to the ammonia synthesis loop after recompression.
Our superior BAHX, Cryomec® LABS and Cryomec® VSMP cryogenic centrifugal pumps are key equipment in the process, used in the cryogenic unit to separate fluids.