Pioneering equipment for flexibility, reliability and cost reduction
Cryomec® reciprocating pumps are designed to pump liquefied gases at high, medium and low pressures and with medium and low flow rates. Fives' range of state-of-the-art pumps suits the needs of:
Heavy-duty industry
Cylinder-filling applications (liquid nitrogen, liquid oxygen, liquid argon)
CO2 and N2O filling stations
Liquefied natural gas (LNG) applications (e.g., FGSS and LNG filling stations)
Gas supply chain industrial players
Our Cryomec® reciprocating pumps offer exceptional efficiency, cost compression, reliability and safety. Their designs are recognized by the industry as innovative leading-edge technology providing outstanding performance.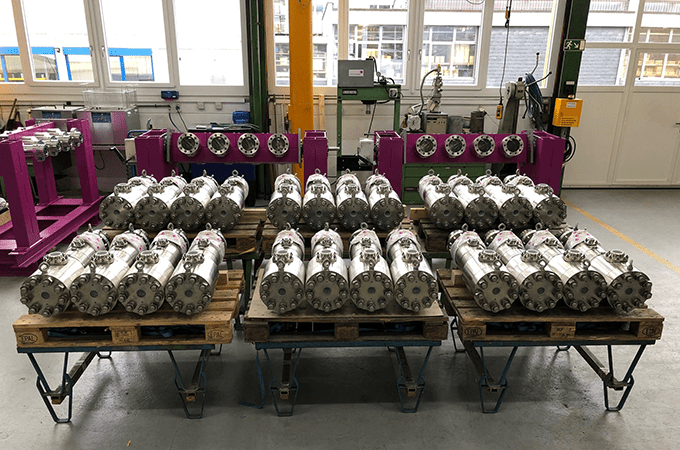 Focused enhancement solutions for the gas industry
Our Cryomec® reciprocating pumps portfolio provides answers to the strictest process requirements.
Fives' pumps have been granted multiple certifications that guarantee compliance with internationally recognized marine certification codes and standards within the industry from marine classification societies such as ABS, Lloyd's and DNV.
As a technological leader in the cryogenics market, we offer not only best-in-class technical solutions but also superior after-sales support and preventive maintenance and repairs.
Cryomec® THOR Pump: the most reliable on the market
The Cryomec® THOR Pump is dedicated to high-pressure liquefied gas processes for heavy-duty industries.
It offers outstanding flow rates, efficiency and reliability. Initially developed for LNG, Cryomec® THOR pumps also suit the specific needs of air gas applications.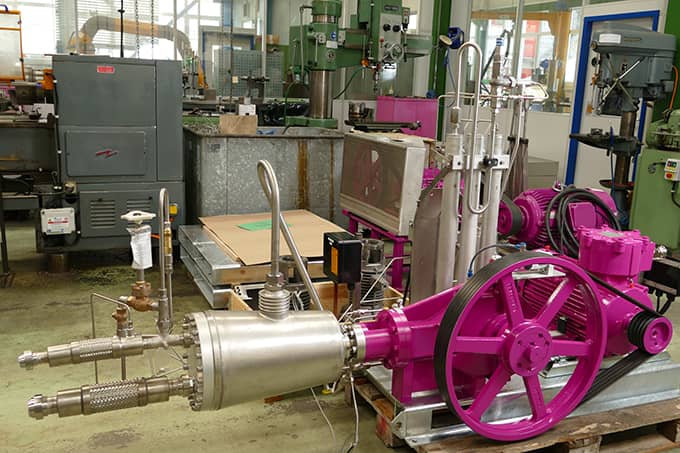 Cryomec® DELTA N Pump: the cost compressor
The Cryomec® DELTA N high-pressure pump is widely used for cylinder-filling applications and air separation unit (ASU) projects.
Known as a cost-compressor pump, the Cryomec® DELTA N integrates a number of technical innovations that enable it to reduce pump downtime and, as a result, its overall cost of ownership.
The pump's patented Cryomec® Supercharger technology improves its efficiency, leading to very low Net Positive Suction Head Required (NPSHR) making a perfect match to stringent requirements.
Available for all cryogenic liquids, it offers flow rates of 2 to 190 L/min (.42 to 42 gal/min).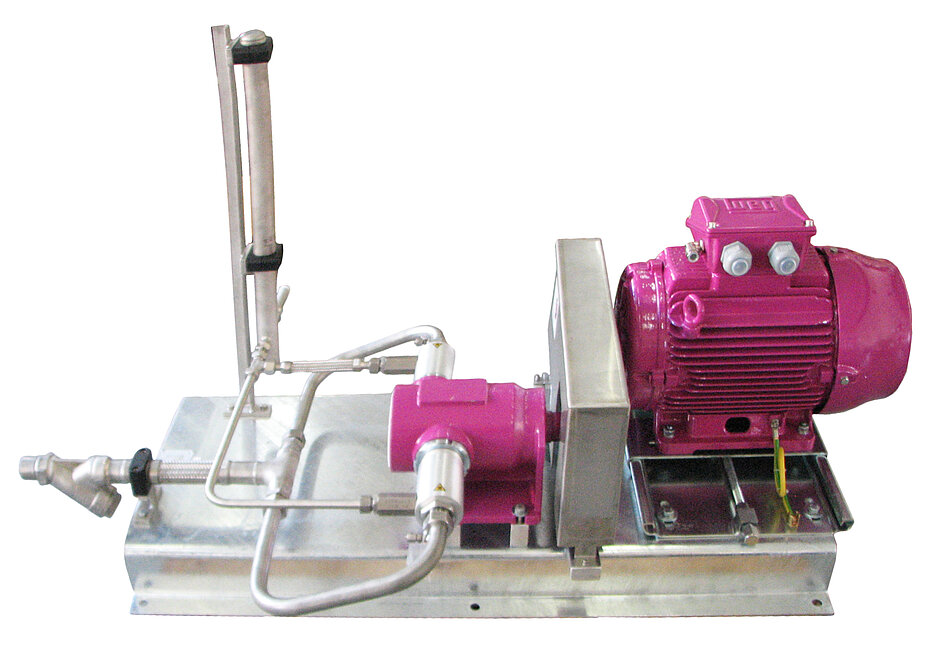 Cryomec® KPS Pump: proven technology
With a 40-year track record, the Cryomec® KPS high pressure pump is especially designed for CO2 and N2O filling stations.
It offers low operating costs, flow rates from 1 to 30 L/min (.21 to 6.6 gal/min), and pressures from 15 to 110 barG (217.56 to 1,595.42 psiG).
It comes with a 1,000-hour operation guarantee and is available with a variety of control systems, to automize its operation and thus reduce any human intervention during the process.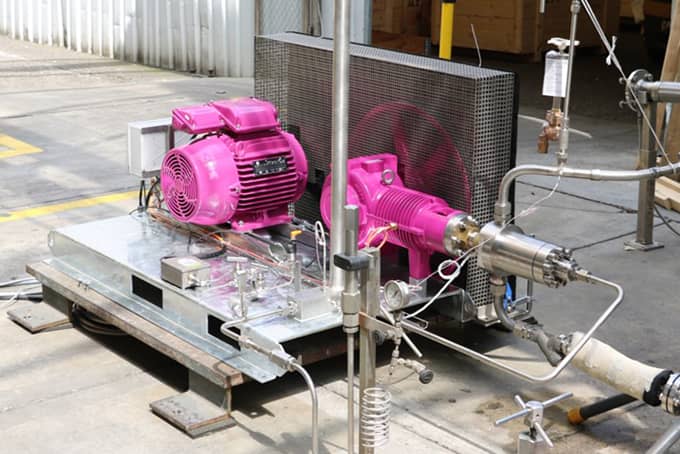 Cryomec® LPRP/HPRP Pump: medium pressure, high performance
Dedicated to low/medium-pressure processes with low/medium flow rates, the Cryomec® LPRP/HPRP pump is widely used by industrial players in the gas supply chain—from processing to distribution.
It features numerous technical advantages, including low NPSHR thanks to a Cryomec® Supercharger fitted onto the cold section that enables it to pump almost the entire capacity of the feeding tank. 
It also offers record Mean Time Between Failure (MTBF) of over 7,500 hours and excellent safety levels.