Guiding development in the hydrogen sector
As the energy transition unfolds and accelerates, hydrogen is poised to take a leading role in the energy mix as the gas of the future.
With years of experience and world-leading expertise in cryogenics and gas processing, Fives is perfectly positioned to guide this transformation.
Our research and development teams are involved in several projects focusing on innovation in this field. And our existing solutions for hydrogen are continually updated to respond to our clients' needs today.
Leveraging experience with gas to support the energy transition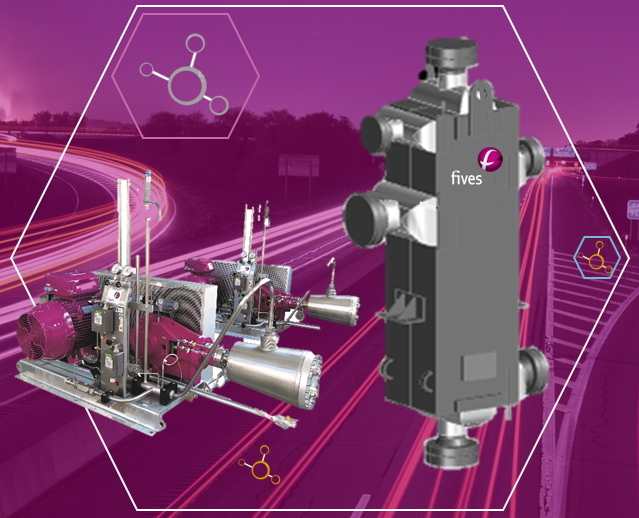 The equipment required for processing hydrogen is extremely complex in terms of design and performance expectations are high. Requirements include liquefaction temperatures as low as -253°C (-423°F), high-pressure pumps of up to 450 bars, and a tight seal. Fives is unique in its ability to provide the necessary components for liquefying, stabilizing and distributing hydrogen.
Brazed aluminium heat exchangers (BAHX)
Renowned for their efficiency, compactness and design flexibility, our heat exchangers are widely used in the cryogenic industry. Fives is recognized as the world leader in BAHX and has 20 years of experience developing them for hydrogen liquefaction. Our worldwide clients are involved in space applications, research centers and various industries.
Cryomec® cryogenic pumps
Fives' Cryomec® cryogenic pumps provide the high pressure needed for hydrogen distribution. Our pumps are currently being developed further to meet growing demand for hydrogen solutions.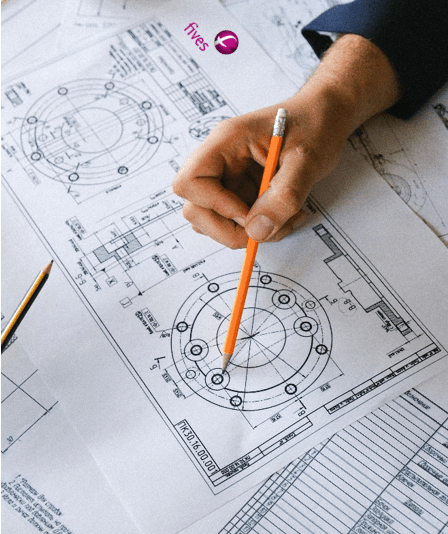 Investing in R&D to offer the hydrogen solutions of the future
With its many advantages as a clean and sustainable vector of energy, hydrogen is at the forefront of Fives' research and development investments.
We take our responsibility to the planet seriously, and we are committed to developing even more advanced equipment for hydrogen applications. As the sector enjoys increased demand, Fives is perfecting the technology needed to support its expansion.
We are currently involved in several development programs to support the growth of the hydrogen sector.
Our flagship program, HyCryo, will develop our next-generation of pumps and heat exchangers. Fives' partners are leading research universities—such as France's University of Lorraine—and research centers, including the French Alternative Energies and Atomic Energy Commission (CEA - Commissariat à l'énergie atomique et aux énergies alternatives). Together, we will ensure our innovations help spread the use of hydrogen as fuel for transport, for example in long-haul trucks, container ships and airplanes.
Fives has also collaborated on a project to produce renewable hydrogen in the USA for the mobility market. Our customized, state-of-the-art heat exchangers are used to liquefy hydrogen, providing a cost-efficient fuel alternative to gaseous hydrogen.