Industrial crushing performance for abrasive products and concrete recycling
Fives proposes advanced crushing systems that deliver high performance, product quality, energy efficiency and emissions control. The FCB Rhodax® 4D achieves a high reduction ratio in a single stage of crushing, and is ideal for industrial applications and particularly abrasive products that must be ground to 1mm and below.
The FCB Rhodax® 4D is well adapted for concrete recycling to transform waste into new aggregates, sand and cement. The tool thereby contributes to significant reductions in CO2 emissions for cement industry.
Ultimate crushing and grinding technology in a single machine
The FCB Rhodax® 4D is ideal for numerous dry process applications, including fused alumina, fired clay, silicon, ferroalloys, mattes, slags and concrete recycling.
This advanced vibrating cone crusher delivers constant product quality and particle size distribution thanks to interparticle crushing. It features:
High flexibility, liberation ratio and reduction ratio
Accurate grinding force control
Long lifetime and low-wear crushing parts
The FCB Rhodax® 4D's bowl sub-assembly consists of a frame supporting the bowl liner, while the cone sub-assembly consists of a structure supporting a vertical shaft and cone liner. The cone rotates freely within the bowl, suspended by tie-rods and ball joints. Bowl motion is determined by four unbalanced masses arranged at each corner of the frame.
Interparticle compressive grinding for full force control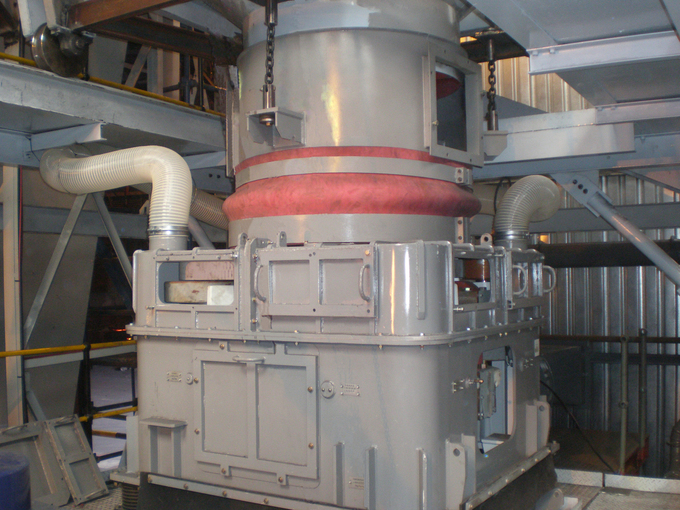 The FCB Rhodax® 4D is an inertial crusher featuring 3-6 alternate grinding phases, and gravity drop through the crushing chamber in a single pass. Interparticle compressive grinding enables full control of the grinding force. The FCB Rhodax® eliminates 2-3 stages of crushing and/or grinding, thus offering significant energy savings compared to traditional crushing technologies. It also reduces CO2 emissions related to cement and concrete production when used for concrete recycling.
The machine's long-life wear parts last up to three times longer than cone crusher parts. Its high liberation ratio maximizes beneficiation, and the cubical shape offers a low flakiness index. The FCB Rhodax® also facilitates recycling of unsold stocks and undesirable fractions.
Constant product quality across a range of applications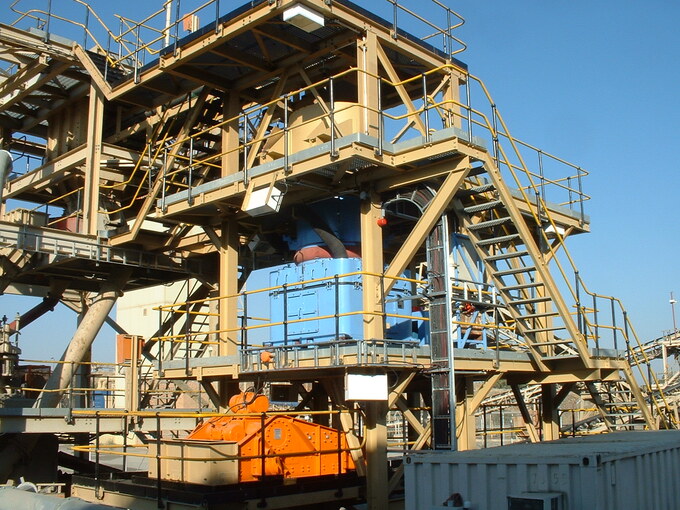 The FCB Rhodax® 4D optimizes ultrafines production and offers constant product quality during the entire lifetime of the liners. It features advanced grinding force control and differential grinding with no dust emissions and low noise levels.
The FCB Rhodax® is ideal for the following applications:
Concrete recycling
Abrasive materials
Ceramics, tiles and fired clay
Silica
Ferro-nickel, ferroalloys, ferrochrome and silicon metal
Copper, ilmenite and steel slag
Diamond and iron ore
Phosphates
Aggregates
Limestone