Reduce operating costs while limiting your environmental footprint
The use of alternative fuels is key to reducing operating costs while limiting the environmental footprint of pyroprocessing. As both an equipment supplier and a turnkey contractor, Fives offers customized solutions for clients in the cement industry looking for ways to reduce CO2 emissions.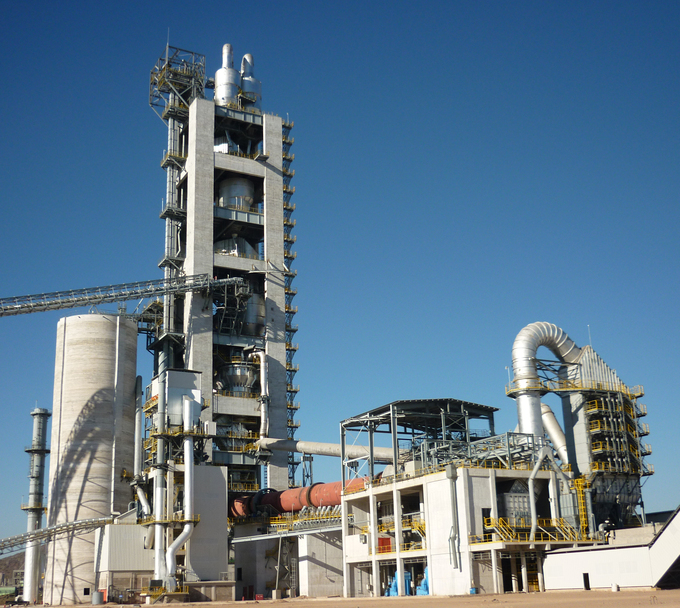 We are able to quickly assess the feasibility of cement plant upgrading projects and optimize equipment design thanks to our use of state-of-the-art computational fluid dynamics (CFD) modeling. Our CFD simulations are specifically developed to evaluate the burning ability parameters as well as specific constraints and reactions of materials that interact during combustion of alternative fuels.
Download our technical article "Optimising for alternative fuels"
Fives' extensive line of alternative fuel processing equipment includes the FCB In-Line Preca, dedicated to fine solid alternative fuels, and FCB Preca-Max® for coarser ones.
Reduced NOx emissions with robust design
As an inline rotary combustion chamber, the FCB Preca-Max® enables the processing of coarse solid alternative fuels. It is integrated in a preheating or calcining tower. It combines high flexibility with efficient thermal power distribution to maximize a cement plant's alternative fuel substitution ratio.
Fives develops solutions with our clients to ensure the best fit for each plant's unique constraints. And because of the wide range of alternative fuels that can be used in cement production, each plant's specific constraints must be considered in the equipment design.
Our FCB Preca-Max® was designed to enable our clients in the cement industry to reduce their environmental footprint and costs, with optimum productivity. But more importantly, the solution is flexible and adaptable to a wide range of applications.
Key benefits:
100% thermal substitution rate in the precalciner
Significant cost savings thanks to reduced fuel preparation
Low NOx and carbon emissions
Robust design for limited maintenance needs
Extended residence time ensures complete char combustion of large particles
High flexibility for new lines or modernization projects
The FCB Preca-Max® is a rotary calciner that acts as the first part of an inline calciner in burning lines. The solution offers optimum flexibility and can be implemented on new clinker lines or on modernization projects.
Key FEATURES:
High flexibility in terms of fuel type: accepts tires, fluff, biomass, sewage sludge and other refuse-derived fuels (RDF), of up to 400 mm (16 in) in size
Adjustable tertiary air distribution
High residence time (adjustable from 10 to 30 min) with intensive fuel bed stirring to ensure complete char combustion, even for very big particles
Possible implementation on new clinker lines or modernization projects
Position in the inline calciner to enable the ignition of high-moisture content wastes