Your partner for all your pyroprocessing projects
Fives has over 80 years of experience delivering solutions for all types of pyroprocessing projects worldwide. Our customized burning lines suit any need, from process design and equipment supply to complete turnkey execution. They are suitable for gray or white clinkers and a wide range of plant capacities and types of fuel.
Fives' burning lines integrate proprietary technologies, including: Preheater cyclones, Calciner systems (FCB Zero-NOx Preca and FCB In-line Preca), Rotary kilns (FCB Kiln), Bypass system and combustion systems including Fives Pillard burners.
Preheaters cyclones Rotary kilns Calciners
We also offer complete life cycle services to optimize the performance of our clients' installations. Our service suite includes hot and cold kiln laser alignment, along with maintenance and upgrades of any make of kiln.
Preheaters with efficient cyclones for optimum resistance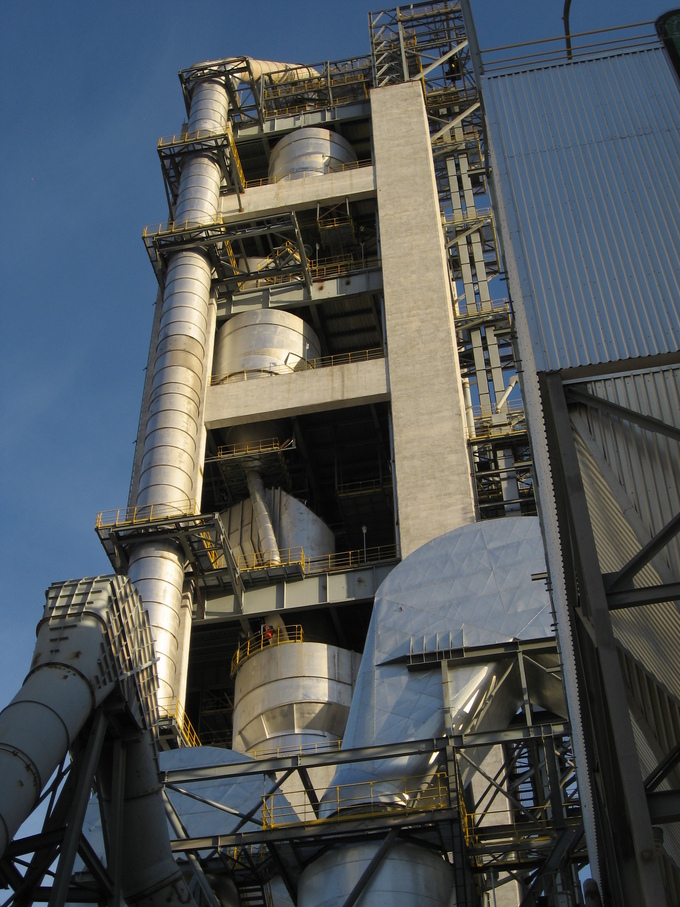 Fives' proprietary equipment for burning lines includes the FCB Preheater, which increases the thermal efficiency of burning lines by reducing the heat lost in pyroprocessing.
The unit is built within a concrete or a steel structure. It uses a single string for small to medium capacities of up to 5,000 tpd, and a double branch for larger capacities. Gases can be cooled with water atomization in the downcomer.
The FCB Preheater's main benefits:
High heat efficiency (up to 97% settling efficiency)
Low pressure drop (less than 50 mbar, including for stage 5 preheaters)
High energy efficiency
Reduced dust load in filters
Key features:
Designed to achieve a very low pressure drop
Large cone to avoid build-up
Reduced fan power consumption
Efficient splash boxes and tilt valves to ensure stability, even at reduced production rates
Lower cyclones equipped with segmented dip tubes to better resist chemical corrosion at high temperatures
Rotary kilns with advanced tire design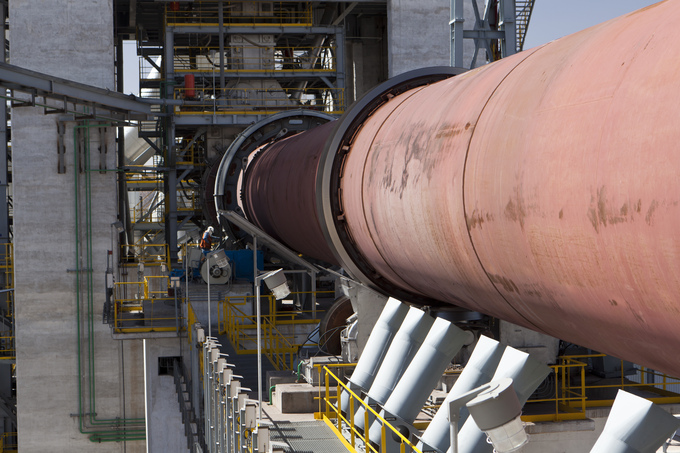 Fives has a history of designing exceptionally long-lasting rotary kilns. One of the world's largest kilns, built by Fives in Belgium in 1975, is still in operation today.
Our units are also designed for optimized efficiency, thanks to advanced tire design and upstream and downstream seals. The kiln can be delivered with two or three supports, with a kiln girth gear or a friction drive.
Main customer benefits of the FCB Kiln:
Floating shims for low-clearance operations extend the life of refractory linings and are easy to maintain
The roller station features a trouble-free oil lubrication system
The molded end parts of the downstream seal can last for several years
All downstream and upstream seals can be supplied separately
Key features:
Floating shims are machined to limit stress and wear
Roller station sturdiness and reliability are ensured by swiveling bearings and Main Metall® bushings, which can tolerate high pressure
Roller wear is equalized by a sturdy thrust roller that operates a scanning movement of the kiln
The kiln outlet seal refractories can withstand severe conditions for over a year without repair. A patented system with embedded fans and no scales is available as an alternative
Heat-protected upstream seal jacks compensate for kiln movements and ensure perfect tightness
Precalciners offering flexibility and NOx reduction
Fives' proprietary technologies for burning lines include our advanced calciner systems, the FCB Zero-NOx Preca and FCB In-line Preca. Both systems are compatible with a wide range of alternative fuels and ensure reduced NOx emissions as well as highly efficient combustion.