Gardner tool & cutter grind superabrasive grinding wheels are a custom-engineered solution ideal for ferrous & non-ferrous applications. Each Gardner Abrasive is engineered with quality and price in mind for a more cost-effective solution while maximizing part quality. We serve a range of applications such as carbide and high-speed steel (HSS), including end mills, drills, etc.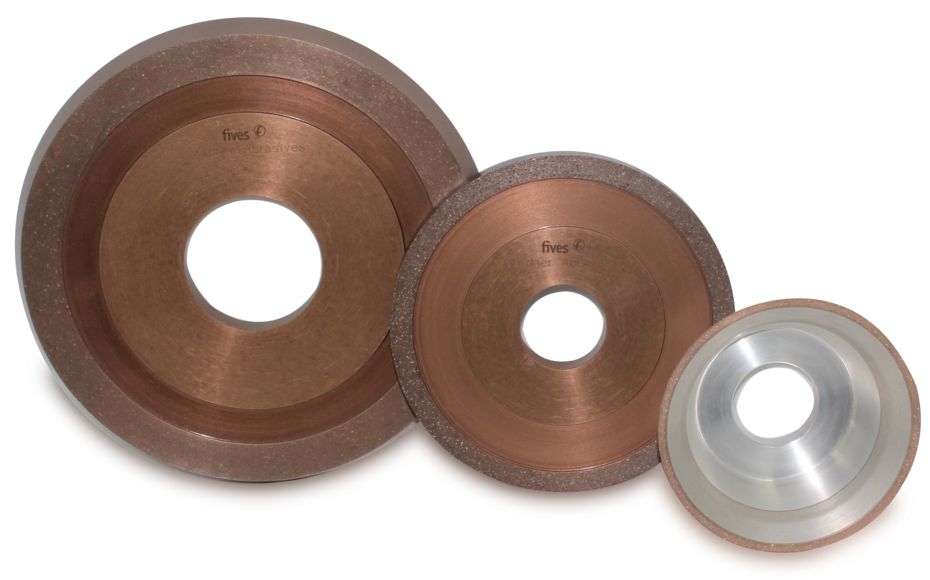 Gardner tool & cutter grind superabrasives
Gardner tool & cutter grind superabrasives maximize results for a variety of operations in the metal cutting and woodworking industries. We offer various wheel types such as cup, hub, straight, angle, and other complex shapes.

Gardner tool and cutter grind superabrasives provide extended wheel life, reduced downtime, all while maintaining tight tolerances.

Gardner Abrasives: Pioneering solutions for re-sharpening cutting tools with complex and difficult-to-grind geometries.

High-performance superabrasives for increased productivity & extended wheel life
Our bond system contains internal lubricity and/or induced porosity for optimum abrasive performance. This allows for the abrasive to run at higher speeds, along with less wheel maintenance and fewer heat-related problems.

RESULTS: With Gardner superabrasives' self-conditioning technology, you can now dress less and increase your uptime for maximum productivity.
COMPLETE SOLUTIONS PROVIDER
We understand that extended wheel life and consistency are key, that's why we offer a wide range of abrasive grinding wheels that can be custom-engineered to meet your manufacturing needs. We also provide additional support for all of our customers, including qualified application support and training.

Abrasives | Superabrasives | Diamond Dressing Tools | Grinding Machines