CITCO PCD drills provide a innovative technology for drilling applications. These PCD tipped drills are specifically designed for challenging applications and tough, abrasive materials. Supporting ultra-high machining speeds, these drills deliver the highest possible precision, while maintaining repeatable consistency and process reliability.
Proven solution: CITCO PCD tipped drills provide consistent high-performance, rigidity and flexibility on abrasive non-metallics and non-ferrous metals.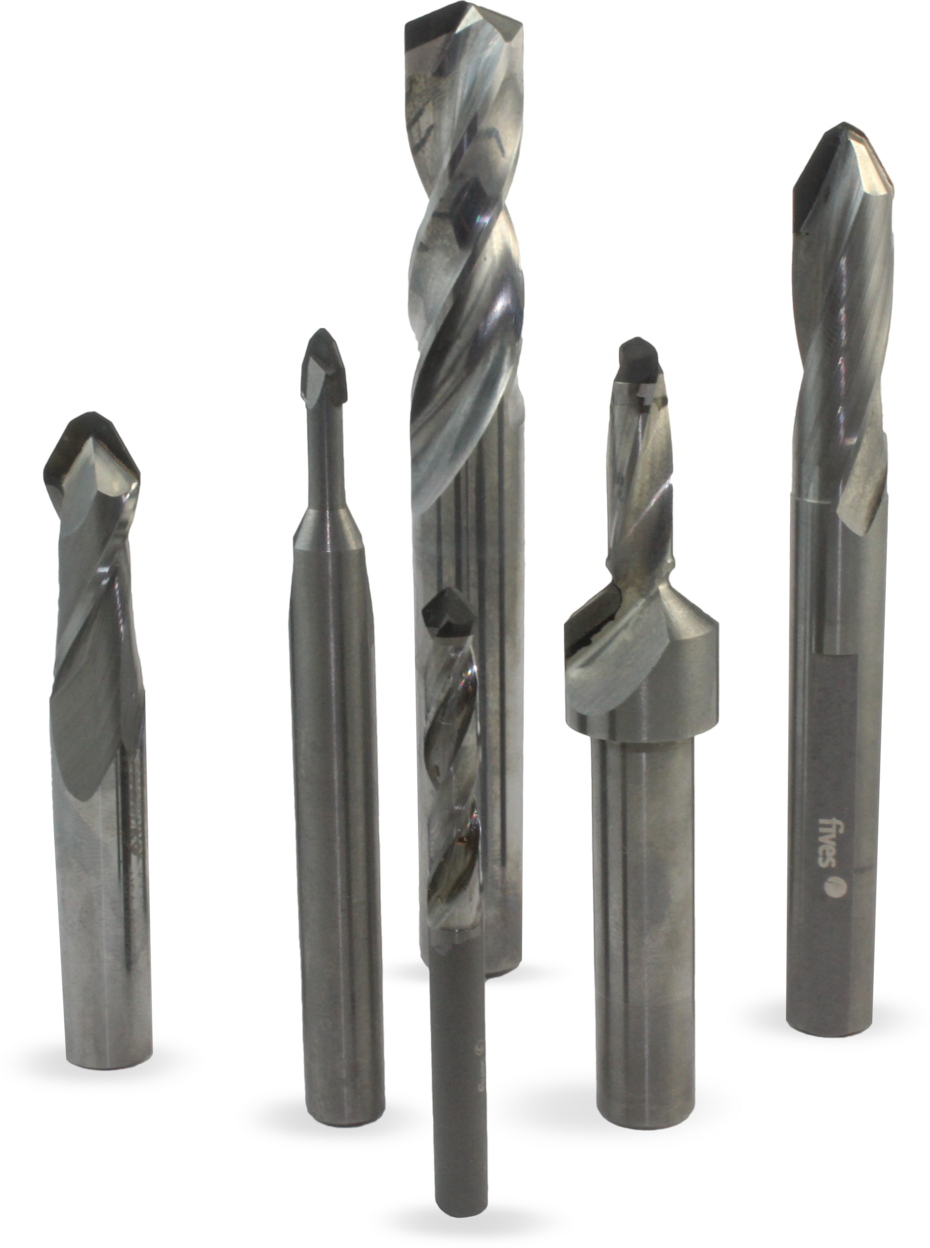 CITCO PCD Drills for Ultimate Precision & Productivity
CITCO PCD high-performance drills have been developed to meet the requirements of the most demanding precision drilling applications. Engineered with either a solid PCD tip or a flat PCD segment, our CITCO PCD drills offer exceptional rigidity and low deflection. With uniform hardness, toughness and shock resistance, these drills consistently maintain high precision tolerances, even while cutting aggressively.
Ideal for machining abrasive non-metallics, such as ceramics, composites, fiberglass and rubber, as well as non-ferrous metals. The drills are also capable of machining CFRP and GFRP materials. Custom tip geometries are available for stacked and composite materials.
Custom-Engineered Technology
CITCO PCD tipped drills consistently deliver high quality results.
Our custom-engineered drills eliminate delamination, while maintaining optimum strength and accuracy. Thanks to its superior abrasion resistance, CITCO PCD drills maintain sharp edges that are required to drill more challenging materials, such as composites.
Superior drilling technology:
— Tungsten carbide drill body with a PCD drill point
— Diameter range from 2 mm to 19 mm
— Engineered point geometry for reducing cutting force
— High stability and reduced deflection
— Maintains precision tolerances with high productivity
— Reduce cost-per-hole drilled
COMPLETE SOLUTIONS PROVIDER
We understand that extended tool life and consistency are key, that's why we offer a wide range of PCD & PcBN tools that are custom-engineered to meet your manufacturing needs. We also provide additional support for all of our customers, including qualified application support and training.

PCD & PcBN Cutting Tools | Abrasives | Superabrasives | Diamond Dressing Tools | Grinding Machines